Beginner's Guide to Navigating the Smokies
A visit over to the Smokies should be on your agenda for any trip to Pigeon Forge. The Great Smoky Mountains National Park is the most visited national park in the United States, so whether you will be making a quick impromptu visit or have several days to explore, it is worth every minute of your time. You won't be disappointed! Each season of the year brings out a different beauty. From the beautiful wildflowers and trees to the wildlife and streams, it is a majestic creation like no other. This beauty is best explored on foot but auto touring offers a great view too.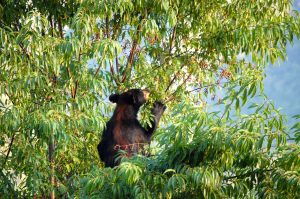 Before you head to the park, make sure to pack a few necessities. First off, you must wear comfortable tennis shoes or hiking boots if you plan to do any walking or hiking. It is hard to negotiate the uneven terrain in sandals. Take along a backpack and fill it with some water and some snacks for your family and maybe, a small first aid kit, bug spray, and sunscreen. A jacket may be needed if you plan to head to the higher elevations.  Binoculars are not necessary but definitely helpful for scoping out the bears feasting up in the cherry trees in the summer!
Make your first stop the Sugarlands Visitor Center. Here, you can watch a 20 minute video about the park and view the natural history exhibits unique to the area. You can also pick up a map and talk to the park rangers about any roads or trails that may be closed or any other questions that you may have. Another bonus is it is a great location for the family to take a restroom break before you head off to explore. If you want to take a short hike, the Gatlinburg Trail starts near the visitor center and is 1.9 miles one way. It is a relatively flat trail and is one of two trails in the park where pets and bicycles are allowed. You will discover a beautiful view of the West Prong of the Little Pigeon River as well as some remnants from old homesites.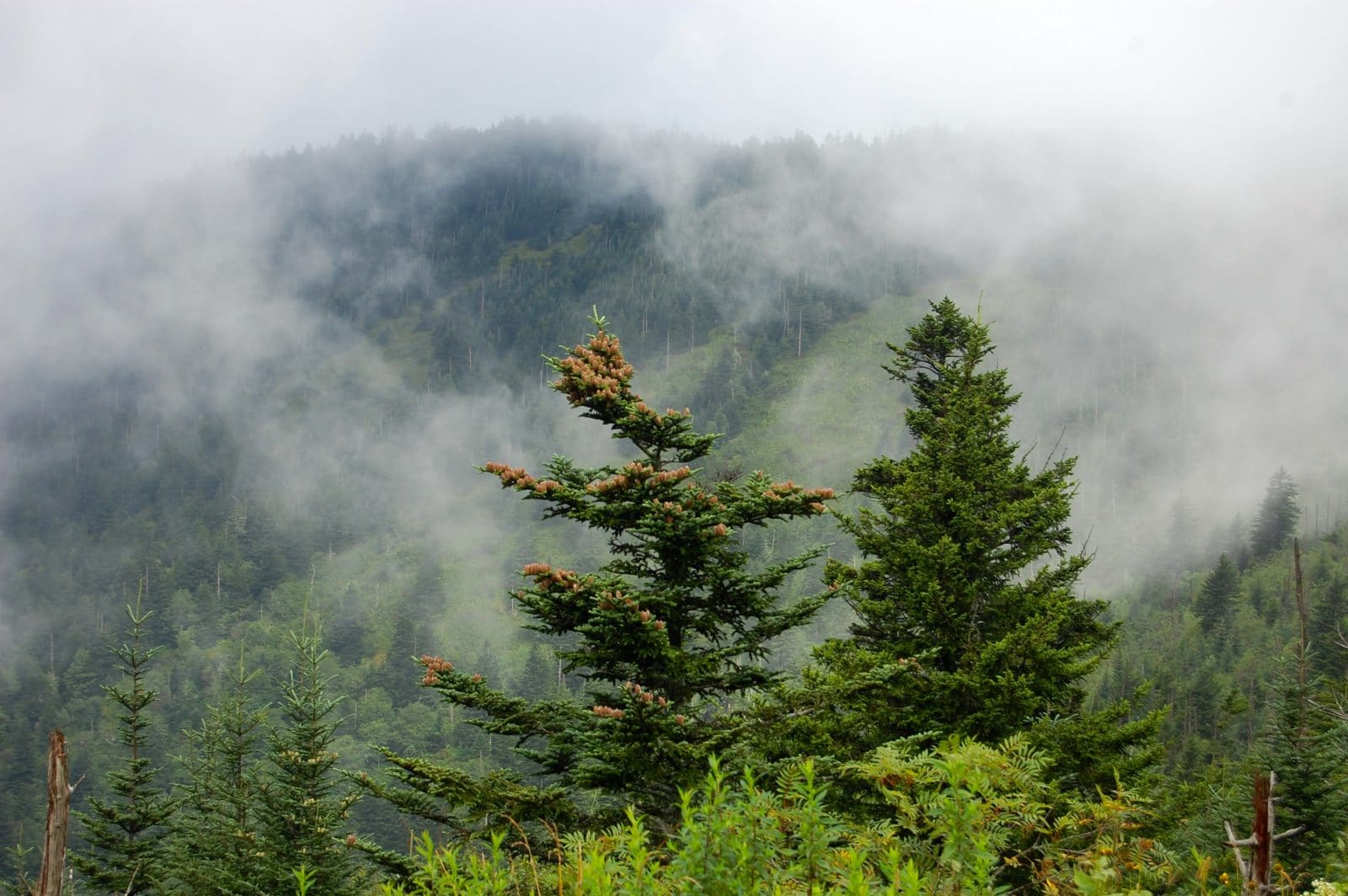 If you have some time before your visit, do a little research and plan out the spots in the park that your family wants to visit. Some of the most popular spots are Cades Cove, Clingman's Dome, the Sinks, Laurel Falls, Ramsey Cascades, and Chimney Tops Trail.   Plan to make your visit early in the day. This not only offers a greater chance of seeing the mist that hovers over the mountain peaks and valleys that gives the Smokies their name but also avoids congestion in some of the popular spots and a better chance to see active wildlife. The most visited hours of the park are between 10 am and 6 pm. Don't stress out though if you don't have time to plan or don't make it out early, those leisurely, impromptu visits are some times the most fun!
When you head out to hike, pick a trail that is suitable for the whole family. There are over 100 trails within the park. Some are good for walking and others require some climbing but there are trails for all skill levels from beginners to advanced. You want your experience to be a good one so tackle the less difficult and shorter ones first if you are unsure of how the whole family will do.
A good sign that wildlife has been spotted is when you see a bunch of tourist on the side of the road or traffic seems extra congested in an area. Grab your cameras and binoculars and go check it out too. There is just something magical about watching these creatures in their own natural habitat. However, remember to keep your distance and do not disturb or feed the wildlife!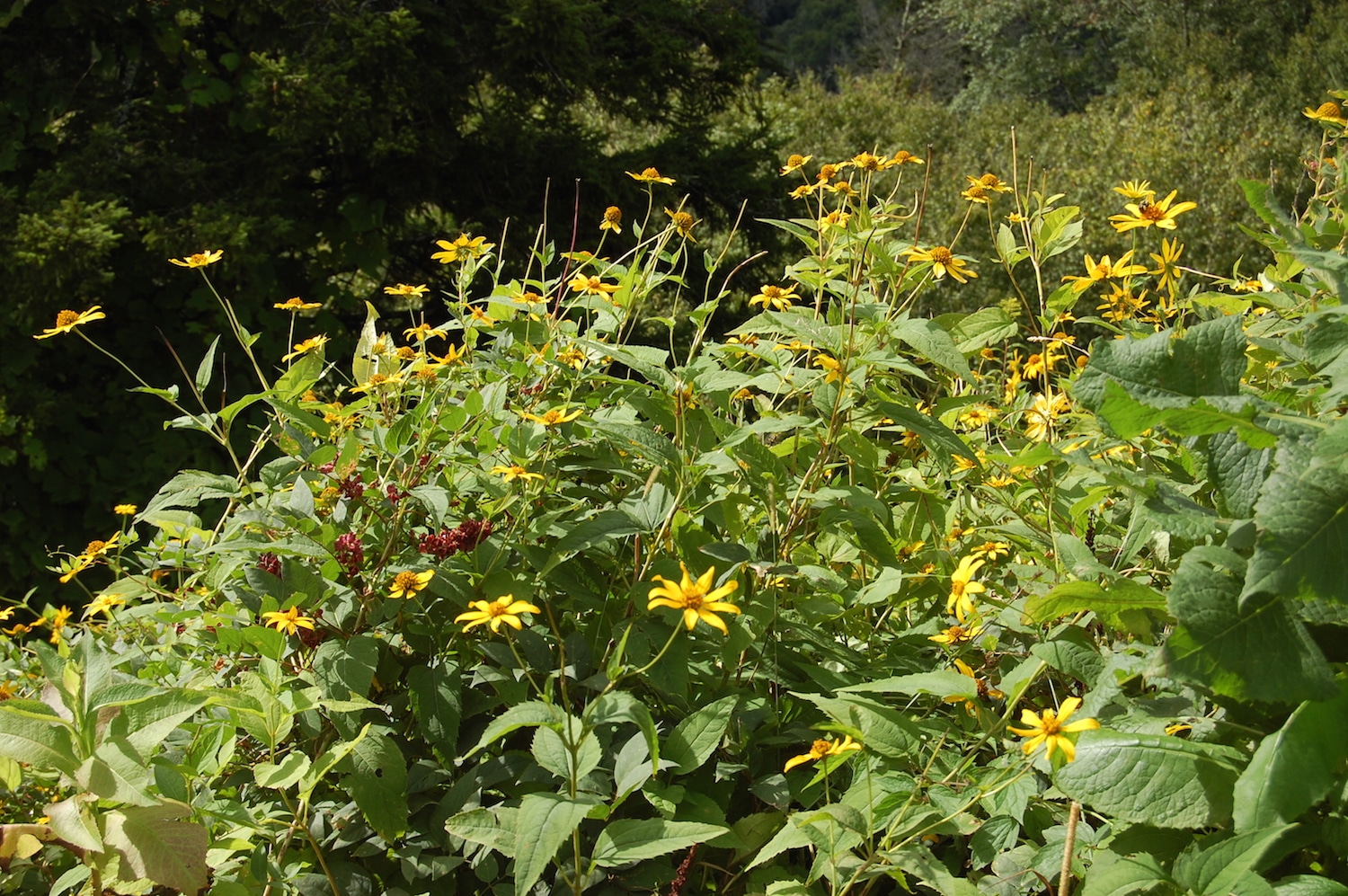 Whether your visit is just a casual afternoon drive or your family is heading up to one of the popular spots in the park, the Smokies are a sight to see! Head on out and get the adventure started!
We love seeing Pigeon Forge through your lens. Make sure to connect with us on Facebook, Twitter & Instagram. Don't forget to tag your photos with #mypigeonforge for the chance to be featured on our website.