Best Places to Eat in Pigeon Forge
Pigeon Forge is the ultimate family friendly destination. The area features theme parks, hiking and plenty of shopping. The options are truly endless! But one of the best things about Pigeon Forge is the incredible food. Not only are there tons of amazing family owned restaurants with local southern cuisine, there are unique dinner shows that combine delicious food and great entertainment. After many years of visiting this great Smoky Mountain town, here are 10 of the best places to eat in Pigeon Forge.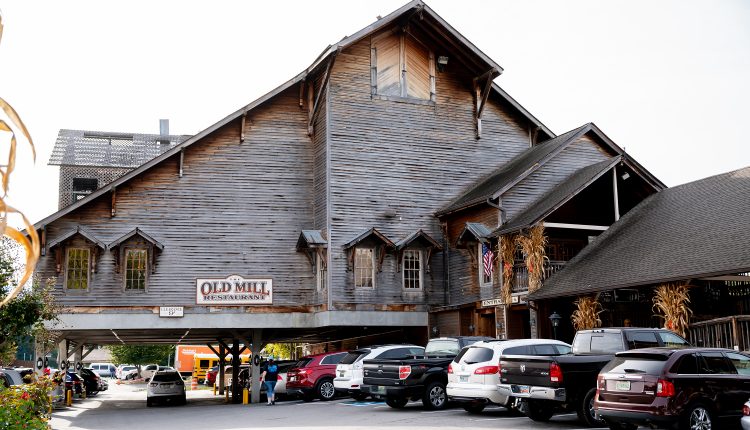 This 1800s grain mill is a true piece of Tennessee history. The Old Mill is one of the oldest continually operating grist mills in the country. In addition, it is also a place where visitors can dine on classic country dishes like Country Fried Steak, Fried Catfish and of course grits. Make an afternoon of it and visit the Pottery House, General Store and take in the beautiful mountain scenery.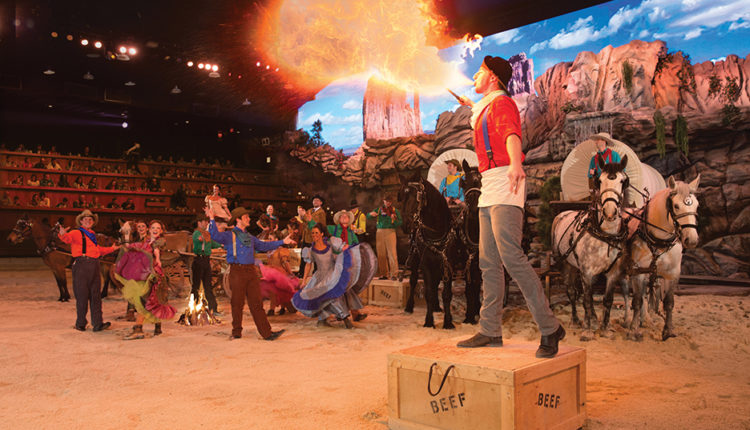 You can't list off the best places to eat in Pigeon Forge without mentioning Dolly Parton's Stampede Dinner & Show. This dinner show features horses, music, trick riding and of course delicious food. This is a family friendly event that kids and adults alike will remember for years to come.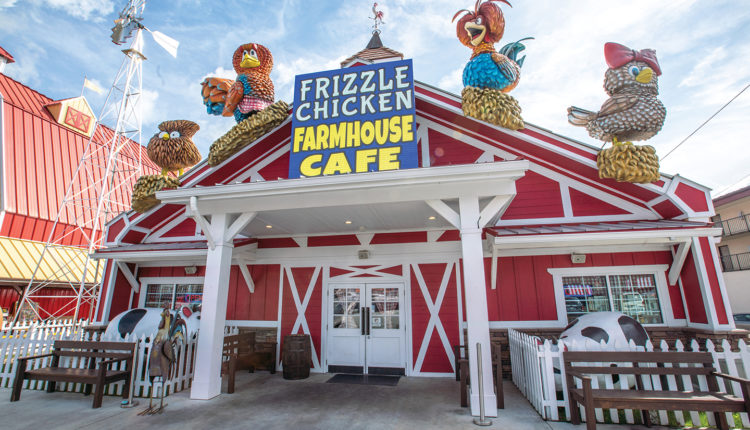 The Frizzle Chicken Farmhouse Cafe has a fun atmosphere and is perfect for a big southern style family brunch. And the cafe serves gluten free pancakes, perfect for those in your family with gluten intolerances.
Alamo Steakhouse is locally owned and open 7 days a week. Their extensive steakhouse menu features everything from Hot Crab Dip to Chili Rubbed Pork Chops. This place really does have something for everyone.
Huck Finn's Catfish, Chicken, & Steaks is a family owned and operated restaurant known for its all-you-can-eat catfish and chicken dinners. With classic southern dishes like crispy fried hush puppies, white beans and slaw, this is one place to eat in Pigeon Forge that should be a must on your list.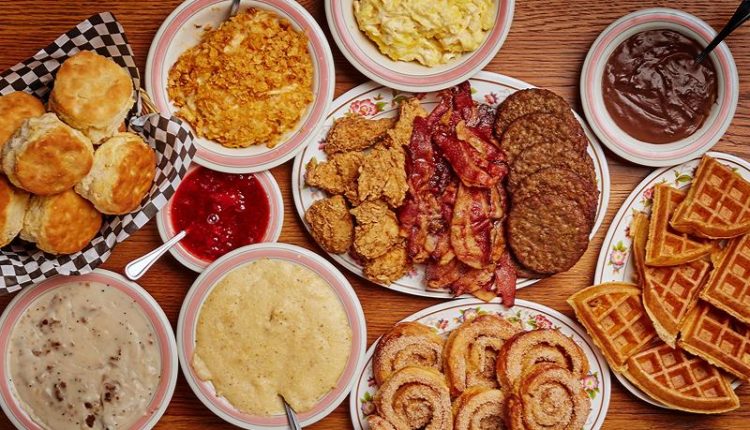 Mama's Farmhouse is perfect for big families. This restaurant is unique in that there is no traditional set menu. The specials change daily and everything is served family style. So instead of standing in long buffet lines you are brought heaping servings of each of the day's items.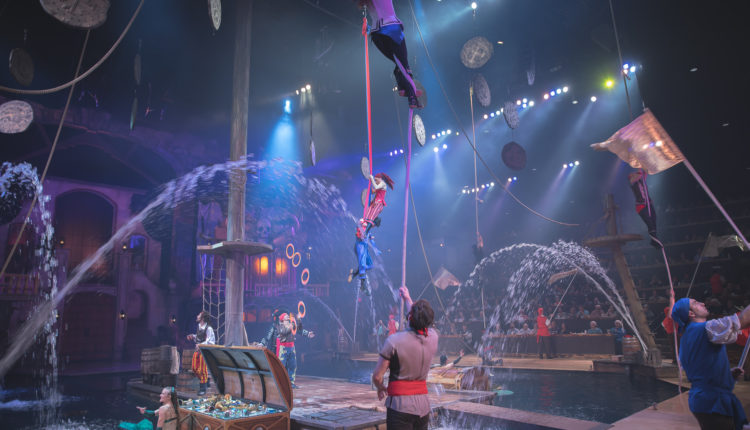 Now a pirate themed dinner show in the Smoky Mountains may seem a bit unexpected, but I think that is what makes it so fun! This show takes you on an adventure with Blackbeard and features sword fighting and a sunken treasure. This is an interactive show your kids will never forget, oh yeah, and there is dinner too.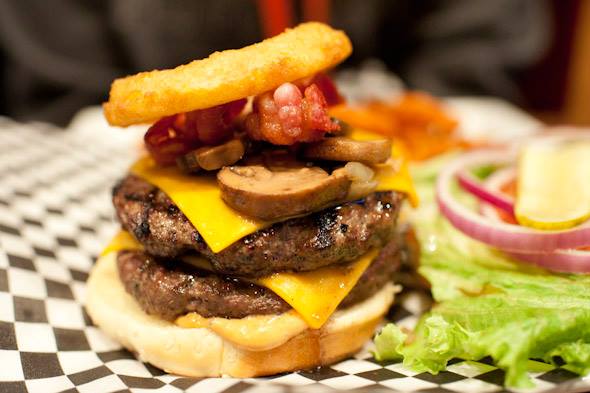 This family friendly sports bar features an extensive wing menu along with grilled burgers and hot dogs. This is a great place to catch a game with friends or take the whole family. Not only does this place have an inviting vibe, but there is also free wifi and occasional live music.
Looking for a special place to eat in Pigeon Forge? Look no further than Bullfish Grill. Serving aged Grand Champion Angus Beef and offering the freshest seafood selections available this is a place meant for date night. The menu is complete with an extensive selection of wines, lagers and ales.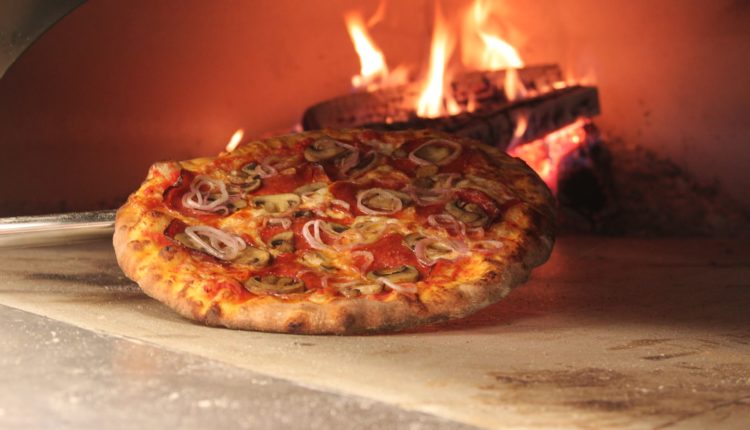 No vacation is complete without trying the local pizza, right? Big Daddy's Pizzeria features hand tossed, firewood pizzas that will not disappoint. The extensive menu also features, vegetarian and gluten free options perfect for those with dietary restrictions. There is also an arcade on site perfect to keep the kiddos happy while you wait.
If you are looking for a place to enjoy nature, beautiful scenery and incredible hospitality, add Pigeon Forge to your list. This is a place to make forever family memories while eating delicious food!
About the Author: Annie is the gluten free blogger behind the food and travel site Maebells. When she isn't cooking, she can be found with her dogs and Mr. Maebell in their farmhouse nestled in the Tennessee foothills.