Best Spring Hikes in the Great Smoky Mountains
It is wildflower season! Pigeon Forge and the Smoky Mountains are filled with these colorful beauties. Spring is a great time to get outdoors and enjoy nature up close. There is no better way to do that than to go on a hike in Great Smoky Mountains National Park. Here are some hiking trails to check out that will offer some great views of the wildflowers.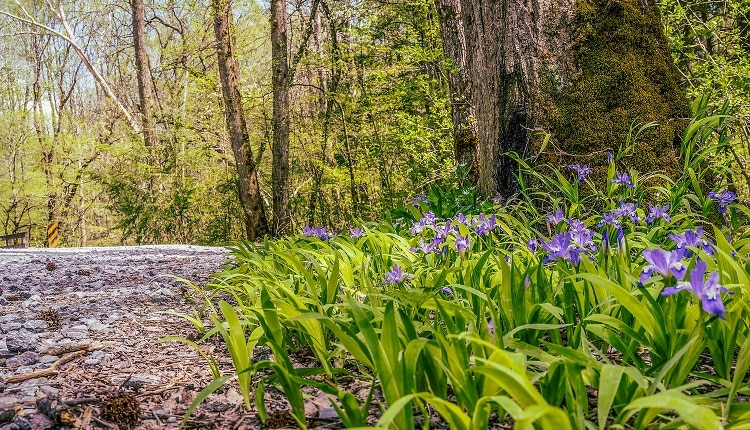 Porters Creek Trail
Porters Creek Trail is located in the Greenbrier area of Great Smoky Mountains National Park. It is a 2-mile round trip to Porters Flat and a perfect trail for the whole family. This trail is one of the best places to see the wildflowers in bloom this time of year. You will start off on a gravel road that will be surrounded by beautiful wildflowers.  As you proceed you will pass through a wooded forest full of more natural beauty and even some historical features from the pioneer days including old homesites and stonewalls.  If you choose, you can continue on the narrow rocky trail that will lead to Fern Branch Falls which cascades down the moss covered rocks.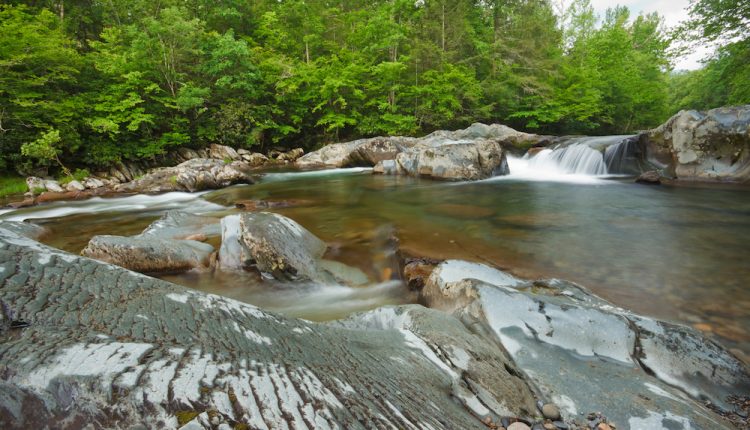 Little River Trail
The Little River Trail is another easier level hike that is surrounded by wildflowers in the spring. It is located in the Elkmont area of the park. The trail starts along the river and passes by a restored resort home originally built in the 1920's. It is a fairly level and flat trail and you will love the peaceful streams along the way. About 2 miles into the hike, you will see Huskey Branch Falls, a small 20 ft waterfall. A good turnaround point is shortly after at the Cumberland Gap Junction. If you wish to be adventurous, you can continue another couple of miles upstream.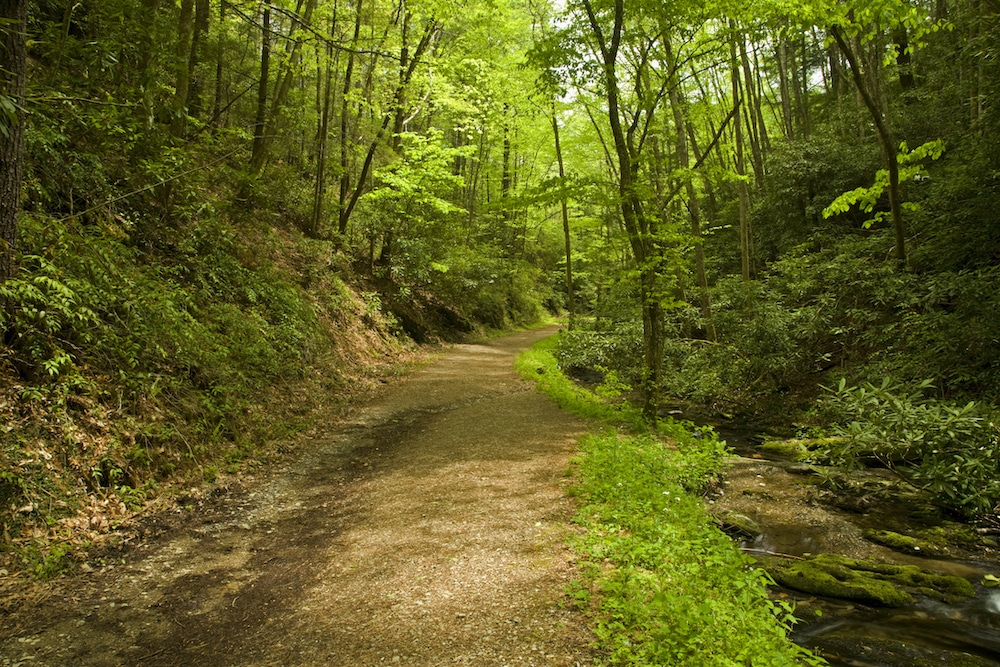 Schoolhouse Gap Trail
Schoolhouse Gap Trail is located between Townsend and Cades Cove. It is also an easier level trail and about 3.8 miles long. This is another good trail for viewing wildflowers. You will get lost in the beauty that surrounds you and want to stay all day. The trail will have you following along a small stream. Then, you will reach a point where you can turn off on a trail that will lead to the White Oaks Sinks area or just continue on straight ahead towards the Schoolhouse Gap.
Rich Mountain Loop
Rich Mountain Loop is in the Cades Cove area. It is about 8.5 miles long and a more difficult hike. However, it is a great way to the explore the Cades Cove area. The trail starts off  in a meadow where wildflowers cover the ground.  The trail gets more difficult and strenuous once you reach the Oliver Cabin at about 1.4 miles. If you choose to continue on, you will be amazed by even more wildflowers and will find an old campsite at the Indian Grave Gap trail junction. The area offers a great view of Cades Cove. Near the end of the loop trail, you can see Crooked Arm Falls which is a 25 ft waterfall. Although long and strenuous, this hike is worth the time!
Get out and enjoy the outdoors in the beautiful Great Smoky Mountains!