Dollywood's Smoky Mountain Christmas Lights Up the Winter Night Sky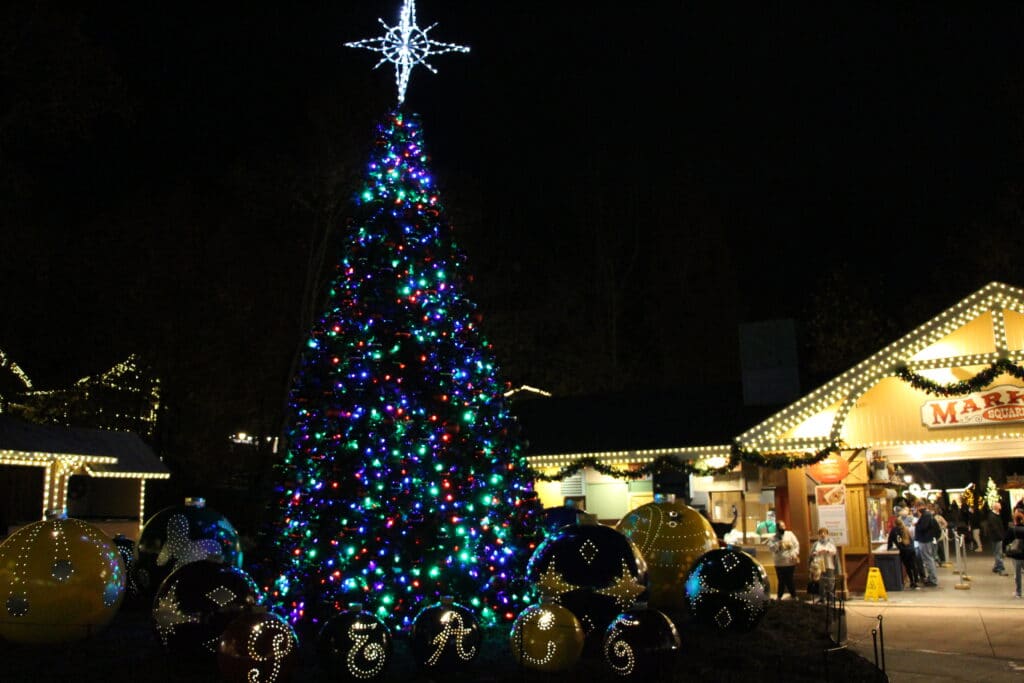 Take in the experience of a traditional Christmas in the Smoky Mountains with Dollywood's award-winning festival, named the best in America for over a decade. Gaze in awe at over 5 million glistening lights during Dollywood's Smoky Mountain Christmas, and for the first time ever, fireworks that light up the sky.
Here are just a few of the ways Dollywood's Smoky Mountain Christmas is lighting up the winter night sky this holiday season.
Stroll through a winter wonderland at Glacier Ridge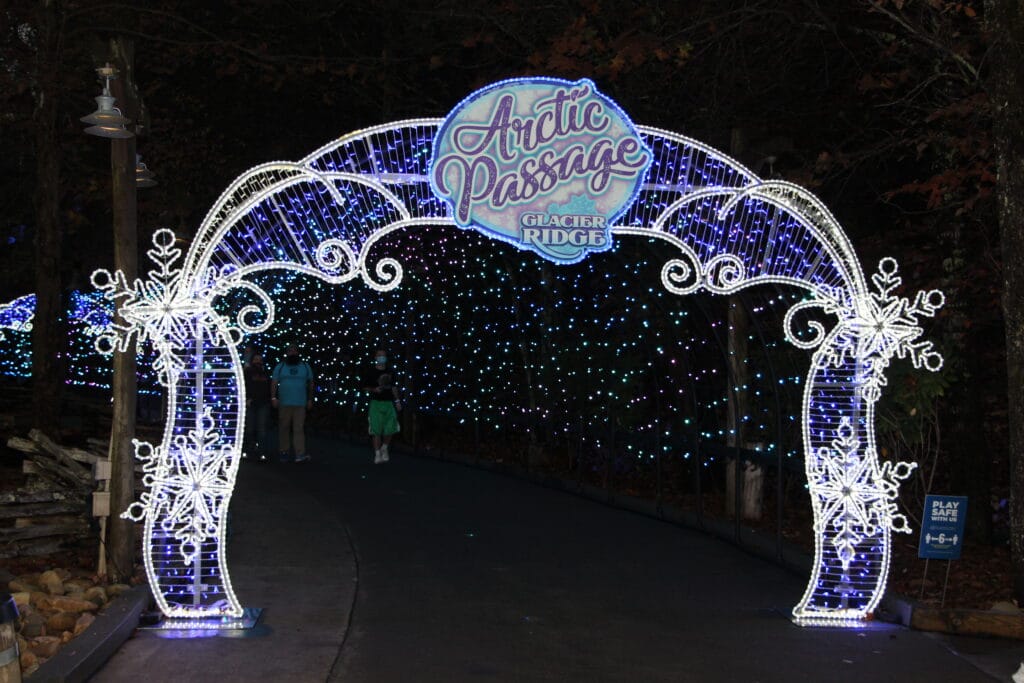 Glacier Ridge is Dollywood's largest Christmas expansion since the festival began in 1990! The area stretches from Timber Canyon to the top of Craftsman's Valley (it mirrors the footsteps of Great Pumpkin LumiNights). This amazing winter experience is sure to inspire and delight guests both young and old alike.
See a dazzling Christmas tree light show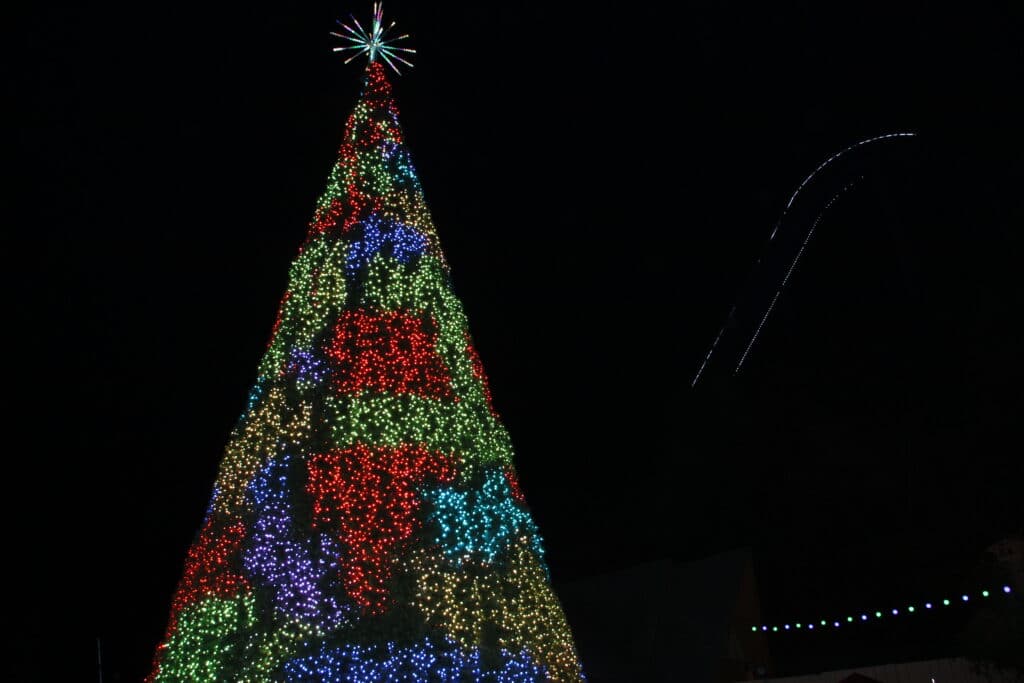 One of the highlights of Glacier Ridge is the Wonderful Christmas! tree show located in The Plaza at Wilderness Pass. The tree stands 50-feet tall (even taller if you count the star on top) and is much different from any Christmas tree you will ever come across. Beginning at 6 p.m. every night (and every half hour after that), the tree sparkles to life to present a fully-synchronized, dazzling light show! Everything about this tree is far more than you can imagine: the animation, twinkling lights, the music. Even snow begins to fall during the performance to create a winter wonderland experience you'll never forget.
Experience the Northern Lights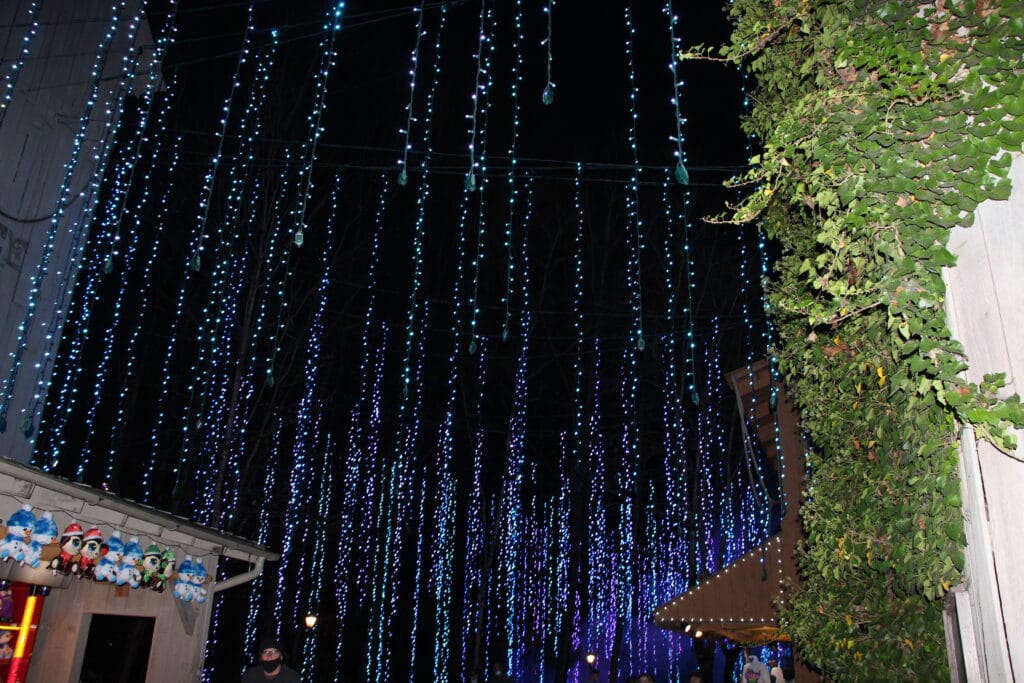 One of the must-see displays at Dollywood is the Northern Lights! It's Tennessee's take on aurora and it's absolutely breathtaking. Situated between the Tennessee Tornado and Blazing Fury ride, take a leisurely stroll through this area with a hot chocolate in hand. You will be left in complete awe!
Soar above the lights on night rides at Dollywood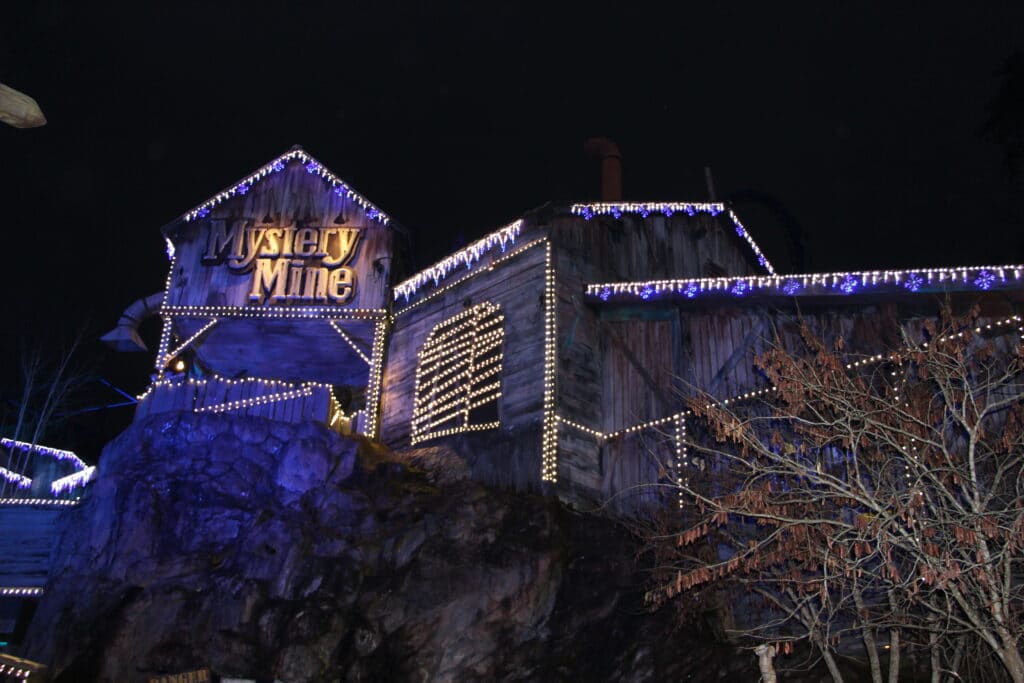 Roller coasters are fun during the day, but even better at night. Pick your favorite rides and soar above Dollywood, getting a glimpse of the 5 million lights throughout the park. As always, guests can experience Dollywood's world-class rides amidst the hustle and bustle of the park during the holidays, as most rides are operational during the Christmas season. Nothing compares to racing quickly through the night sky with millions of lights twinkling below.
Note: For guests' safety, some attractions may not be operating due to low temperatures. 
Stay at Dollywood's DreamMore Resort & Spa for an even more special holiday experience
Make your visit to Pigeon Forge even more special by staying at Dollywood's DreamMore Resort & Spa. This 300-room resort is the perfect location for a Smoky Mountain holiday vacation with its luxurious accommodations, indoor and outdoor pools, unique restaurant experience and full-service spa.
In addition to being loaded with amenities, the entire resort is exquisitely decorated for the holiday season. Watch the video above to get the inside scoop from the team that decorates Dollywood's DreamMore Resort & Spa each year.
Make Dollywood's Smoky Mountain Christmas your family tradition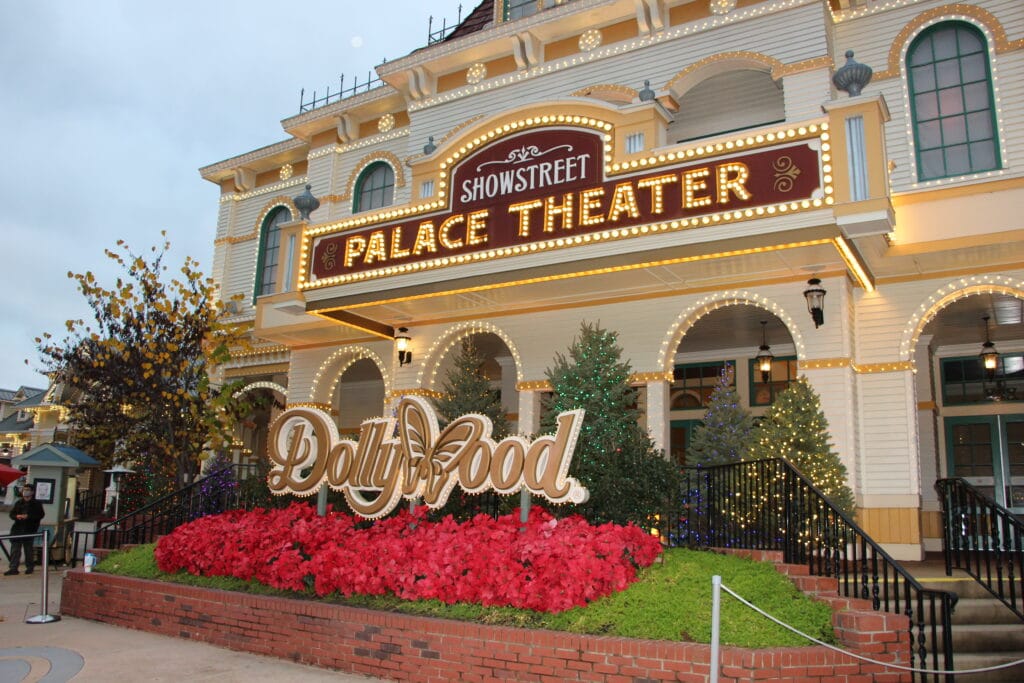 Continue your family's favorite holiday traditions this year at Dollywood's Smoky Mountain Christmas with award-winning shows, culinary delights, seasonal shopping and, most importantly, the light that brings us all closer together. Wrap your family in the light of the season this Christmas at Dollywood through January 3rd!
*Season Pass reservations are full for the remainder of the 2020 Season. Limited availability at the gate will be made as capacity allows. For more information, visit Dollywood's official website here. 
We love seeing Pigeon Forge through your lens. Make sure to connect with us on Facebook, Twitter and Instagram. And don't forget to tag your photos with #mypigeonforge for the chance to be featured on our website.