Fall Foliage is in the Forecast!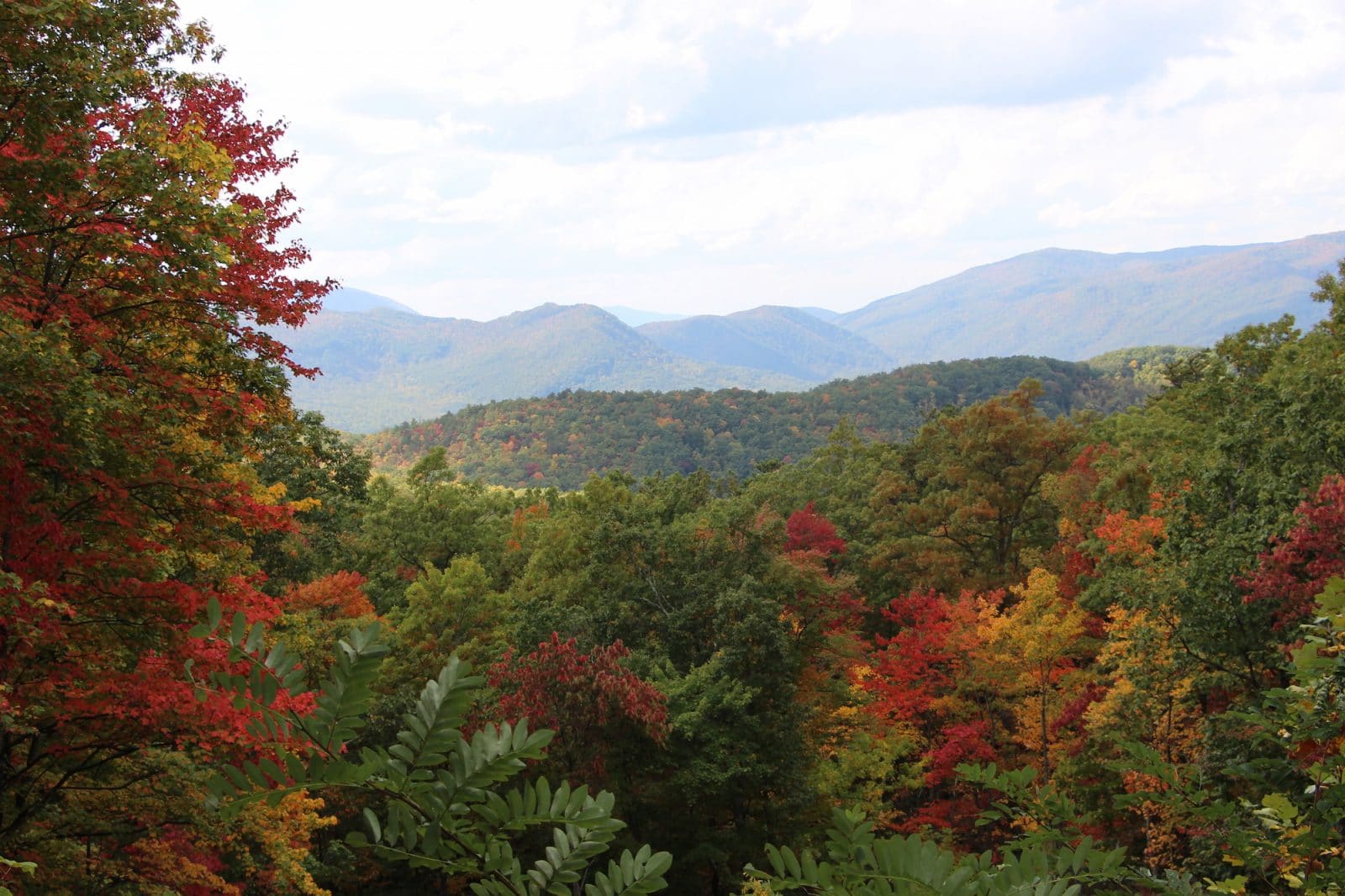 A hallmark sign of fall is the changing of color in the tree leaves from their lush green of summer to their rich red, orange, and yellow fall colors. It is a beauty that must be seen, and one of our favorite things to do in Pigeon Forge during the fall season. Pigeon Forge showcases a fall season that is a must-see year after year. The area is immersed with this beauty from late September into early November. Be sure to bring along your cameras because you will find some beautiful backdrops for family photos!
What to look for:
If you know your trees, the American Beech, Yellow Birch, Hobblebush, Pin Cherry, and Mountain Maple trees will be the first to start changing colors. Later in the season, you will notice the Sugar Maple, Sweetgum, Red Maple, Scarlet Oak and the Hickory trees revealing their fall beauty.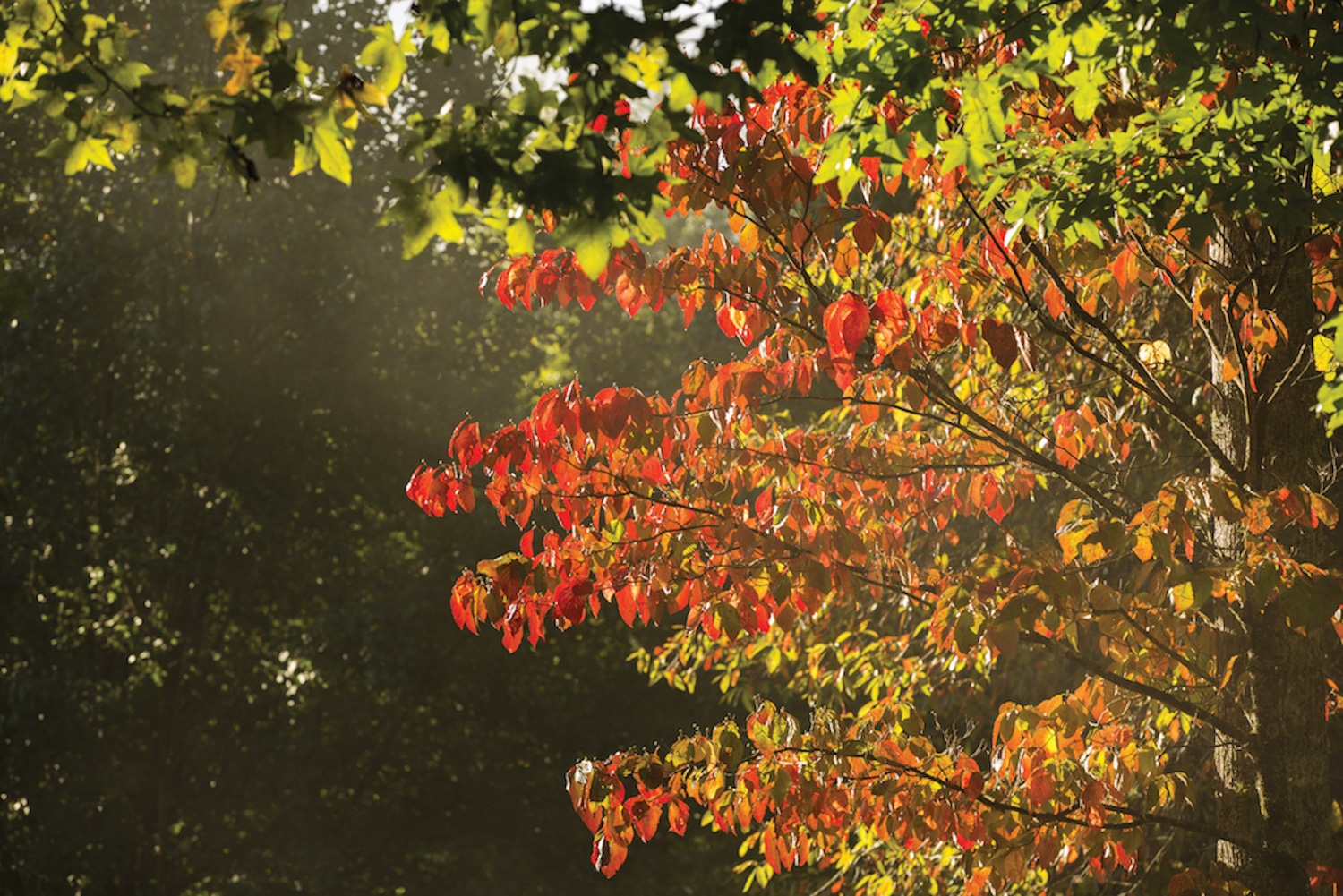 Best viewing times:
When the leaves actually start to turn depends on weather and many other factors; however, changes typically begin in early October. You will see changes in the higher elevations first. Peak season usually occurs in mid to late October when mid to lower elevations are seeing the changes as well.
Best places to see the fall foliage:
Great Smoky Mountains National Park– Mt. LeConte and the Newfound Gap area will start things off. These higher elevations may require a little hiking, but are definitely worth the climb. The Cades Cove area will be one of the last areas to see changes. The Roaring Fork Motor Nature Trail is a beautiful and scenic drive if you are looking for a more relaxing way to see the fall foliage. Don't worry, there will be somewhere in the park to see the leaves turning throughout the entire month of October. Be sure to look for the beautiful fall wildflowers in bloom also.
Wears Valley Road– This is another great spot for a scenic drive. From the Parkway in Pigeon Forge, turn at traffic light #3 and head on out. Along the way, the trees almost form a tunnel over the road in spots making for a special view of the leaves. This is a perfect way to spend an afternoon with the family!
Take a ride on the Great Smoky Mountain Wheel and get a bird's eye view of the city. This is probably the best view of the surrounding areas outside of the Great Smoky Mountain National Park. You may find yourself wanting to ride several times to take it all in!
Dollywood will be decked out for its annual Harvest Festival during this time of year. This is one of America's top rated theme parks and unique in that it is set in a mountain setting. The park will be surrounded by fall leaves as well as other harvest/rustic décor.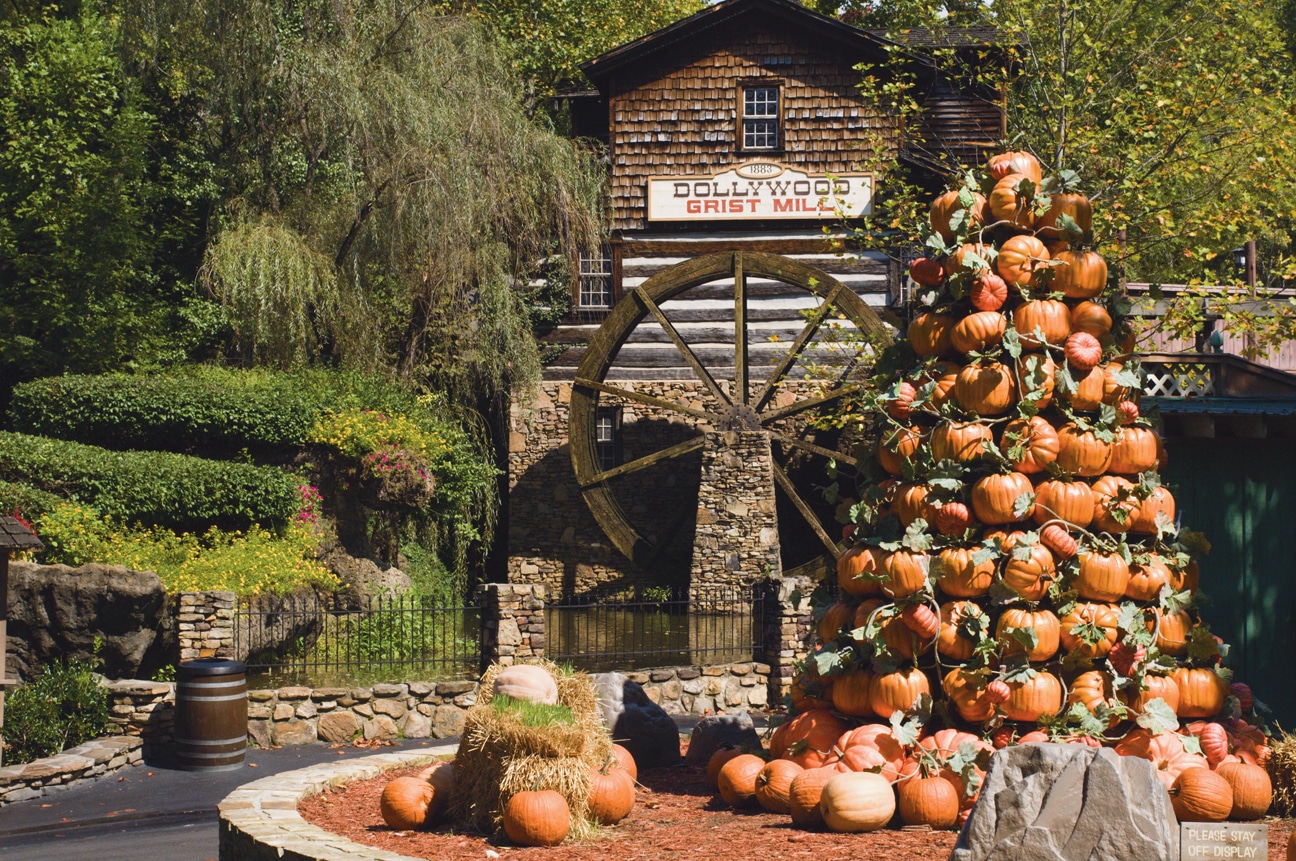 Picture perfect spots:
Here are a few spots to capture some great fall/rustic photos with your family.
The John Cable Grist Mill area in Cade's Cove
The Dollywood Express train area at Dollywood
Area cabins/chalets
Don't miss it! Pigeon Forge weather is changing soon, and you will want to witness the beauty of the fall foliage!
We love seeing Pigeon Forge through your lens. Make sure to connect with us on Facebook, Twitter & Instagram. Don't forget to tag your photos with #mypigeonforge for the chance to be featured on our website.