Group Fun in Pigeon Forge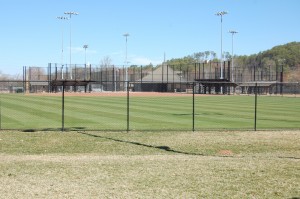 What's better than planning for your own family vacation?  How does planning for four softball teams and their families sound?  In just a few short weeks, four youth softball teams from South Texas will be hitting the dirt to play in the SEAA World Series softball tournament to be held in Pigeon Forge.  When the location of our summer trip was decided, I knew that planning for this large of a group could get difficult, so I wanted to know how and where to get the best information and tips from the start to save myself some time and headaches!!
At first, I was feeling a little lost as to where to even begin.  The Pigeon Forge Department of Tourism quickly became my best friend and they have kept me pointed in the right direction through the whole process.  They are experts in travel planning and they know the area better than anyone.  I was more than happy to utilize their expertise.  They have helped me with everything from scouting out different options for lodging, to getting contact names for discounted prices at the area attractions and shows, and even with locating restaurants in the area that can accommodate large groups.
Initially, I received a Pigeon Forge Destination Planning Guide in the mail which has been very helpful too.  The guide contains tabbed sections for accommodations, restaurants & catering, attractions & entertainment, shopping, sample itineraries, and more.  There are detailed descriptions in each of the sections as well as useful phone numbers and websites.  I loved that the attractions & entertainment section even covers details like the minimum number of guests required to meet the group discount rates.
Another helpful tool is the Pigeon Forge website.  It too has many links for the area that can be useful in your planning process.  There are tabs for group tours, meetings, and family reunions.  However, one of the greatest features is the interactive map of the area that allows you to get an idea of where in the city restaurants, attractions, shows, etc. are located.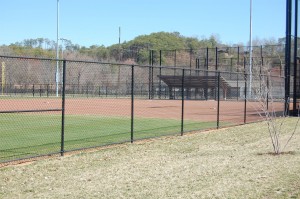 Once you arrive in Pigeon Forge, the two official city-operated welcome centers are there to make sure that your trip is an enjoyable experience from the start.  The City of Pigeon Forge Welcome Center is located at traffic light #0 on the Parkway and the Visitors Information Center is located at traffic light #5.  Both can provide maps, coupons, and other helpful information to you and your group as well as some local "insider" tips.
So whether you are planning a trip to Pigeon Forge for a sports group like me or for a family reunion or church retreat, there are so many useful resources available to make your job less stressful and more enjoyable.  Don't miss out on taking advantage of them to help you make the most of your stay!!