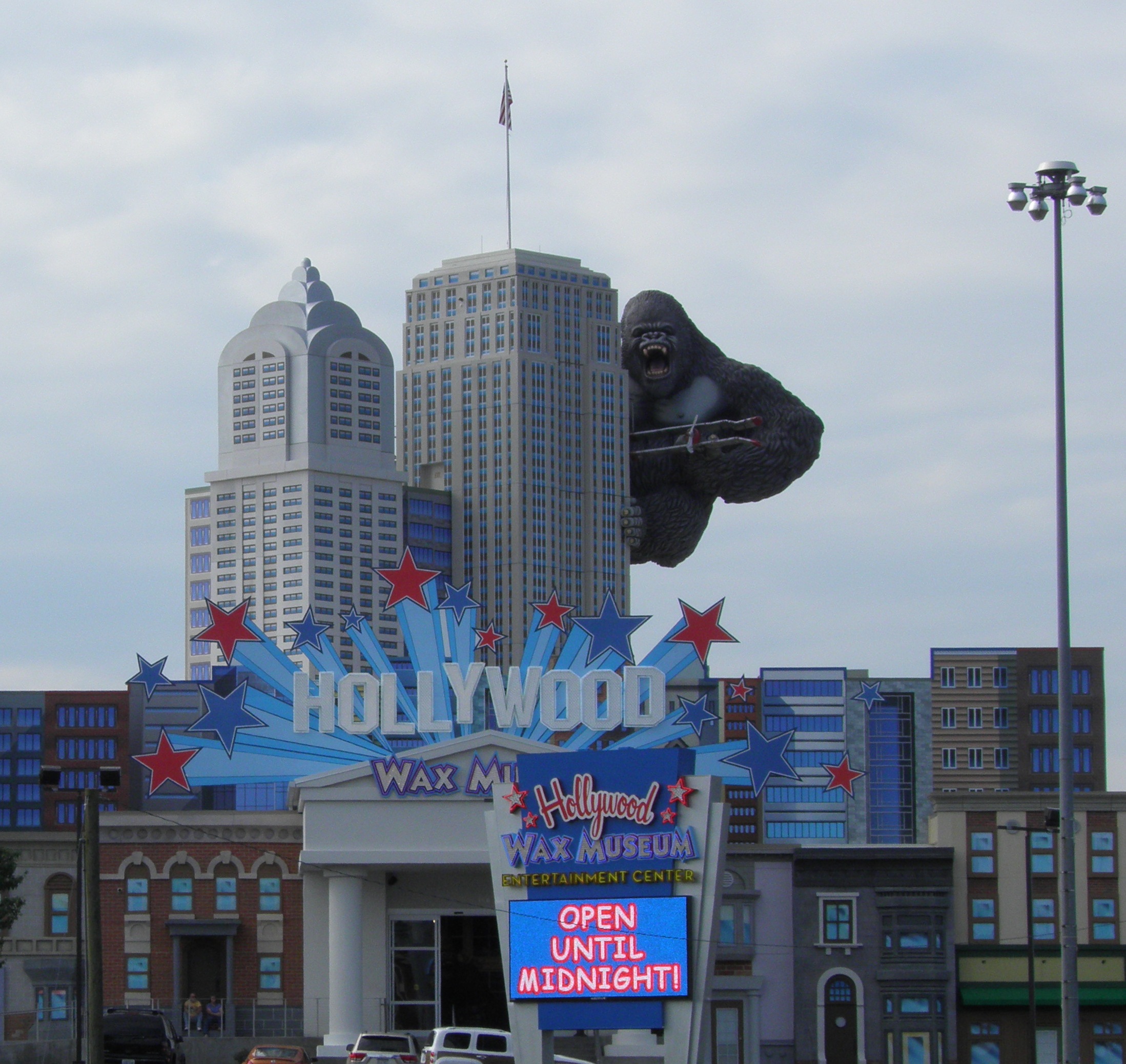 One of newest attractions to arrive in Pigeon Forge this summer is the Hollywood Wax Museum. This mommy is super excited for our next trip so that we can check this place out! I saw the construction going on when Mom and I were there for Quiltfest back in March. You can't miss the building sitting up on the hill at the corner of the Parkway and Showplace Blvd. with its big "Hollywood" sign and giant ape towering in the skyline.
I have been doing some research and this is the only wax museum in the country devoted entirely to celebrity figures. There are 2 floors of replicas of current stars as well as classic heroes, so obviously, this picture loving momma is gonna have some fun. Our little divas have learned that on vacations that picture taking is just part of the adventure! I think both of them will enjoy checking out the real life looking figures and learning fun facts about each of them. We love a good family movie night and since there are themed tributes to the different film genres, it will be fun to watch the girls as the recognize some of the stars. I also look forward to showing them celebrities that mom and dad idolized at their age.
The Hollywood Wax Museum Entertainment Center also houses the world's first 5D thrill ride in "Castle of Chaos." It is a 3D movie, ride, and video game all in one. I think Dad is going to have the most fun here. He loves spooky things and video games. Can't wait to watch him act like a kid! There is also "Hannah's Maze of Mirrors" where when you enter you are on a mission to save Princess Hannah of Savannah.
This mom loves a good discount too so I am also loving that you can buy a discounted pass which allows entrance into all three attractions for a big savings. I also plan to buy tickets online which will us save a few extra dollars as well.
Look out Hollywood Wax Museum….we can't wait to check you out!