Legendary Performers Head to Pigeon Forge!
Pigeon Forge already has a ton of quality entertainment, however, even more is coming to town in 2017 with the Celebrity Concert Series. There will be a total of 11 great shows featuring some all time, legendary country performers. You will not want to miss any of these great concerts! The shows will be held at the lovely Country Tonite theatre and tickets can be purchased by calling the box office at 865-453-2003. An added bonus for all of you concert goers is to show your concert ticket stub and get ½ off admission to a Country Tonite show.
Here is the star stacked lineup: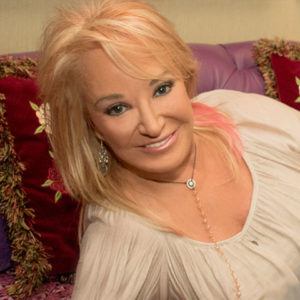 Starting it off on Saturday, April 22 will be Tanya Tucker. Hits like "Delta Dawn, San Antonio Stroll, and What's Your Mama's Name" brought this great lady fame. She is sure to light up the stage with many more classics.
Next up will be Gene Watson and Jeannie Seely on Saturday, May 27. These two will bring an evening of pure country hits. "Fourteen Carat Mind and "Don't Touch Me" come to mind when thinking of these award winning stars.
T. G. Sheppard and Ronnie McDowell will be in town on Friday, June 23. This will be a great evening to kick off the beginning of summer. You will remember their hits from the 70's and 80's like "Do You Wanna Go To Heaven and I Loved 'Em Every One" and "Older Women and Watchin' Girls Go By."
Neil McCoy will be on stage Saturday, July 22 with a high energy show. His 90's hits, "Wink and The Shake" are remembered by many and will have you wanting to get up out of your seats and dance.
Tracy Lawrence will finish out the summer concert lineup on Friday, August 25. He has had 18 #1 singles in his career with songs like "Time Marches On and Alibis."
The Oak Ridge Boys are bringing it on Saturday, September 23. They will be performing 2 shows that day. "Elvira"  is the first song that comes to mind when you hear of this fun group.  It will be a show to remember!
Jimmy Fortune is up on Sunday, October 15. He sang with the Statler Brothers for many years and is now making his way on his own up the Southern Gospel and Contemporary Christian charts.
Mickey Gilley and Johnny Lee will be together on Friday, October 20. They will be performing 2 shows. These guys are both remembered for songs in the 80's film "Urban Cowboy." You will be singing along to classics like "Lookin' for Love."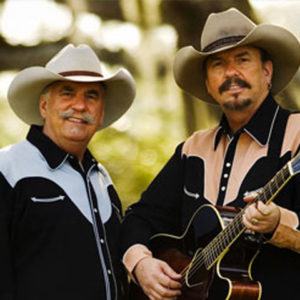 The Bellamy Brothers will close out the concert series on Friday, November 17. Their music has been around for over 40 years. You are sure to remember hits like "Do You Love As Good As Look, Redneck Girl, and Reggae Cowboy!"
Don't miss out on this concert series full of classic country music! Get your tickets now and head to Pigeon Forge, The Center of Fun in the Smokies!
We love seeing Pigeon Forge through your lens. Make sure to connect with us on Facebook, Twitter & Instagram. Don't forget to tag your photos with #mypigeonforge for the chance to be featured on our website.