Pizza Like No Other!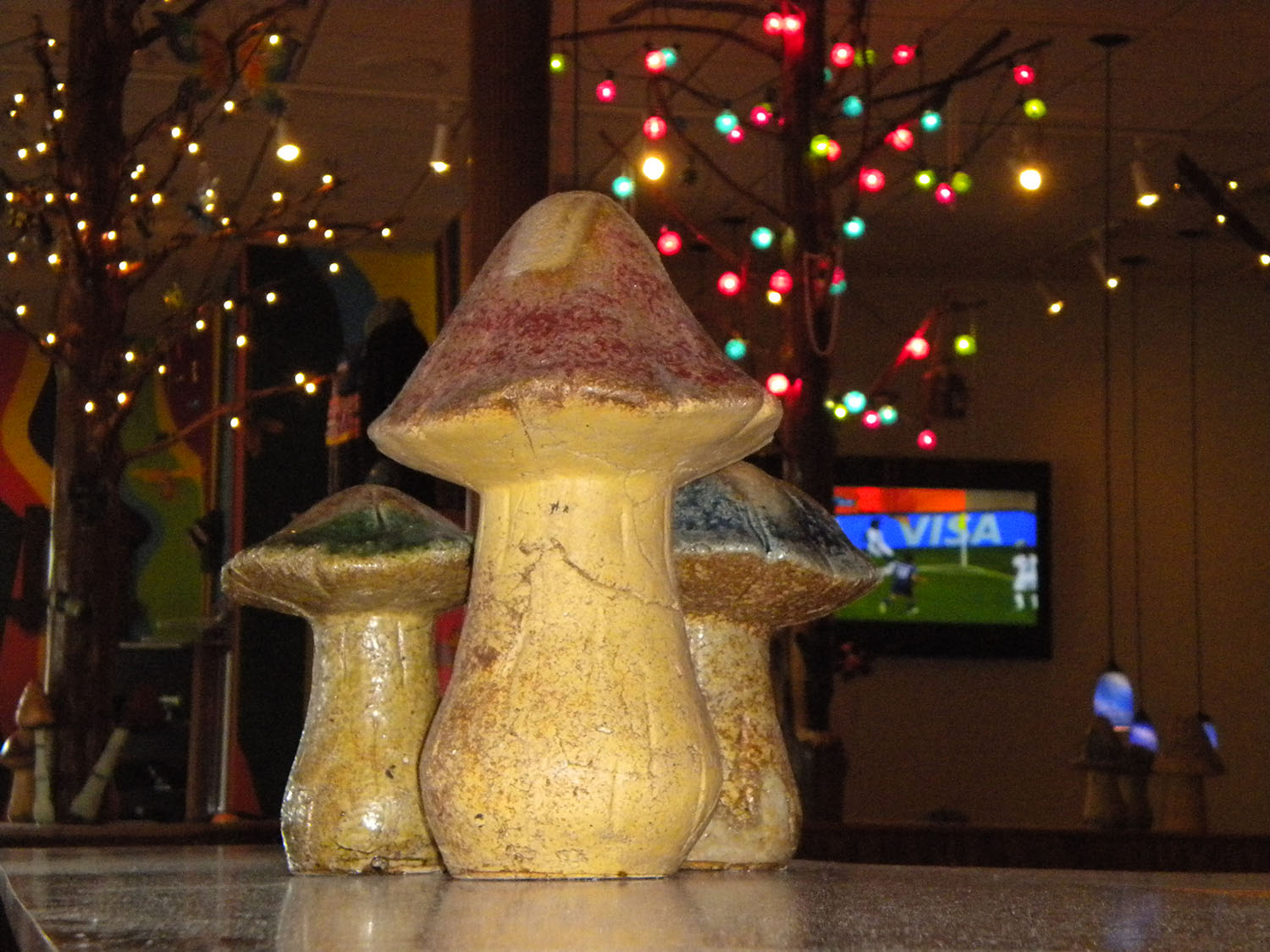 Our first trip to Mellow Mushroom was on our getaway trip to Pigeon Forge without the little divas. We loved the food and loved the 80's music playing in the background. The atmosphere is fun and hip, kind of story book like. There are trees with fun lights and big ladybugs crawling up them, there are lots of mushrooms, and there is a fun display of lava lamps at the front with a moose head hanging over it. The lava lamp display encloses a booth that is perfect for bigger groups. It is a great photo op. More than once during our dinner conversation that night, we both said, "The girls would love this place!"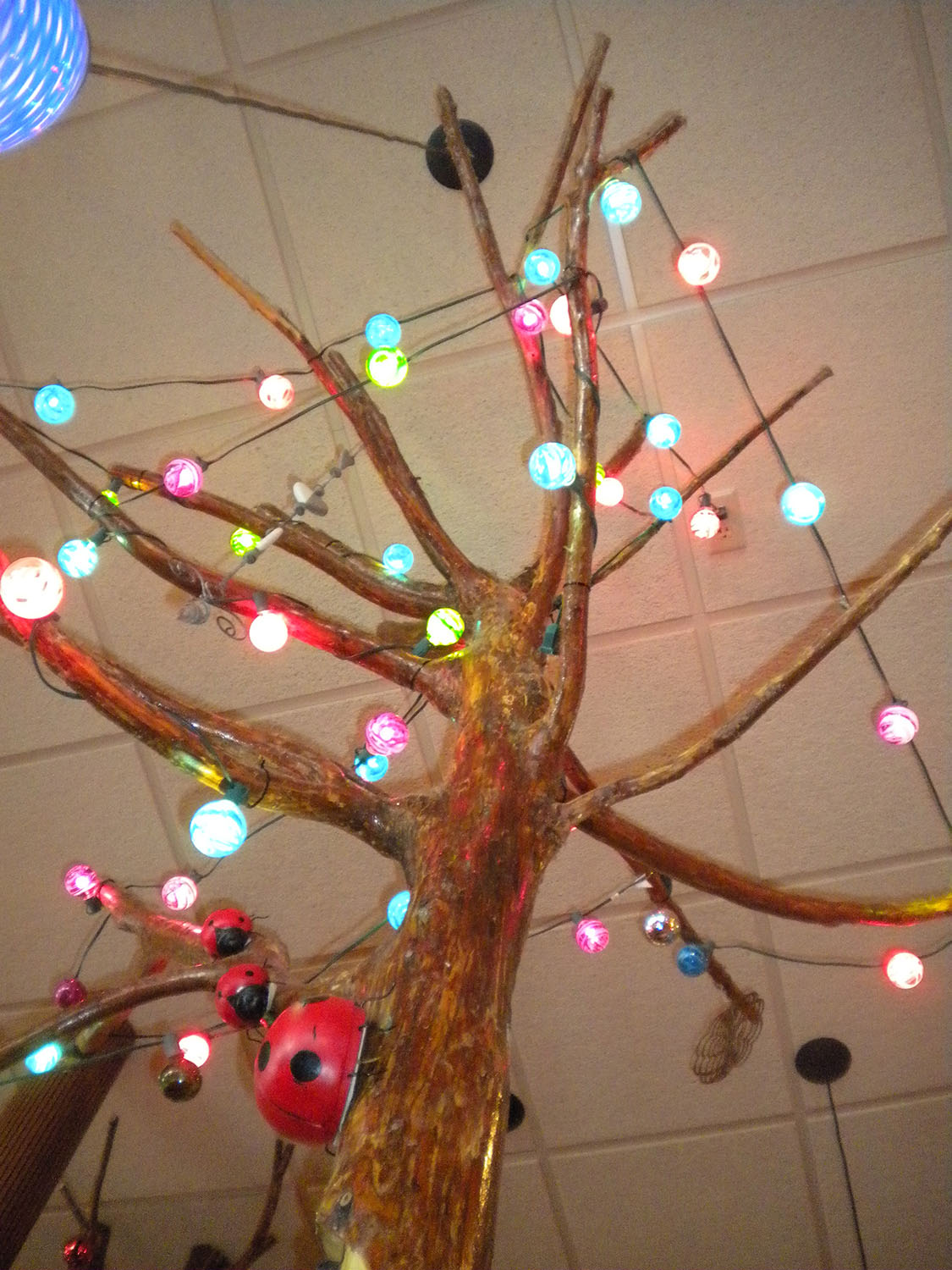 So one meal time was already planned for our next family trip.
We were so right…the little divas loved it when we took them on our next trip. There was plenty for them to see and keep them entertained while we waited for our meal to come out! The menu is fun too. There are crazy pizza names like Kosmic Karma (which is what we ordered and it was yummy!), Magical Mystery Tour, and Funky Q. Peanut has to check out the restroom at most every place we stop. She was puzzled though when we told her there were no restrooms… the sign said "Flushrooms!"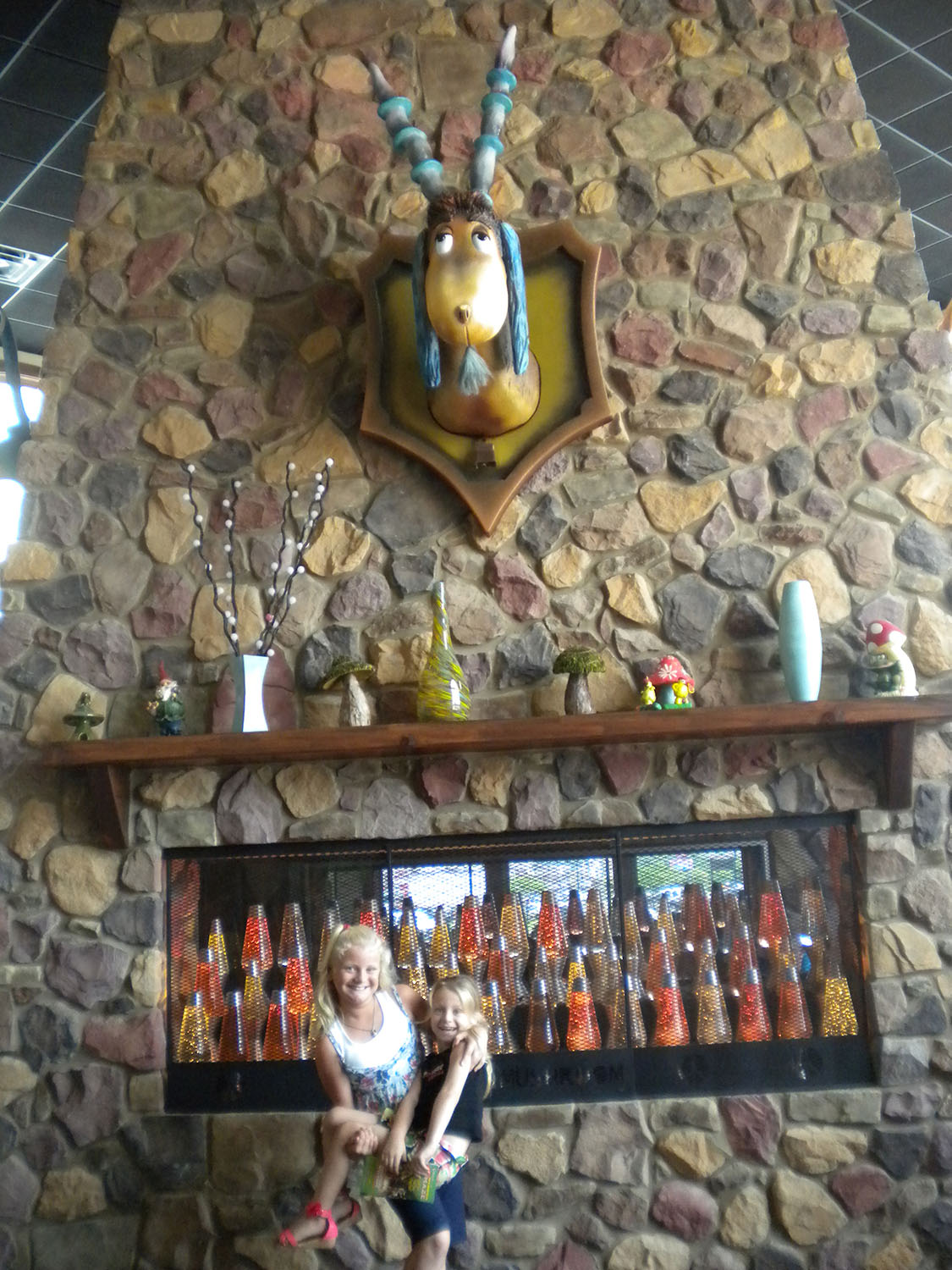 Much to her surprise, it served her needs.Chicken. You can even build your own pizza from the extensive ingredients list.
They have a great list of appetizers and salads too. Both times we visited, the service was great. Our waiters were very knowledgeable of the menu and helped us order some family pleasers.
Mellow Mushroom is more than your average pizza place…at least our family thinks so!