Shows, Shows, and more Shows
You could spend an entire week taking in the live music, captivating performances, incredible illusions and more at shows in Pigeon Forge. Whether it's a comedy show that will spice up your date night or a lumberjack adventure show for the whole family, head to this oasis in the Smoky Mountains for a memorable vacation filled with entertainment, both day and night.
Here's a rundown of the best shows in Pigeon Forge to get you started:
Long voted the funniest family-friendly show in Pigeon Forge, Comedy Barn offers up sidesplitting "clean comedy" for the whole family to enjoy. With two shows a day, every day, you have plenty of opportunities to check out the fun, which includes barnyard animals, magicians, jugglers, ventriloquists, and – of course – comedians. There is also plenty of country and gospel music to round out the show and keep you entertained.
This local gem has been giving music fans a high-energy entertainment experience to remember for over 20 years. Continuously voted the best show in Pigeon Forge, Country Tonight is located conveniently on the Parkway and the state-of-the-art theater is a feast for the senses, featuring some of the best dancers, singers, and entertainers in the business. And it's not just country – there's also comedy, bluegrass, and youth performances. So get your tickets early and get ready to experience one of the best shows in Pigeon Forge.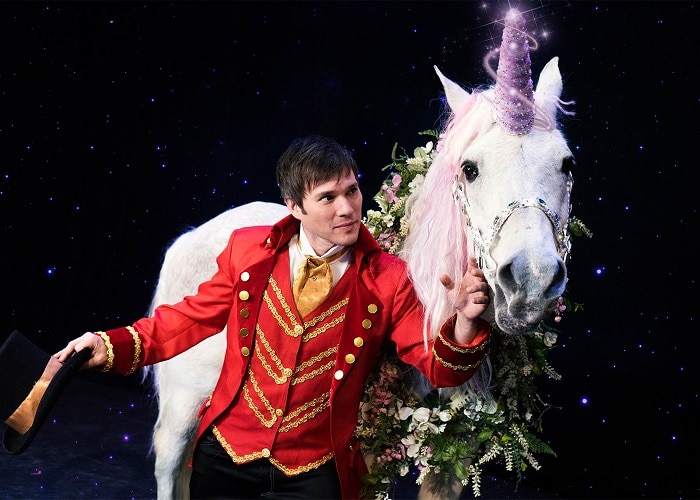 For a theatrical spectacle you have to see to believe, head to this show led by Darren Romeo, who is the only protégé of master illusionists Siegfried and Roy. Romeo is also the only magician in the world allowed to perform Harry Blackstone's famous legacy of the floating light bulb. Don't miss this incredible performance filled with magic, illusions, and Instagram-worthy levitations. The Magic Beyond Belief show also includes an appearance by a majestic 650-pound white tiger named Hollywood.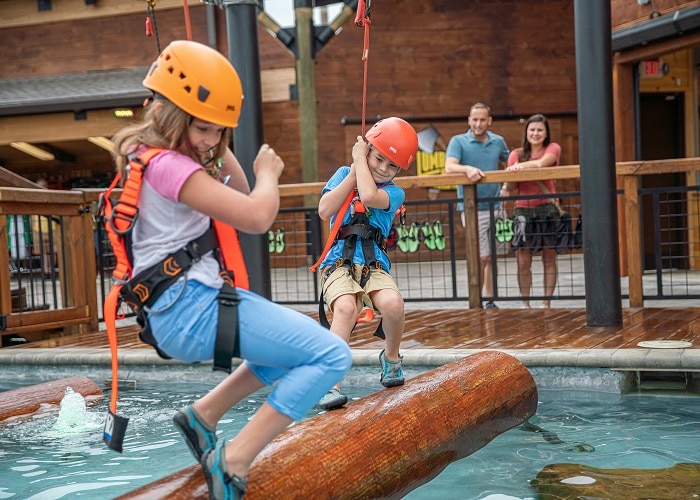 If adventure entertainment is more your style, head to Pigeon Forge for this action-packed, fun-for-the-whole-family show featuring world-class lumberjacks. Nail-biting competitive events like axe throwing, chopping, sawing, speed climbing, and log rolling are just a start! There's a special intermission for kids, and after the show you can participate by competing in simulated lumberjack competitions like the speed climb and log roll. Paula Deen's Lumberjack Feud Show and Adventure Park is open every day from spring through December.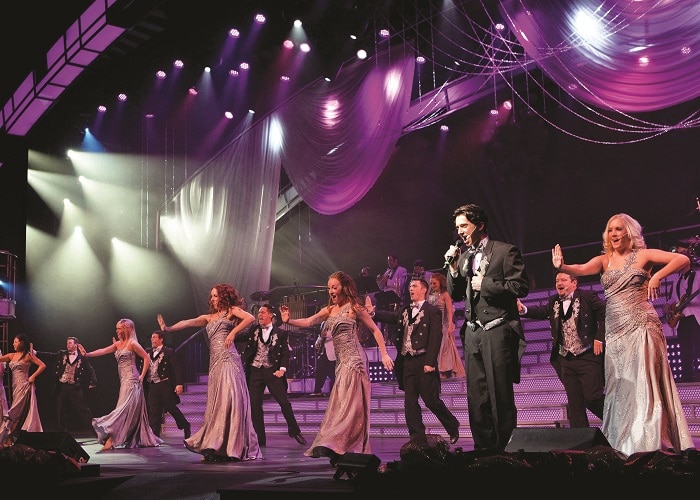 Southern Living Magazine calls Pigeon Forge's Smoky Mountain Opry a "don't miss" event," and their "Feel the Music" show is one of the best shows in Pigeon Forge – and a vibrant spectacle that celebrates all your favorite musical genres from country to rock to big band and gospel. The costumes, the lights, and the amazing performances will keep the whole family entertained, and give you plenty to talk (and sing) about after the curtain closes.
Explore even more great Pigeon Forge shows.