Thrilling Roller Coaster Rides You Must Try in Pigeon Forge
Pigeon Forge's roster of roller coasters has something for everyone. From a heart-pumping ride on Dollywood's Thunderhead wooden coaster, to a family-friendly ride through the trees at the Smoky Mountain Alpine Coaster, thrill-seekers of all levels can get their adrenaline racing during a trip down the track!
Paula Deen's Lumberjack Feud Show and Adventure Park is home to The Flying Ox, the world's first cable-to-rail zipline roller coaster. Riders are in for an adventure as they travel 80 feet in the air in the zipline position, winding, dropping and soaring at 15 miles per hour.
Perfect for all ages, the Spinning Parrots Coaster is a family-friendly spinning mini coaster at The Island in Pigeon Forge. With its figure eight track design and free spinning vehicles, this coaster ride offers a fun experience for kids of all ages.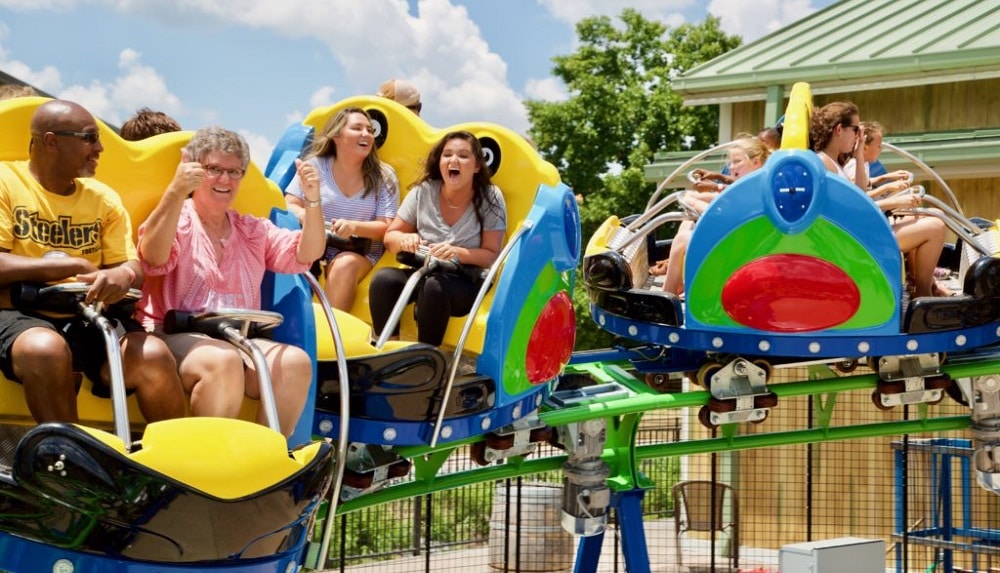 Rowdy Bear Ridge Adventure Park's Laser Gun Coaster is North America's first Alpine flyer coaster. Riders are suspended in a 2-seater coaster that dips, swings and soars throughout the park while riders try to hit the colorful targets with laser guns.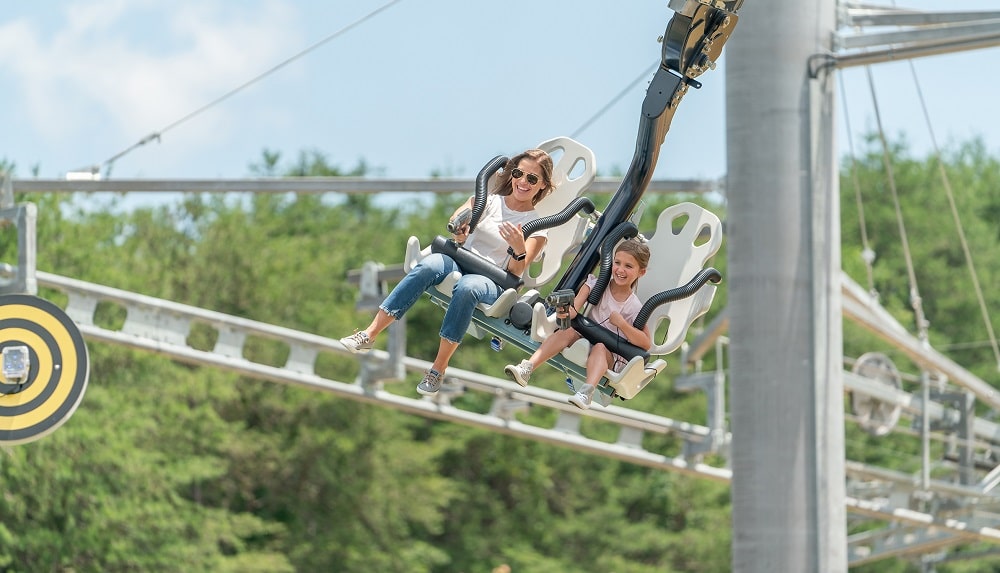 Rowdy Bear Ridge is also home to the new Power Coaster. Riders wishing to stay on the ground can ride the 2,000-foot track that runs below the Laser Gun Coaster. Riders use the hand throttle to control their speeds, which can reach up to 25 mph.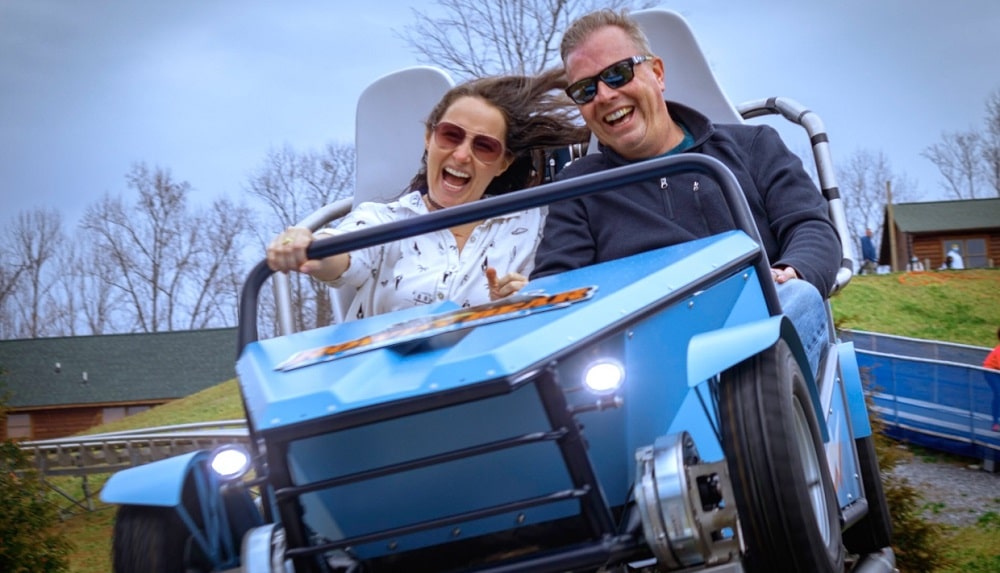 Set in the foothills of the Smokies, Pigeon Forge is known for Alpine coasters including the following favorites.
Smoky Mountain Alpine Coaster is one of the longest alpine coasters in the United States. The track spans more than a mile and allows riders to control their own speed through beautiful landscapes and mountain twists.
Set among 20 acres in the foothills, Rocky Top Mountain Coaster reaches speeds of up to 30 mph. Riders will enjoy this alpine coaster experience that takes you through stunning Smoky Mountain land. For even more thrills, try a night ride!
Coaster at Goats on the Roof is an alpine coaster and the only Smoky Mountain attraction with live goats roaming on the roof. This twisting ride is nearly a mile long with top speeds of up to 30 mph. Make sure to stop and feed the goats!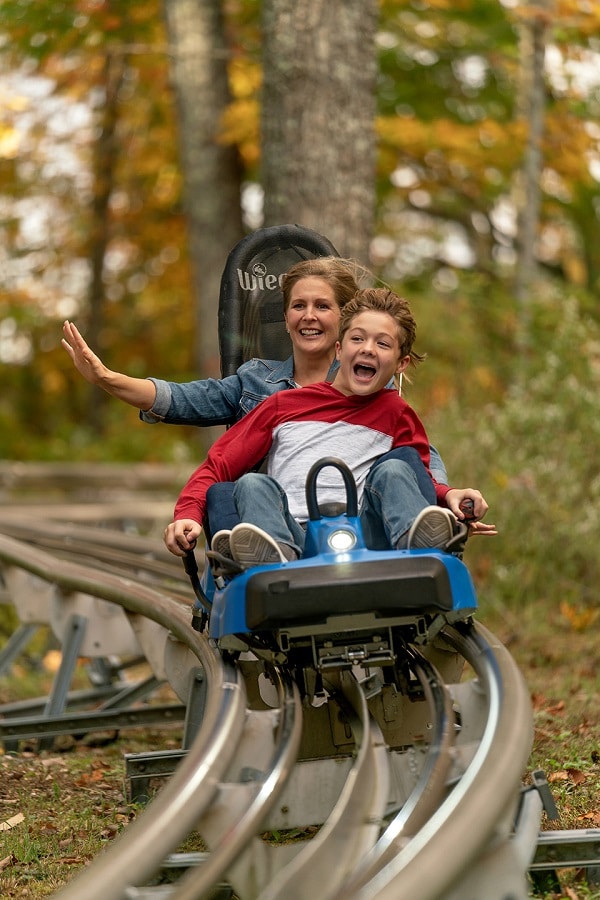 Dollywood is home to seven thrilling roller coaster rides!
A Dollywood classic, Blazing Fury takes riders on an indoor coaster ride to help fight a fire in an 1880s town. As chaos ensues, riders scream through town on hills and curves with great speed as they try to outrun the fire.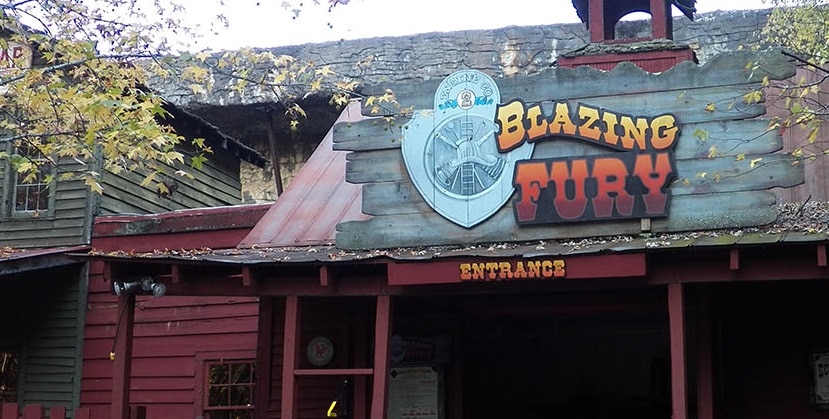 FireChaser Express® is the nation's first dual-launch family coaster. This exciting coaster ride will leave riders screaming for more as they are blasted forward and backward.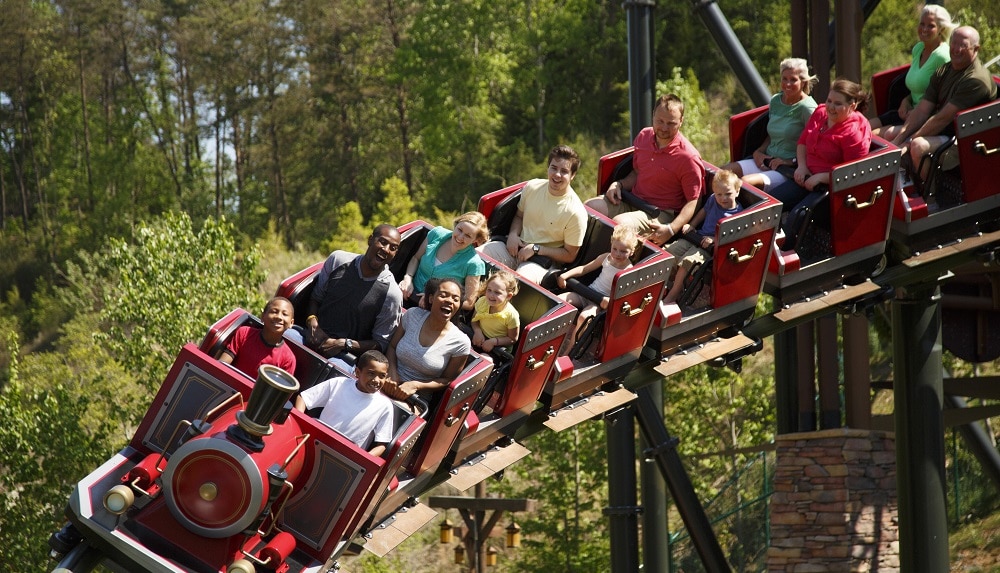 Get your heart racing on Lightning Rod®, the world's first wooden launch roller coaster, reaching a top speed of 73 mph. This tricked-out 1950s-era hot rod themed coaster launches riders more than 20 stories up before racing down a 165-foot drop, giving riders nearly 20 seconds of airtime throughout the lightning-fast experience.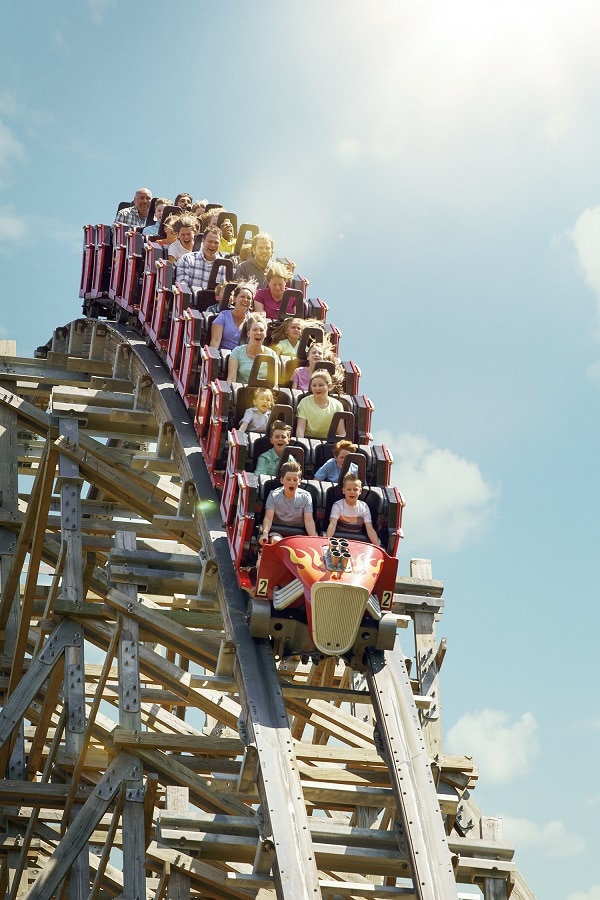 Mystery Mine® coaster winds down an 1,811-foot track as it travels through an abandoned coal mine. This coaster will have riders on the edge of their seats with its hair-raising 95-degree, 85-foot vertical drop that plunges into darkness.
Tennessee Tornado reaches a top speed of 70 mph and features a 128-foot drop through the hills. This triple spiral-looping coaster will make you feel as if you landed inside a funnel cloud. It's a force of nature all its own!
Thunderhead® is another massive wooden coaster at Dollywood that is sure to get your adrenaline pumping. This wild coaster ride crosses over itself 32 times throughout its 3,230-foot track and reaches a top speed of 55 mph.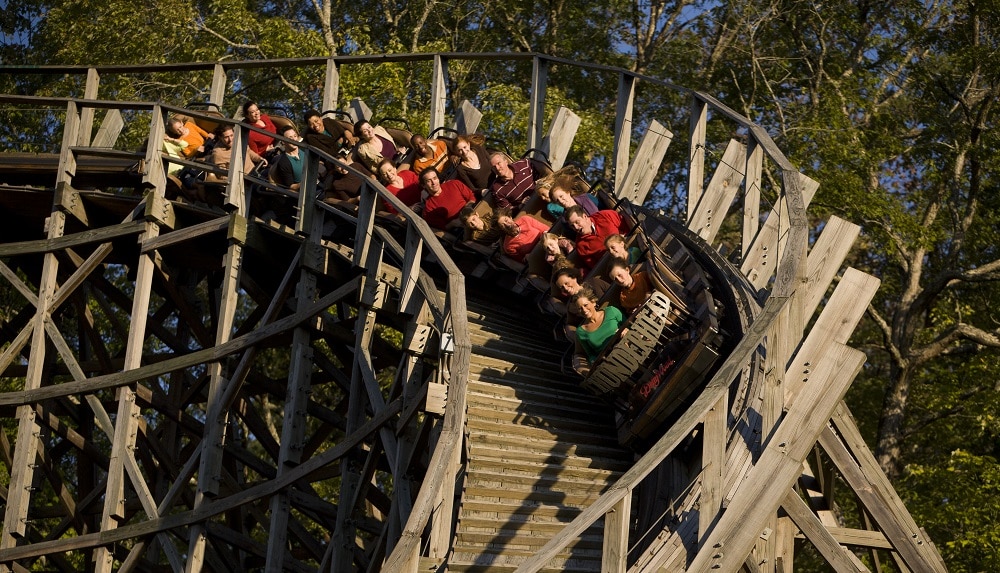 Fly 21 stories above Dollywood on Wild Eagle®, America's first winged coaster. Rather than having the train on the track, riders are seated on either side, so there is nothing but air above and below you as you soar high above the Smoky Mountains.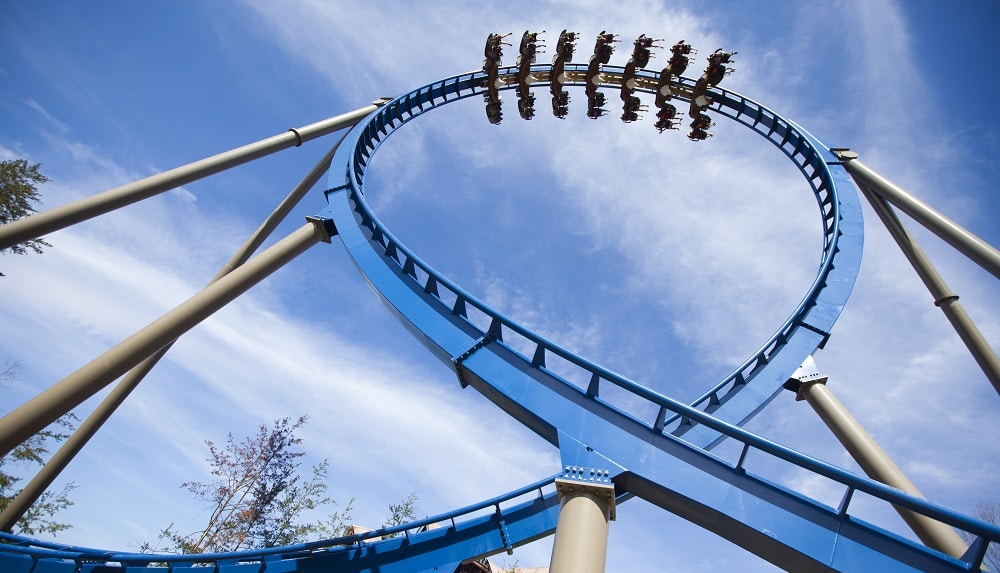 For a fun family vacation that will get your adrenaline pumping, Pigeon Forge is the place to be this summer!