Fun Virtual Ways to Experience Pigeon Forge at Home
We know you miss Pigeon Forge right now, and we miss you too! Coming up with ways to keep yourself and the kids busy and entertained may be one of the biggest challenges you've faced yet. So, if you can't come to the mountains, we thought we'd bring them to you!
We've put together a list of all the different ways you can visit and explore Pigeon Forge from home. From thrilling virtual rides to educational resources to bedtime stories, check out these fun virtual ways to experience Pigeon Forge, all from the comforts of your own home.
Dollywood 360 Video Rides
Here's a fun way to experience some of Dollywood's thrilling coaster rides from the comforts of your own home. Go on a 360-degree adventure with Dollywood virtual video rides.
Hold on tight as you slowly climb upwards into the air and prepare for the sudden drop. Feel the wind in your hair as you speed around turns and twists. Experience some of the parks most popular rides including Dragonflier, Lightning Rod, Wild Eagle, Thunderhead and more.
Jars & Jams Live Stream Concert Series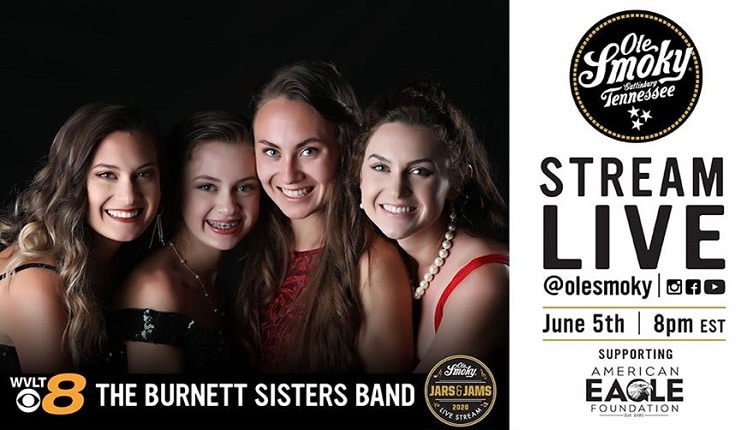 For those of you who miss the sounds of live bluegrass, rock and country music live from the stage at Old Smoky Moonshine, you are in for a treat. Tune in each Friday at 8pm on the Old Smoky Distillery Facebook page for the Jars & Jams Live Stream Concert Series. Upcoming artists include JT Hodges, The Burnett Sisters Band and Lainey Wilson.
Jars & Jams Live Stream Schedule
May 29, 2020: JT Hodges
June 5, 2020: The Burnett Sisters Band
June 12, 2020: Lainey Wilson
Virtual Fireflies Event at GSMNP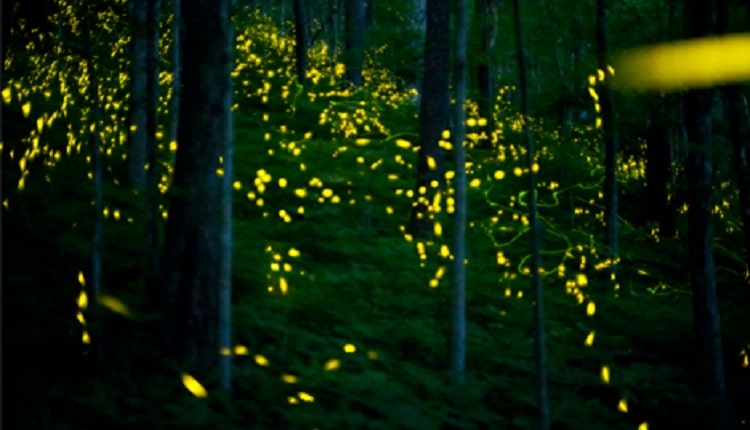 If you've never had the opportunity to experience the world-famous synchronous fireflies event that takes place each year at Great Smoky Mountain National Park, you're in luck. This year's annual firefly event is being presented in a variety of formats so that folks can enjoy this fascinating occurrence safely.
Discover Life in America will hold the annual firefly event at the end of May with several modifications following COVID-19 recommendations from the CDC. The Fireflies Event at Norton Creek will be held on the evenings of May 29th, 30th and 31st from 7:30 to 11:00 pm at Norton Creek Sanctuary, a private property adjacent to Great Smoky Mountains National Park.
In addition to the in-person event, DLiA will also host a free Virtual Fireflies Event on YouTube at 8 pm on Monday, June 1st. Visit dlia.org or DLiA's Facebook page for detailed information.
And to give you just a sample of what the night will entail, watch this Firefly Experience video made by Radim Schreiber.
Tour the TITANIC Museum Attraction
TITANIC Museum Attraction in Pigeon Forge is offering a variety of ways for kids to learn about and experience Pigeon Forge from home.
Go inside the TITANIC Museum on a virtual tour. Students can watch and learn about the ship's history from home on the Virtual Tour Series presented on the TITANIC YouTube channel. Watch the 4-part virtual tour series.
Join the TITANIC Museum each Monday through Thursday at Noon EST for storytelling. Listen as First Class Maid Jodi shares inspirational passenger stories that illustrate hope, courage, and resilience. On Fridays at Noon EST, First Class Maid Jodi will do a LIVE TITANIC Book Read on the TITANIC Museum Facebook page.
If podcasts are more your speed, TITANIC has you covered. Each week will bring new podcasts sharing TITANIC crew and passenger stories, behind-the-scene crew experiences as well as round table crew discussions. Check out all the TITANIC podcasts.
Go on a Field Trip with The Escape Game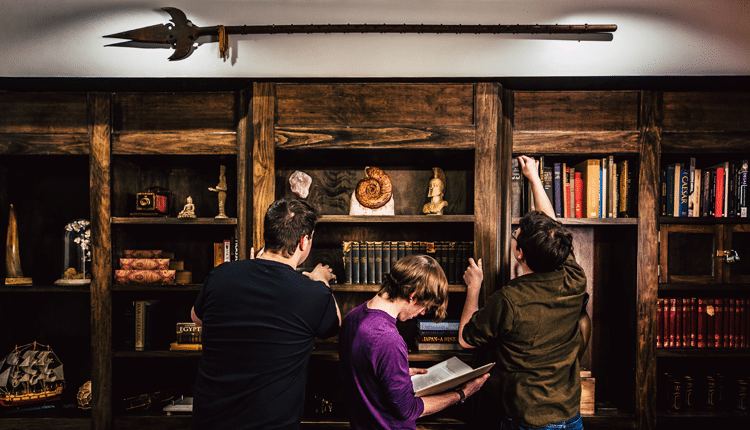 The Escape Game Field Trips are free online games designed to take students on engaging and educational journeys through famous museums, to historic landmarks and even back to major moments in time. Much like real-life escape rooms, players progress through virtual field trips by uncovering clues and solving puzzles. To be successful, players must exercise their critical thinking and deductive reasoning!
In one of the games, Lost at the Smithsonian, you'll navigate a virtual tour of The Smithsonian to find your lost classmates. Don't get left behind by the bus!
Get started on this field trip and other educational journeys.
Do a Science Experiment from Home with Professor Wonder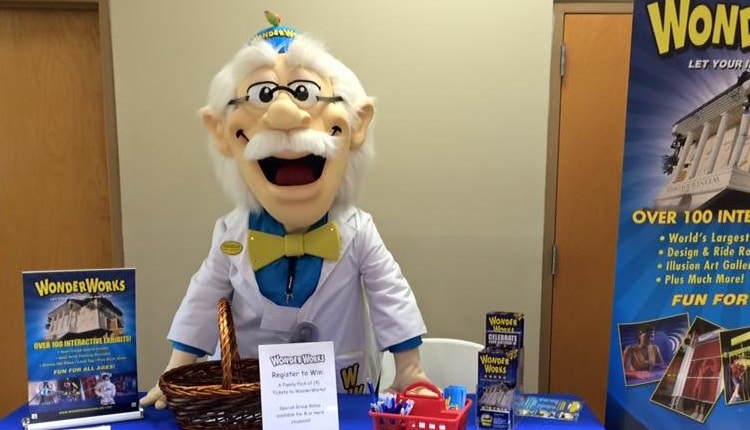 If you're looking for more ways or ideas to help teach your kids (or students) while they're studying and learning from home, WonderWorks has you covered. Check out the WonderWorks Facebook page for science experiment videos hosted by education manager and Professor Wonder!
See what science experiments Professor Wonder has up his sleeve! Videos will be posted weekly, so be sure to follow them to stay up-to-date.
Explore Great Smoky Mountains National Park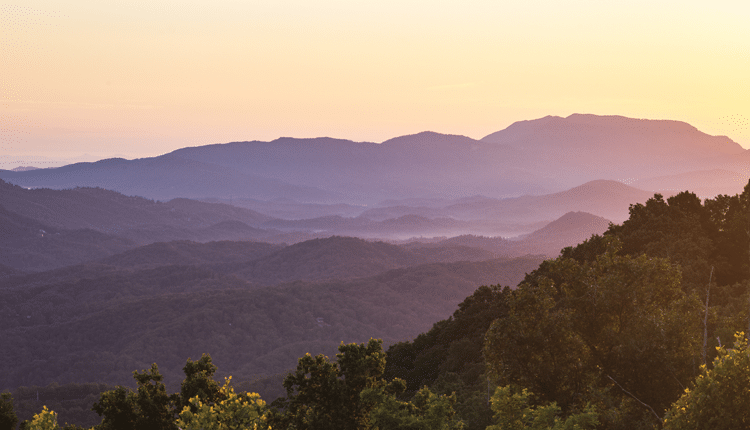 The Great Smoky Mountains National Park offers plenty of learning experiences each time you visit. And when you can't be here in person, the National Park Service has plenty of ways for families and kids to connect from a distance through digital activities that you can do at home with your kids.
Learn about nature from the comforts of your own home with Project Learning Tree. Kids of all ages can enjoy nature activities in their own backyards. There are even a few activities to try out inside. Check out the full collection of downloadable activities.
The National Park Foundation has plenty of resources to learn not only about our own Great Smoky Mountains National Park, but also about other great national parks around the country. From planning tools to activity maps, your family will be ready for your next trip to the Great Smoky Mountains.
Celebrate National Park Week! The Great Smoky Mountains National Park brings videos and activities right to the homes of students of all ages! Park Rangers lead you through activities to explore, entertain, and escape through the Smokieee's @ Home project.
See Great Smoky Mountains National Park in real-time, from some of the most scenic spots in the entire park. Don't miss out on these breathtaking-views, even while you can't be here in person. Check out the webcams below:
360° Virtual Tours of Pigeon Forge
After a day of learning, you can't go wrong with a virtual ride on one of Pigeon Forge's famous attractions.
Check out the awesome 360° views during a ride around the family go-kart track at The Track Pigeon Forge. And don't miss the great views during a ride on the Goat Coaster, a mile-long alpine coaster at Goats on the Roof that reaches speeds of up to 30 miles per hour. The views from atop the Great Smoky Mountain Wheel at The Island give you one of the highest perspectives in Pigeon Forge. Enjoy the breathtaking views of our Great Smoky Mountains from 200-feet up in the air.
And speaking of breathtaking views, this Great Smoky Mountains 360° view is simply amazing. Be sure to drag your mouse in any direction to check out all the different views of our gorgeous mountains.
Bedtime Stories with Dolly Parton
And what better way to end the day, than with a bedtime story. 'Goodnight with Dolly' is a 10-week reading series featuring Dolly Parton. Each week, Dolly will read a different Imagination Library book free of charge. Dolly invites all children and families to tune in and read along as these bedtime stories are told.
The books will include "There's a Hole in the Log on the Bottom of the Lake" by Loren Long, "Llama Llama Red Pajama" by Anna Dewdney, "I Am a Rainbow" by Dolly Parton, "The Little Engine That Could" by Watty Piper and more.
The 'Goodnight with Dolly' series takes place each Thursday at 7 pm EST.
We hope you enjoy these Pigeon Forge virtual experiences! We'll continue to update this post as we find more new and fun ways to explore Pigeon Forge from home.