Wilderness Wildlife Week Goes Virtual for 2021
Explore the Great Smoky Mountains from Home
Registration is now open for Pigeon Forge, Tennessee's Virtual Wilderness Wildlife Week, taking place online this year!  Join us February 2-4, 2021 as we celebrate the natural features, creatures and cultures of the Great Smoky Mountains with an exciting lineup of online speakers, panels and lots of fun online content.
For many years, Wilderness Wildlife Week has offered a great way for families to share and experience the unique and wondrous aspects of nature that abound in Great Smoky Mountains National Park. And this year will be no different! Whether you are young or just young at heart, if you have a love for the outdoors, then Wilderness Wildlife Week is for you!
The Pigeon Forge Department of Tourism has invited some of the leading wildlife experts to lead informative discussions and take you on an adventure into the great outdoors, all from the comfort of your home. If you are looking for some educational fun for students, Wilderness Wildlife Week is a great way to let students have fun and ask questions about nature, all while learning at the same time.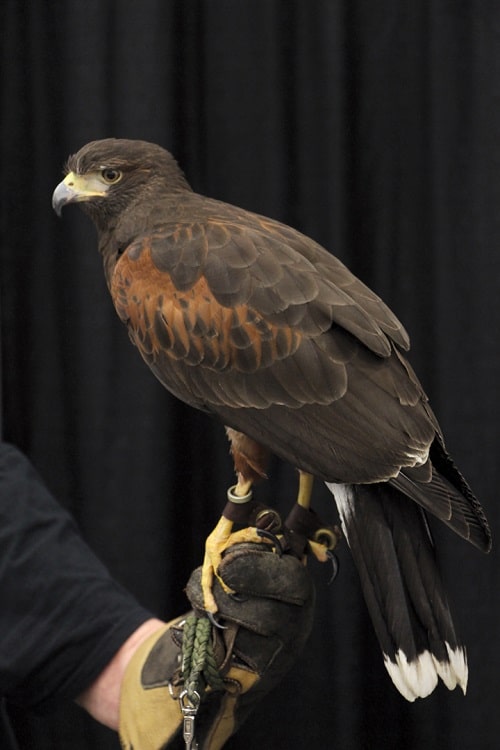 Learn about birds of prey or everything you need to know about bears. Listen to stories of Appalachian history. See a live showcase of artisans and crafters. Take a virtual Smoky Mountain field trip. Register for as many individual Wilderness Wildlife Week program sessions as you want. Each program lasts 45 minutes and all programs are available free of charge! For any questions regarding this year's event, email [email protected].
Wilderness Wildlife Week Programs
Tuesday Programs:
Though the Mountains Tremble, We Keep Looking Up: Celebrating the Treasures of the Smokies with Ken Jenkins
Fox Tails: Learn about the Red Fox's Behaviors, Eating Habits and General Facts Up Close & Personal with Rhonda Goins & Gail Stout
Virtual Smoky Mountains Field Trip No. 1
Birds of Prey Showcase with the American Eagle Foundation
The Walker Sisters of Little Greenbrier with Robin Goddard
All About Bears with Joel & Kathy Zachry
Wednesday Programs:
The Wolves of Bays Mountain: The Lives & Behaviors of Wild, Captive Gray Wolves with Rhonda Goins & Gail Stout
Appalachian History and Stories with The Salt Maker Jim Bordwine
Live Showcase of Artisans & Crafters
The Miracle of Metamorphosis with Stephen Lyn Bales
Music of Our American Roots with the Lost Mill String Band
Kudzu: Examining Its Effect & Exploring Solutions with Kristine Johnson
Thursday Programs:
Let's Talk Trash in Bear Country with Joey Holt
American Eagle Foundation's Raptor Rehabilitation Program: What It Takes to Rehab and Release a Bird of Prey with Nancy Zagaya
Virtual Smoky Mountains Field Trip No. 2
Smoky Mountains Kinfolk: Stories & Songs with Mike & Kathy Gwinn
Bobcat Tails: Learn Bobcat Facts & Behaviors Up Close & Personal with Rhonda Goins & Gail Stout
Grandma Gatewood's Walk: The Inspiring True Story of the Woman Who Saved the Appalachian Trail with Ben Montgomery & special guest Anne Van Curen (portraying Grandma Gatewood)
Don't wait! Register now for the 2021 Virtual Wilderness Wildlife Week! We look forward to exploring with you!