Annual Graffiti Art Contest – Alcatraz East Crime Museum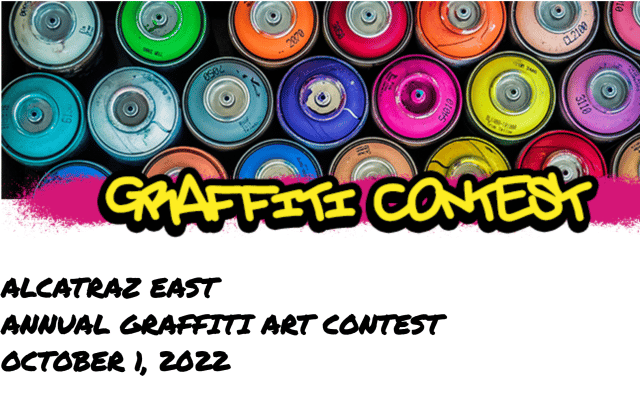 Alcatraz East hosts its annual Graffiti Art Contest on Saturday, October 1.
Spectators are welcome to watch the artists create their graffiti from 8am- 12pm. Viewing is located in the museum parking lot.
About The Contest:
Through this contest, Alcatraz East brings attention to creative solutions and partnerships, and provides street artists with an opportunity to showcase their talents and techniques. Judged by local law enforcement and art professionals, finalists will compete for cash prizes and the chance to have their winning pieces exhibited inside the museum!
Prizes:
1st place: $750
2nd place: $350
3rd place: $200
For more information, visit www.alcatrazeast.com/graffiti-contest/.