Winterfest lights in Pigeon Forge shine from November 10th through February 20th. See more than 5 million shining Pigeon Forge holiday lights when you take the Winterfest Driving Tour of Lights!
Along your driving tour, you'll see bear, deer, fox and other critters native to the Smoky Mountains "wandering" through Pigeon Forge. Sparkling lights, giant ornaments, and tall, tall trees are seen on Island Drive and throughout the Island in Pigeon Forge. Even the 200-foot-tall Great Smoky Mountain Wheel shows off the holiday spirit with red, green and white lights.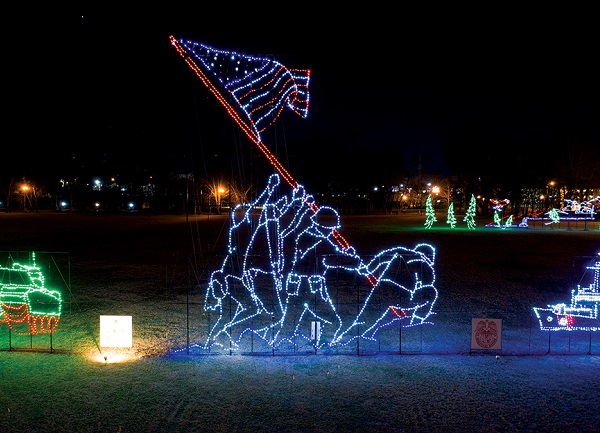 Get a glimpse of some of your favorite fairytale characters lighting up the Pigeon Forge Parkway. You'll see Mother Goose, the giant clock from Hickory Dickory Dock, the cat and fiddle of Hey Diddle Diddle fame, and Humpty Dumpty, complete with all the king's horses and all the king's men. Another highlight of the Winterfest Driving Tour of Lights is a 60-foot-tall tree adorned with colorful lights, ribbons and sparkling ornaments from the very bottom to the twinkling star on top.