Great Smoky Mountains National Park – Demonstrations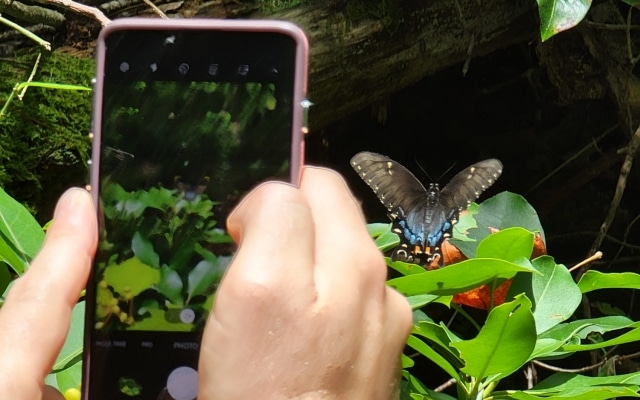 Great Smoky Mountains National Park is celebrating the success of a community science project led by nonprofit partner Discover Life in America (DLiA) called Smokies Most Wanted. The initiative encourages visitors to record life they find in the park through the iNaturalist nature app. DLiA and the park use these data points to map species' ranges, track exotic species, and even discover new kinds of life in the park.
In August, the project reached a milestone, surpassing 100,000 records of insects, plants, fungi, and other Smokies life submitted through the app. Among them are 92 new species not previously seen in the park.
DEMONSTRATIONS
DLiA invites the public to visit the Sugarlands Visitor Center front plaza from 10:00 a.m. until 2:00 p.m. on Thursday, September 22 and again on Thursday, October 20 for demonstrations on using iNaturalist, guided nature walks, tours of the pollinator gardens in front of the visitor center, and more.
In honor of National Public Lands Day, the public is also invited to the Oconaluftee Visitor Center on Saturday, September 24 for iNaturalist demonstrations from 9:00 a.m. to 11:00 a.m. For more information, visit
To learn more about the Smokies Most Wanted initiative, visit dlia/org/smokiesmostwanted.