TITANIC – Breast Cancer Awareness Month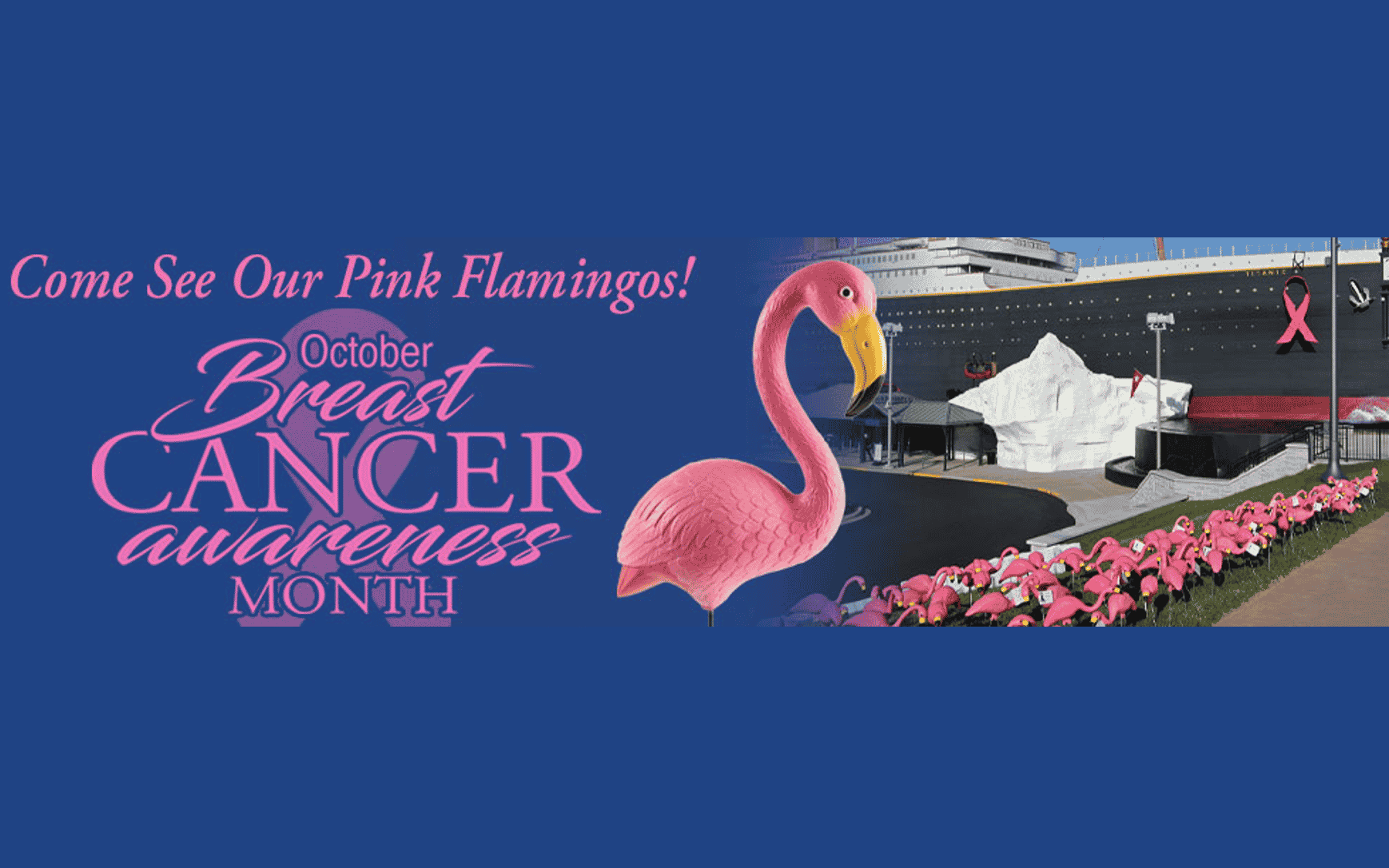 Come see our Pink Flamingos!
For the eighth year, Titanic's iconic, giant ship will mount a 15 ft. pink ribbon calling attention to the 2022 Breast Cancer Awareness Month campaign at the Titanic Museum Attraction.
In addition the museum will honor 46 passengers who survived Titanic, but were later claimed by cancer – 7 were victims of breast cancer. Outside the museum, 47 pink flamingos will stand in honor of these passengers.
When you visit the Museum Attraction you'll find on the Survivors' Wall the name of each passenger who survived, those that had cancer will be honored with a pink ribbon beside their name during the month of October.