Welcome and Visitor Information Centers
There are two official city-operated welcome centers to help make your stay a pleasure right from the start!
When you stop by either information center, our friendly staff are extremely knowledgeable about Pigeon Forge and the surrounding area and will be more than happy to assist you while on your trip.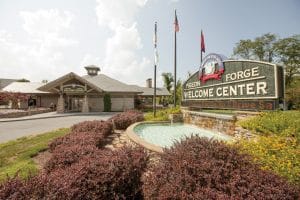 Drop by the official Pigeon Forge Welcome Center for maps, brochures and coupons. We're ready to assist during your stay!
Located at: Traffic Light #0
*Note: The Pigeon Forge Welcome Center and Pigeon Forge Visitor Information Center are currently closed to the public. Please call (865) 453-8574 or send an email to info@mypigeonforge.com with questions or information requests.