Best Places to Check Out the Change of Seasons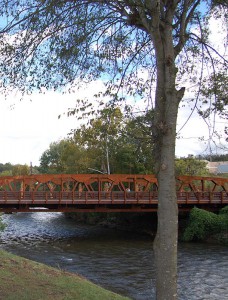 Fall has arrived and soon the change of colors in Pigeon Forge will also arrive. The city will become a canvas for the beauty of the leaves as they turn their red, orange, purple, and yellow colors. It is the perfect time of year to hop in the car and take the family for an afternoon drive or grab a jacket and take a hike/stroll to admire all of the natural beauty that surrounds the area.
Here are some great places for some great views of the fall season:
Great Smoky Mountains National Park–  Colors start to change in the higher elevations first and then will become more evident in the lower elevations from mid October to early November. The fall wildflowers will also be making their way out. So much beauty is awaiting to be seen!  Make sure to stop by the Sugarland Visitors Center and see what activities may be going on in the park that day as well.
Riverwalk Trail– This 1.5 mile lighted trail runs through some of the most popular areas in the city like Old Mill Square and the Island.  It is a great place for a family walk to explore and talk about nature. I cherish times like this with my family as great memories always unfold.
Take a ride on The Great Smoky Mountain Wheel at the Island. You can enjoy a great view of the city from the enclosed gondolas and not have to do any walking or driving! Afterwards, stop and enjoy some fall shopping or eat at one of Pigeon Forge's newest restaurants, Paula Deen's Family Kitchen.
Dollywood– National Gospel and Harvest Celebration is going on now through 10/31/15. It is a family must to take part in this great festival. You will enjoy some high quality entertainment, skilled craftsmen, as well as enjoy the beautiful scenery throughout the park.  It is the perfect way to spend a beautiful fall day!
Don't forget to take along your camera as you visit these great places. You will definitely want to capture the fall beauty in Pigeon Forge!