Where to Stay in Pigeon Forge – Cabins vs Hotels
Deciding where to stay in Pigeon Forge during your visit can be difficult with all the great lodging options that are available. Whether you are planning a family vacation, romantic weekend, girlfriends' getaway or winter break, Pigeon Forge offers more than 14,500 places to rest your head. So, when we say there is something for everyone, we mean it!
Pigeon Forge hotels and resorts are packed with tons of great amenities and plenty of room to stretch out and make yourself at home. Secluded cabins and chalets are also popular lodging options. With spacious accommodations, vacation is more like a slumber party nestled in the foothills. If you travel with a pet, there are also plenty of pet-friendly hotels and cabins from which to choose.
Here are a few things to consider when trying to decide where to stay in Pigeon Forge.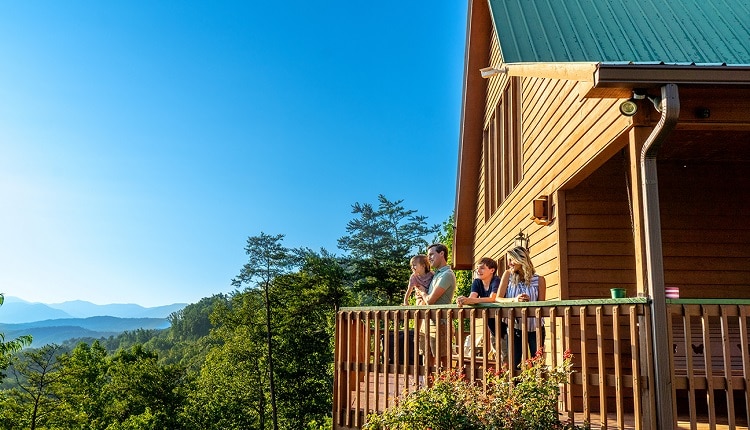 Pigeon Forge cabins and chalets allow you to enjoy an authentic Smoky Mountain experience. Surrounded by mountains, woods, wildlife and amazing views, our cabins offer a unique and fun way to enjoy your vacation. Pigeon Forge cabins are just a stone's throw from Great Smoky Mountains National Park, a 500,000-acre year-round playground, offering an abundance of opportunities to stay close to nature and enjoy long days spent exploring all that the park has to offer.
Cabins are also the perfect option for accommodating larger families and groups. With options ranging from one to five or more bedrooms, you are sure to find something to fit your needs.
Tons of incredible cabin amenities to choose from. From incredible views and full kitchens to washers and dryers, game rooms, WiFi and more, cabins in Pigeon Forge are fully equipped to make your stay as memorable as possible.
Enjoy some of the most amazing views of the Smoky Mountains. Sit in a rocker on the porch while drinking your morning coffee and breathing in the fresh mountain air. You will also be able to take in some of the most beautiful sunrises and sunsets you will find anywhere.
Keep the family entertained with game rooms and theater rooms. Some of our cabins are equipped with game rooms featuring pool tables and other indoor games, perfect for staying in and enjoying a family game night. You can also bring along any of your favorite games. Or curl up in one of the seats in the theater room to watch some of your favorite family flicks.
Enjoy a spectacular setting, perfect for exploring the great outdoors. Explore one of nature's most spectacular settings with more than 800 miles of hiking trails available within Great Smoky Mountains National Park. Take a scenic drive along the Cades Cove loop to see historic churches, log houses, a gristmill, barns, and other early-American structures. A short walk to Clingmans Dome reveals spectacular views during every season.
Get up-close with nature. Catch a glimpse of black bears, white tailed deer, turkeys and more that roam throughout the national park. Or marvel at more than 1,500 kinds of flowering plants, more than any other American national park.
Relax in a private hot tub or jacuzzi. After a long day spent exploring the park or nearby attractions in Pigeon Forge, relax in your own private hot tub and listen to the sounds of nature or rejuvenate yourself in one of our cabins with a jacuzzi.
Fully-equipped kitchens make your stay affordable and convenient. From quick meals to large family dinners, our cabins with fully-equipped kitchens make it easy to enjoy home cooked meals of any size. And it is a great way to save money during your stay and spend as much time with your loved ones as possible.
Snuggle up in front of the fireplace. Your family will stay warm and cozy with a cup of hot chocolate in front of the fireplace after playing in the snow.
Plenty of space to accommodate families small or large. Cabins in Pigeon Forge offer even more space than hotels, making it easy for even larger families to be together. Choose from fully furnished cabins offering up to 9 bedrooms.
Easy access to make getting around town a breeze. Cabins in Pigeon Forge are located just a short drive away from lots of great attractions, restaurants, and shopping. Plan to take Pigeon Forge Mass Transit to get around during your stay. Fares range from $1 to $3, and children under 3, ride for free. All trolley routes begin and end at the Trolley Station located at Patriot Park at Traffic Light #7. 
Cabin discounts and coupons help you save money. Book one of our cabins in Pigeon Forge offering discounted nightly rates, so you have more money to spend enjoying all the fun attractions and award-winning shows Pigeon Forge has to offer.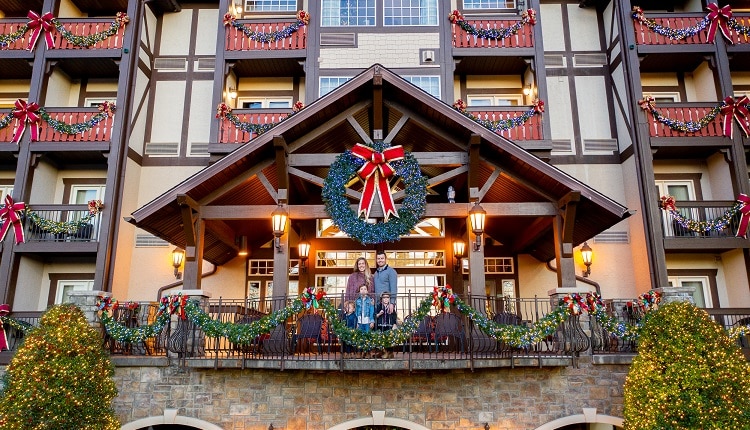 If you like to be close to the action, then Pigeon Forge hotels are the perfect solution for your stay. Choose from a wide selection of hotels along the Parkway that put you just steps away from top attractions and an abundance of things to do.
Pigeon Forge hotels also offer some great amenities that make it easy to pamper yourself while on vacation. From daily housekeeping to pools and waterparks, fitness centers, and concierge services, you are sure to find the perfect hotel to suit both your needs and your budget.
Complimentary breakfast to start your day off right. Many hotels throughout the area offer a free daily hot breakfast, making it easy to grab a bite and head off for another fun-filled day of adventure with the family in Pigeon Forge.
Tons of great amenities to help you enjoy your stay. Relax and enjoy a stress-free vacation without all the work. From housekeeping service to fully-equipped kitchens to free high-speed Internet, choose a hotel that offers the perfect amenities to suit your needs.
Game rooms packed full of fun. Several of our hotels offer game rooms that are perfect for keeping kids of all ages entertained indoors or for having a little friendly family competition. Play a game of pool or air hockey or try your hand at some of the arcade games for a chance to win prizes.
Rooms with amazing views. Request a hotel room with a private balcony offering views of the Parkway to watch the activity that abounds along this famous road. Or for a more relaxing experience, opt for a private balcony that offers a view of the mountains or the Little Pigeon River so you can sit back and take in all the fresh mountain air.
Indoor and outdoor pools so you can splash around during any season. During the warmer months, spend lazy days poolside at the hotel while the kids splash and play in all the fun water attractions that range from slides to lazy rivers to waterparks. And during the cooler months, indoor pools and hot tubs offer plenty of ways to keep the entire family entertained for hours.
Great dining options only steps away. Several hotels throughout town offer on-site dining options. And there are dining options for foodies of all types to choose from just steps away from your hotel room. From signature Southern favorites to dishes with an international flair, you are sure to find your comfort food here.
Plenty of ways to pamper yourself. A few of our Pigeon Forge hotels and resorts come complete with spas that offer a variety of ways to relax and enjoy your time in the Smokies. From massages to manicures and more, make time to unwind during your visit.
Enjoy plenty of ways to cozy up and stay warm. From rooms with indoor fireplaces perfect for snuggling up with that special someone to outdoor fireplaces where the whole family can sit around and enjoy a night under the stars, you will be sure to stay warm and toasty.
Stay close to fun attractions. With more than 80 attractions in Pigeon Forge, your choices are seemingly endless. From go-carts and drop towers to indoor snow tubing, Alpine mountain coasters and so much more, you will find countless attractions within walking distance from our hotels.
Comfortable rooms with enough space for everyone. Hotels offer varying types of rooms that will each sleep a different number of people, so you can choose the option that best suits your needs. If you are planning a stay for a larger family, get rooms with adjoining doors and bunk beds that make it easy to keep the entire family together.
Hotel discounts and coupons to make your stay affordable. Certain hotels and resorts in Pigeon Forge offer discounts and coupons on hotel room nights. Or book a hotel vacation package offering savings on your hotel stay, as well as discounted tickets to top attractions and shows in Pigeon Forge.
Browse a complete list of hotels and cabins in Pigeon Forge, along with amenities and location, to find and reserve the lodging that fits your needs. Whether you choose to stay in one of our cozy cabins or are looking for hotels packed with amenities, you are sure to have a great visit no matter where you stay in Pigeon Forge! Start planning your visit today!