Dreaming of a Pigeon Forge Valentine's Day!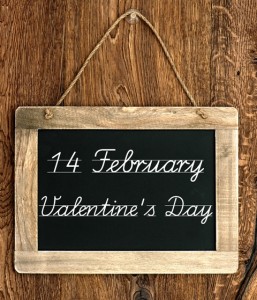 I get super excited this time of year.  I love Valentine's Day and all that it signifies.  As much as I love my little divas, I also love their daddy and love to plan date nights that are just for us.  Just today, I was dreaming and wishing that we could spend Valentine's Day in Pigeon Forge this year. My mind started spinning and this is what I came up with for the perfect date night…
First off, if we were so lucky as to be able to spend a weekend away, I would want to rent a cabin.   There is something about the coziness of a cabin with a fireplace going and the feeling of being a little secluded that exudes romance to me. Eagles Ridge Resort has served us well in the past, but I know there are many great cabins in the area.
Then of course, every girl needs the perfect outfit for a night out, so I would hit up Stages West and do a little shopping. I love their classy and trendy styles and they have it all from accessories to the perfect outfit and shoes!
Next up would be to spend several hours getting pampered over at RiverStone Spa. This would be great to do with the hubby as well since they have several couple's spa packages. Their atmosphere is very calming and soothing…it would be the perfect relaxation to add to the great day.
Dinner would be at one of the more adult restaurants in Pigeon Forge like Alamo Steakhouse. Even better, they offer a "Romance to Go" meal that would be perfect for taking back to the cabin to enjoy just the two of us. Either way, my stomach is growling just thinking about their delicious steaks and sweet potatoes.
Depending on the mood, the night could end with a movie over at the Forge Cinemas and definitely some dessert from GiGi's Cupcakes. Then it would be time to head back to the cabin and finish off the day in the hot tub!
My heart is swelling with excitement as I am wishfully planning this date night. Who knows, maybe my wish will come true this year!