Kid-Friendly Dinner Shows in Pigeon Forge the Whole Family Will Love
Pigeon Forge is home to a variety of fun family dinner shows featuring world-class entertainment. Prepare to be entertained by all genres of music, dynamic dancers, family-friendly comedy, amazing animals, daring acrobats and mesmerizing magicians.
If you are looking for a night of laughs and fun with the family, these kid-friendly dinner shows in Pigeon Forge are the perfect choice! And you won't leave hungry with a hearty Southern meal brought right to your table.
Dolly Parton's Stampede is the Smokies' most fun place to eat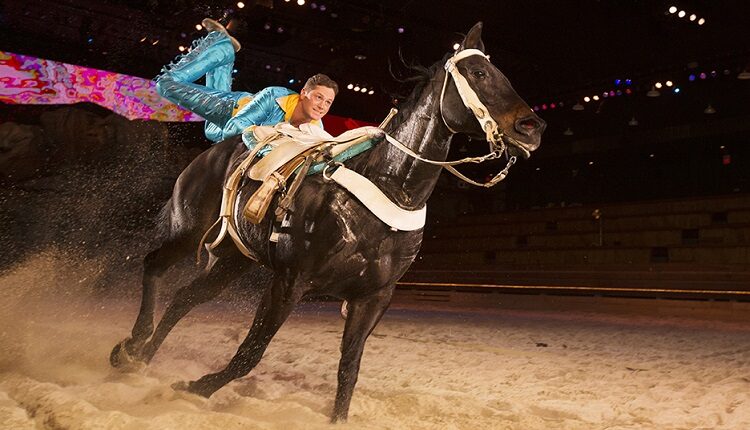 Dolly Parton's Stampede Dinner Attraction continues to be one of the most popular dinner shows in Pigeon Forge. And you'll quickly see why. Arrive early so you can walk alongside the open-air stables and get a sneak peek at some of the horses.
The amazing four-course family feast features kid-favorites such as rotisserie chicken, home-made biscuits and flaky apple pastries. The show features magnificent horses with their riders attempting daring feats that will keep the whole family on the edge of their seats. Audiences are divided and encouraged to cheer on their side as the riders compete in a few friendly competitions. It's easy to see why Dolly Parton's Stampede is the Smokies' most fun place to eat!
Feudin' feastin' family fun at Hatfield & McCoy Dinner Feud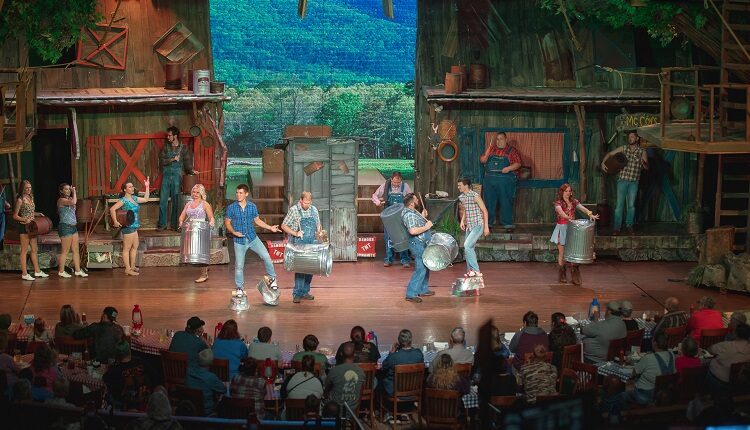 You're sure to love the feudin', feastin', family dinner adventure that is served up at Hatfield & McCoy Dinner Feud. The building is adorned with lots of great hillbilly yard décor and an outdoor farm, so make sure to bring your camera to take some pictures.
Upon entering, you become a Hatfield or a McCoy, and the fun awaits as you prepare to watch these families settle their differences, mountain-style. You'll find yourself completely caught up in the singing and dancing, high-flying stunts and hilariously funny comedic sketches between these two infamous feuding families.
Dinner is family style and all-you-can-eat, so you definitely won't leave hungry. From heaps of fried chicken and pulled BBQ pork to creamy vegetable soup, Granny's special dessert and more delicious food, it's country cooking at its finest. This hoedown between the Hatfield's and the McCoy's is an all-around good time!
Fun, feast and pirate adventures at Pirates Voyage Dinner & Show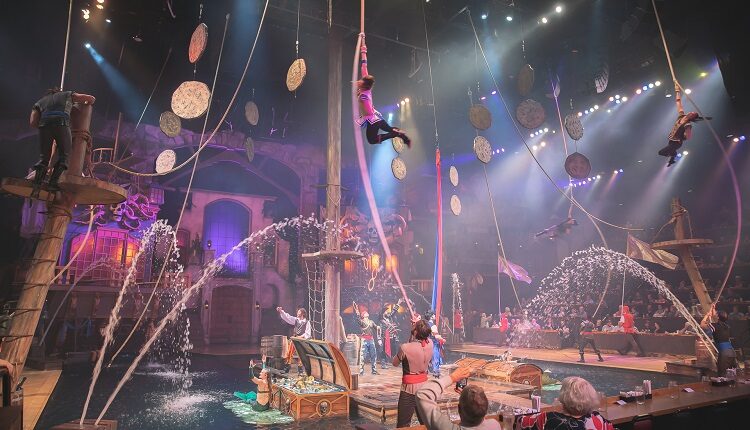 Ahoy mateys! Pirates Voyage Dinner & Show is a must-see for the whole family. Join the famous pirate Blackbeard and his quartermaster, Calico Jack, as they lead the Crimson and Sapphire crews in a series of battles on deck, on land, in the water and high above the pirate ships in this indoor lagoon. The kids will be amazed by the beautiful mermaids, tropical birds and more.
Families will enjoy a feast fit for a pirate that includes biscuits, pan-fried chicken, pork chops and sweet potato souffle. Just make sure to leave room for a peach turnover to finish things off. Come celebrate the pirate spirit with fun and adventure at this Pigeon Forge dinner show.
Sing, dance, laugh and marvel at Grand Majestic Theater
Sing, dance, laugh and marvel at four fantastic shows presented by the Grand Majestic Theater in Pigeon Forge. From live music and dancing in the aisles to family-friendly comedy and marvelous magic, Grand Majestic offers a fun family experience that won't soon be forgotten!
Headline entertainer Terry Evanswood brings imagination to life in his amazing magic show, The Magic of Terry Evanswood. This thrilling experience features classic magic, sleight of hand and grand-scale illusions that are sure to keep the entire family on the edge of their seats. You simply must see it to believe it!
"Dine-In" service is available at each performance with a menu of cooked-to-order small meal and appetizer options, as well as traditional theater favorites like popcorn, candy and sodas. Food and drink items are not included in the ticket price.
An evening of murder and mayhem at Great Smoky Mountain Murder Mystery Dinner Show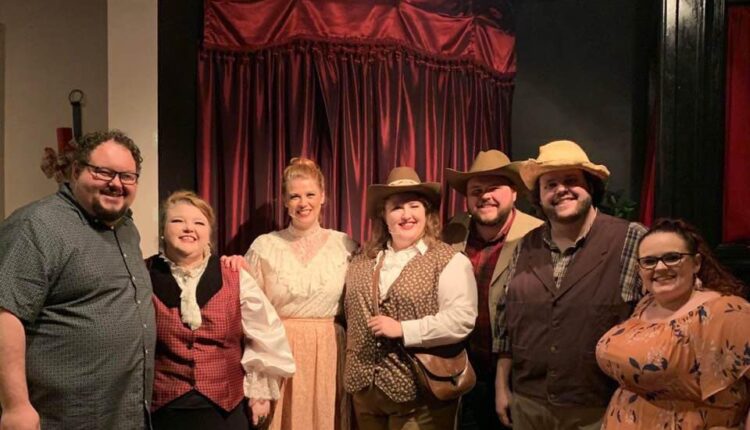 The Great Smoky Mountain Murder Mystery Dinner Show features three different shows that are rotated throughout the week and a delicious three-course meal that is truly to die for! No matter which you choose, your evening will be filled with tons of mayhem!
The dinner menu at Great Smoky Mountain Murder Mystery Dinner Show features your choice of soups, country fried boneless chicken, savory pork loin, mashed potatoes and gravy, green beans, a dinner roll, and your choice of cheesecake for dessert. The menu also includes vegetarian, vegan, gluten-free, diabetic and dairy-free dinner options.
This interactive Pigeon Forge dinner show offers plenty of fun for the whole family! Join in an evening of murder and mayhem where you just might "Laugh 'til you Die!"
Serious competition at Lumberjack Feud Show & Adventure Park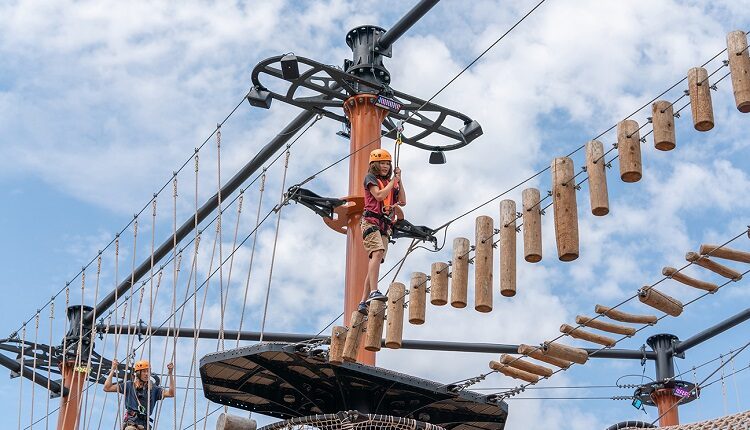 You're in for a serious lumberjack competition that will delight the whole family at Lumberjack Feud Show & Adventure Park. The show features competitive lumberjack events between the Dawson and McGraw families' world-class lumberjacks. Watch as they axe throw, speed climb, boom run, log roll and more!
The show takes place outdoors, but don't worry, guests watch the feud comfortably from climate-controlled grandstands. Discounted dinner options at Lumberjack Square can also be added with ticket purchase. And wait, there's more! After the show, the kids will have a blast at the adventure park where they can try real lumberjack events themselves! Compete in your own logger sports such as the log roll, boom run and speed climb. Ride the zipline roller coaster and then free fall from an 80-foot tower.
From the sounds of music and the laughter of gut-busting comedy to the mysteries of magic and exciting lumberjack competitions, don't miss out on these fun kid-friendly dinner shows the whole family will love! Check out even more great shows in Pigeon Forge that are perfect for the whole family.