How to Have a Relaxing Weekend in Pigeon Forge
There are times when a little R&R should be a priority on the family agenda. Busyness with home life, school life, work life, and extracurricular life can be exhausting. Making time to rest, relax, and regroup is a must, and a weekend getaway with laid back plans is the perfect solution. Pigeon Forge is ready to serve all of your R&R needs! Here is a glimpse into what your weekend away could be like when you visit Pigeon Forge.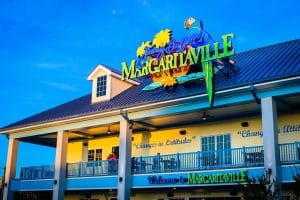 For lodging, why not check out the 4-star Margaritaville Island Hotel or the new Margaritaville Island Inn? It is like having "5 o'clock somewhere" all day, every day! Your family will enjoy the coastal themed rooms as well as hanging out on your private balcony watching the activity at the Island. The Island itself is a one-stop shop…..you will not need to leave once you arrive! From shopping to eating to playing and relaxing, everything you need is right there! Stroll around and do a little shopping at the many boutiques and unique shops, enjoy lunch or dinner at Paula Deen's Family Kitchen, Timberwood Grill, or even Margaritaville restaurant, and play a little at the Island Ropes Course, the Island Adventure Mirror Maze, or the Alcatraz East Crime Museum. Best of all, don't forget to grab the family and sit back and relax on the Great Smoky Mountain Wheel or in the rockers at the Island Fountains. Make sure to take it all in!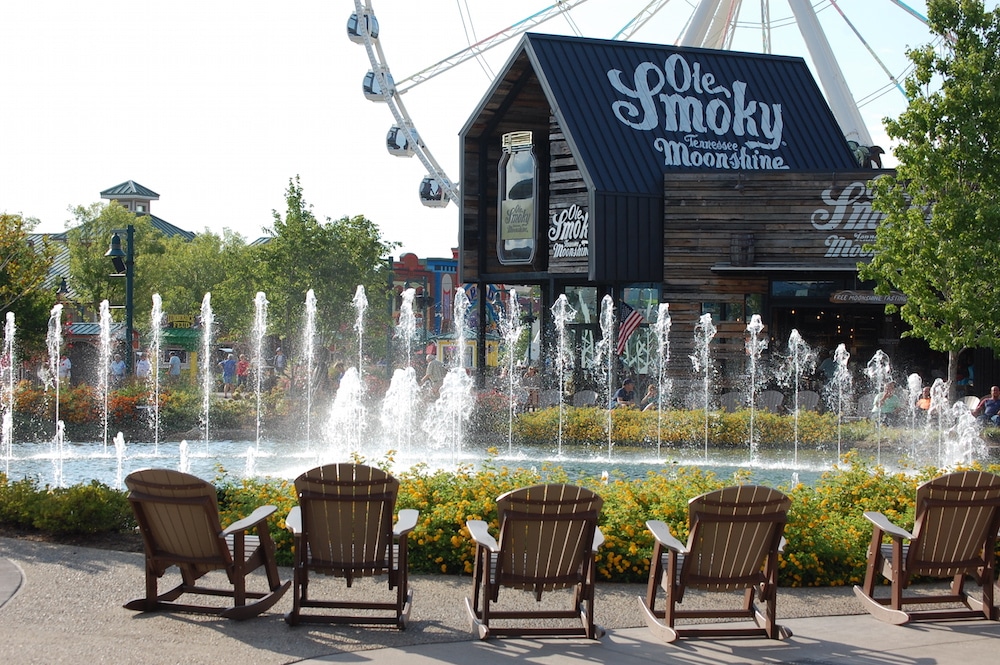 While you are away, you will also want to make sure to schedule spa time at the St. Somewhere Spa, also located at the Island. It is a full service salon and spa. Relax and let your mind escape while you get a hot stone massage or maybe even a key lime margarita spa pedicure and manicure. If you're looking for a new you, visit the hair salon and makeup bar. Take a seat, chill, and let the experts create a new fall look for you. Before you leave, visit their retail store and grab a few relaxing bath bombs so you can recreate a little spa time when you return home.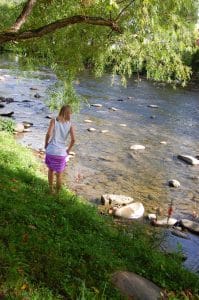 Maybe a nice peaceful walk is in your plans, get the family together and head down the Riverwalk Trail. It runs adjacent to the parking lot of the Island. You will be calmed and relaxed by the sights and sounds of nature. Feed the ducks or just sit and chat on the park benches. It is a good place for a family meeting to discuss the family's agenda for the upcoming months.
The Great Smoky Mountains National Park is another great spot for some R&R. Maybe you want to just take a leisurely drive through the park and view nature from your car or maybe you prefer hanging out by a stream and skipping rocks. Make it a day and pack a lunch for a picnic in Cades Cove. However you decide to spend your time, you are sure to find some peace and serenity.
What are you waiting for? Rest and relax during a weekend getaway to Pigeon Forge!
We love seeing Pigeon Forge through your lens. Make sure to connect with us on Facebook, Twitter & Instagram. Don't forget to tag your photos with #mypigeonforge for the chance to be featured on our website.