Make Christmas At Dolly Parton's Stampede Part of Your Family Tradition
Dolly Parton knows how to bring the entertainment to Pigeon Forge. While her dinner show at Dolly Parton's Stampede is a fan-favorite year-round, Christmas at Dolly Parton's Stampede is truly something captivating! From twinkling lights to magnificent show horses and the amazing live nativity scene, this is a holiday show for the books. Ready to make forever holiday memories with your family?
Welcome to a Smoky Mountain Fantasyland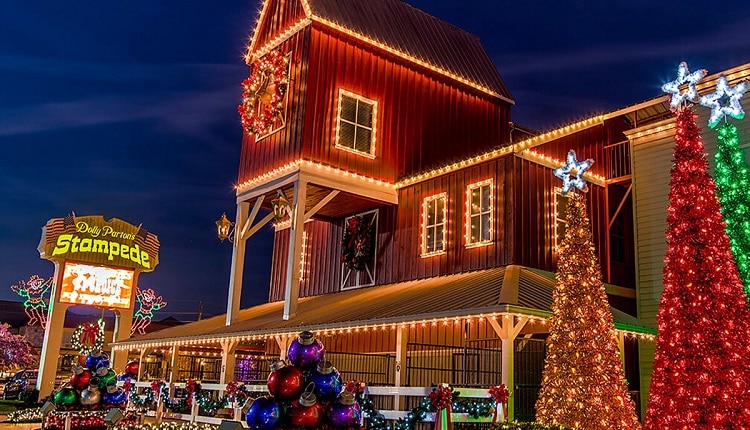 Each November, the 35,000-square-foot Stampede arena is magically transformed into a fantasyland with evergreens, poinsettias, old-fashioned holiday costumes and twinkling lights. Guests will instantly feel as if they are experiencing the natural beauty of Christmas from the foothills surrounding the Great Smoky Mountains, while looking into the clear skies above Bethlehem on the night of Jesus' birth.
Watch a battle between the North and South pole
Everyone loves some friendly competition, right? Christmas at Dolly Parton's Stampede features a playful twist with a friendly rivalry between elves in the North and South! 32 magnificent horses will race one another as audience members cheer their respective sides of the North Pole and South Pole to victory. Both sides win at the end of the day, as musical productions of Christmas classics will dazzle the audience. Even Santa makes an appearance, arriving in his sleigh and turning the fantasyland into a Winter Wonderland complete with snowfall.
See spectacular live nativity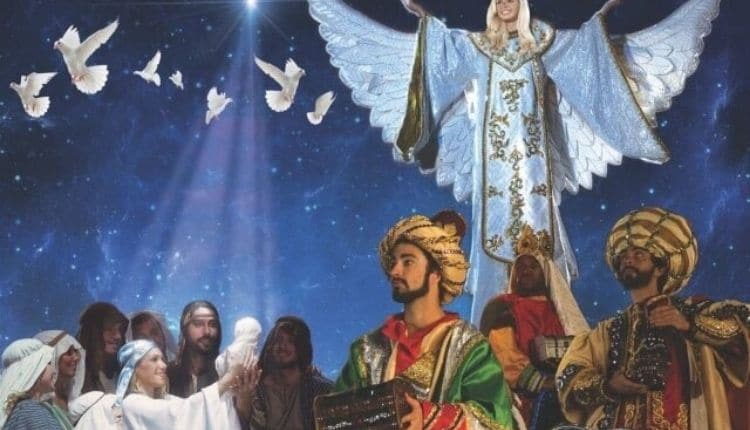 The true meaning of the season will come alive right before your eyes! You'll marvel at the live nativity, a portrayal that is both dramatic and spectacular. Three kings arrive atop real camels while shepherds guide their flock, all reminding you of the spirit of the season.
Feast on a delicious 4-course meal
We hope you come hungry for the 4-course dinner feast, because it is fit for a king! Your plates and tummies will be full after a delicious meal that includes a whole rotisserie chicken, hickory-smoked barbecue pork loin, herb-basted potato, buttery corn on the cob, creamy vegetable soup, and a homemade biscuit. Then, top it all off with a sweet treat – an apple turnover. TIP: Dunk your biscuit in the soup for maximum enjoyment!
Get tickets to Christmas at Dolly Parton's Stampede!
The holidays are the most special time of year for families, and we hope you make Dolly Parton's Stampede part of your annual family tradition. Get your tickets and see why Christmas at Dolly Parton's Stampede is America's #1 choice for the holidays!®