Must-try Foods in Pigeon Forge
It's no secret that I love Pigeon Forge, Tennessee — and with good reason. Located at the foot of the Smoky Mountains, Pigeon Forge is the perfect vacation spot for adventure-seekers, families, and foodies like myself!
There is no better way to bring the family together, than with some delicious food. From family-style dinners to hearty breakfasts and everything in between, Pigeon Forge offers Southern hospitality and comfort food.
Here are some of the must-try foods in Pigeon Forge to sample on your next visit.
Old Mill Corn Chowder
The historic Old Mill was built in 1830 and is still running today; needless to say, it is a Pigeon Forge landmark. Visitors can watch flour being ground at the iconic mill, then head over to Old Mill Restaurant to enjoy all of their favorite southern food dishes.
That said, the dish that you'll want to start with – and what keeps diners coming back year after year – is the corn chowder. As I like to say on the blog, "It's Write Your MeeMaw Good"!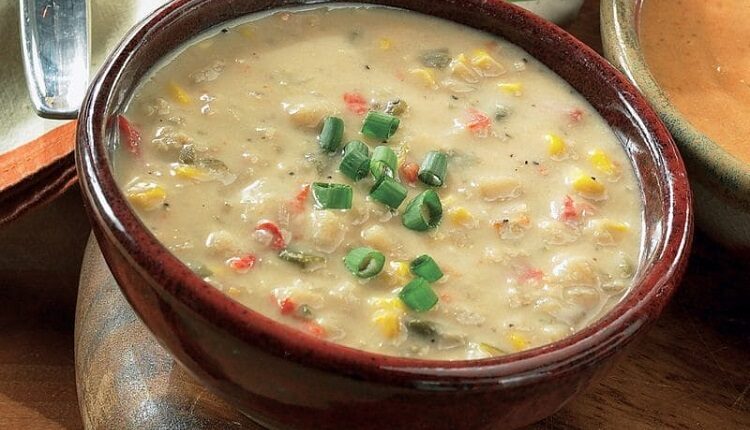 The best part? After you return home from your vacation, you can make Old Mill's corn chowder at home. Here's the recipe.
All the Fried Foods
Y'all — I was taught to cook in the country on the family farm. As such, fried food has a very special place in my heart. It reminds me of my childhood. Luckily for you, Pigeon Forge is chock-full of fantastic fried foods that you must try.
Start your trip off with a stop at Huck Finn's Catfish, famous for both their all-you-can-eat catfish and chicken dinners. Yes, you read that correctly. The best part? They've won the title of "Best Catfish in East Tennessee" multiple times!
There's nothing quite like dinner and a show at the Hatfield and McCoy Dinner Feud. It's a must-visit when in Pigeon Forge. While the show is a great source of entertainment, a fabulous southern dinner comes with it as well.
With heaps of fried chicken and country pulled pork barbecue and sides including smashed taters, creamy coleslaw, creamy vegetable soup and more, you'll clean your plate, without question. It gets two thumbs up from this Kentucky boy!
Pancakes
If you've been to the Smoky Mountains, you know that the pancakes are iconic! From Flapjack's, which has been in business for over 50 years, Reagan's House of Pancakes (classic buttermilk or fruit pancakes… get them with some country ham, y'all), to Smoky's Pancake Cabin (famous for the pineapple upside down pancake) — the pancakes are a'plenty in Pigeon Forge!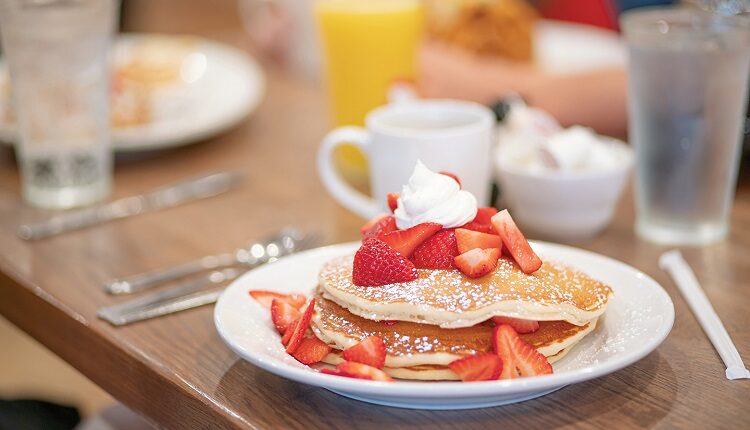 Find even more places to eat pancakes in Pigeon Forge.
Local Sweet Treats
I think the food that I associate most with Pigeon Forge is dessert. Options are seemingly at every corner – which, for a foodie like me, is heaven on earth.
Ice cream fanatic? Look no further than the Old Mill Creamery, which is famous for making ice cream the old fashion way. It's fabulous.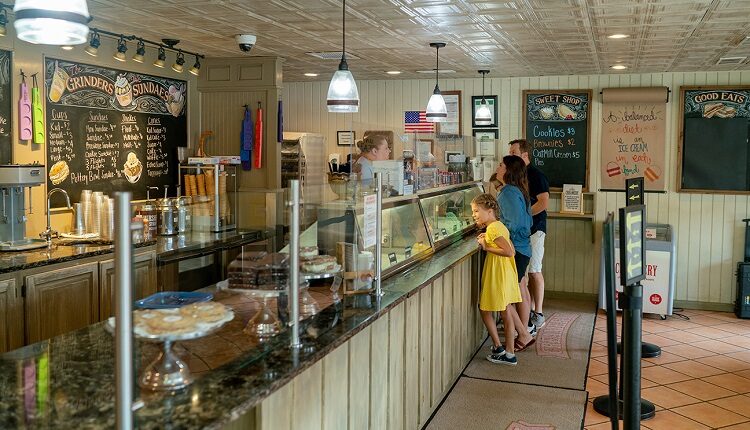 Looking for a shop that has a flavor for everyone? Buzzed Bull Creamery is a newer ice cream shop in Pigeon Forge with over 30 flavors to choose from. The ice cream and milkshakes are hand-crafted using liquid nitrogen, making it almost as much fun to watch as it is to eat!
Lastly, The Fudgery needs no introduction; just by typing the name I can taste (and smell!) the peanut butter fudge.
These are just a few of the must-try foods in Pigeon Forge to start with when planning your culinary adventure. From some of the best Southern food dishes to tasty, sweet treats, Pigeon Forge restaurants are ready to welcome to your family 'round the table. Come ready for adventure and with a large appetite — you'll leave satiated in more ways than one.
About the Author: JC is a consultant by day and a content creator by night. On his blog, JCP Eats, he likes to share glimpses into his kitchen and his life in the south.