New Things To Do This Summer in Pigeon Forge
As always, the fun never stops in Pigeon Forge. And this summer will be no exception as Pigeon Forge celebrates 60 years as the top family-friendly vacation destination in the Great Smoky Mountains! The city is continuously adding exciting entertainment options for vacationers to enjoy, so join us this summer with a lineup of new attractions to mark the occasion.
New Attractions Open in Pigeon Forge
See new temporary exhibits at Alcatraz East Crime Museum
Get a behind-the-scenes look at crime history in America at the Alcatraz East Crime Museum in Pigeon Forge. In addition to its famous permanent artifacts, interactive displays and educational exhibits such as a simulated shooting range and safe cracking, the museum is currently featuring two temporary exhibits.
Alcatraz East teamed up with the Tennessee Bureau of Investigation to take a look at some of the Bureau's most famous cases and learn more about what their agents and forensic examiners do to keep citizens throughout the state safe. Another temporary exhibit, From Car to Incarceration – Ted Bundy's Final Arrest, looks at Ted Bundy's final crime, arrest, trial and death. Both exhibits will be on display throughout the year.
Become an axe throwing aficionado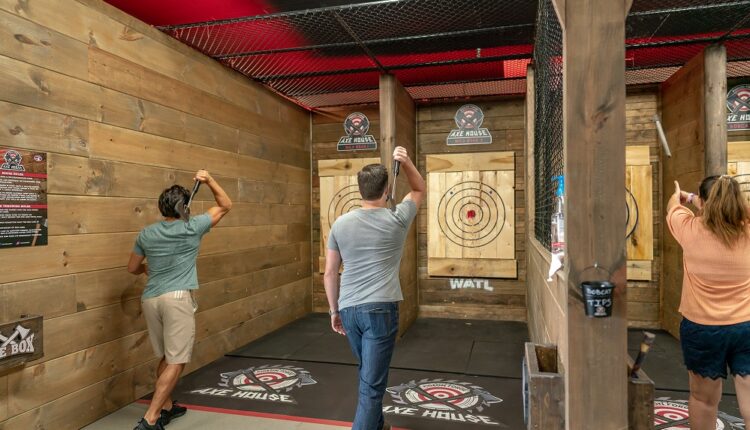 The exciting sport of axe throwing is taking over Pigeon Forge. Not just one, but two new axe throwing attractions can now be found in the heart of the Smoky Mountains. The Pigeon Forge Axe House offers the ultimate adventure for families looking to step outside their comfort zone. Learn to throw like a pro then chow down at Pizza at the Cove which offers pizza, wings, appetizers, desserts and ice-cold beer on draft. Home to Pigeon Forge's first coal-fired pizza oven, Country Roads Axe Co serves up the excitement of axe throwing along with its delicious West by God CoalFired Pizza. Hurl axes, dine on tasty pizza and enjoy your drink of choice from the full-service bar.
Ride the new CoasterKarts at Rowdy Bear Ridge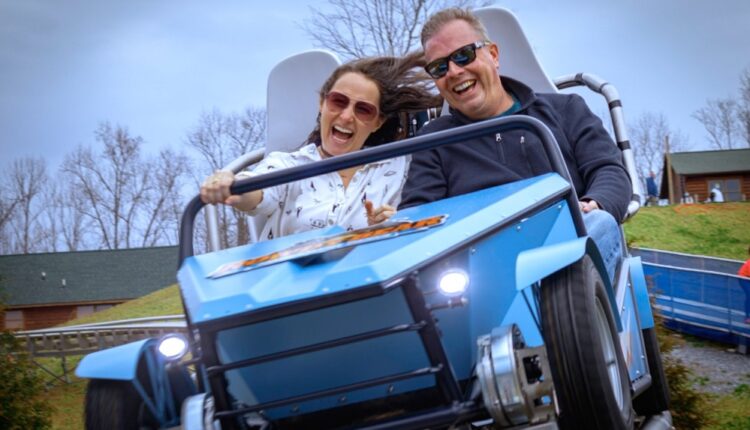 Rowdy Bear Ridge in Pigeon Forge, a one-of-a-kind tubing destination has turned into an exciting adventure park with even more fun new experiences for visitors this year! The all-new CoasterKart attraction is an interactive slide that lets you control your own speed. The 2-passenger vehicles allow two family members to race around the track together, making it fun for the whole family.
Smile for this all-new photo studio experience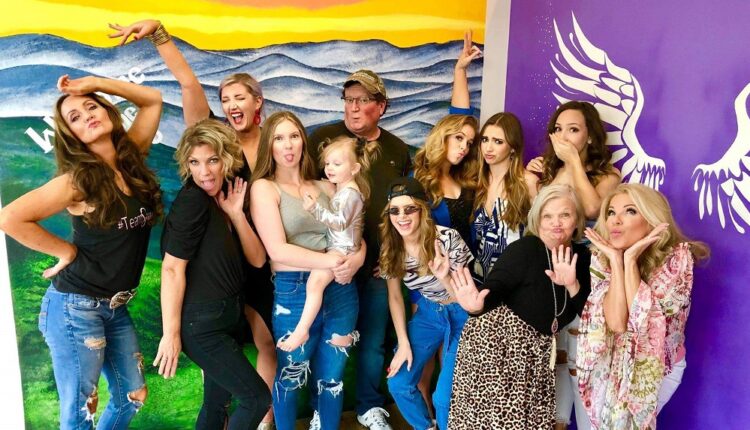 Bring a friend with you or the whole family to try this fun, self-guided photo studio experience at the new Selfie Hangout in Pigeon Forge. All the work to make your photos insta-worthy has been done for you. Choose from a variety of backdrops and scenes for the most amazing selfie photos!
New Attractions Opening Soon in Pigeon Forge
Soar above the clouds at The Island's new flying theater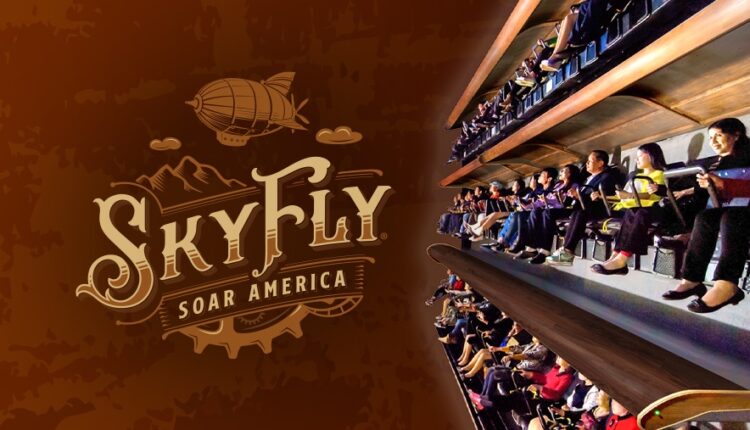 SkyFly: Soar America is a fun new family attraction opening at The Island in Pigeon Forge. The flying theater offers a fully immersive experience where guests soar over some of the most iconic locations in the United States. Experience sights, sounds and smells like never before and experience the beauty of America in a unique and unforgettable way during this one-of-a-kind adventure!
Be a kid again at the new toy-themed mini-golf course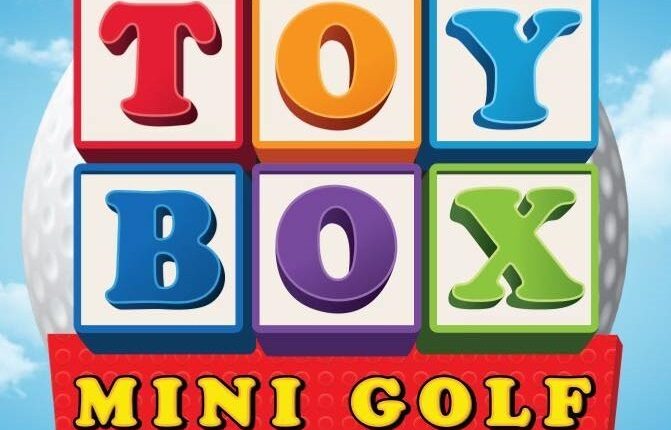 Let your inner child run free at the world's first toy-themed mini-golf course in Pigeon Forge, Toy Box Mini Golf. From an 18-hole mini-golf course and challenging laser maze to a toy store and giant toy photo ops perfect for children of all ages, the whole family will enjoy mega fun at this amazing toy wonderland! This fun new experience opens May 24th, so start planning your visit today!
Take flight across America on the new FlyRide at Beyond the Lens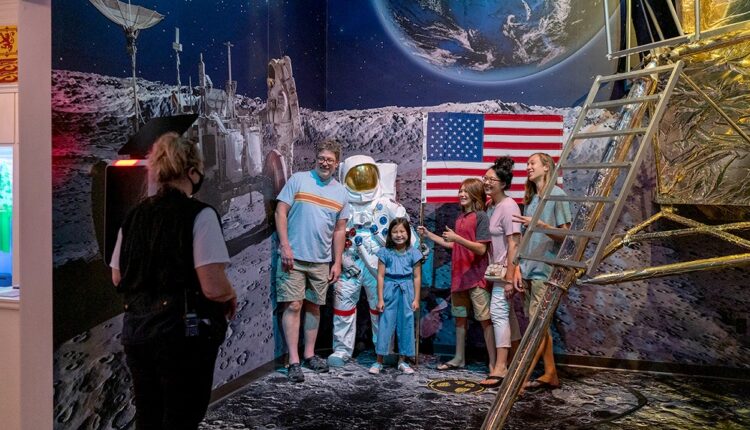 Beyond the Lens takes families on a fun adventure to explore pop culture with interactive games, amazing photo opportunities and intriguing exhibits. Search for Bigfoot. Jump in the Alien Egg Pit while Mama Alien is away. Try your hand at virtual reality video games or use your problem-solving skills in the escape room. An all-new experience coming this summer to Beyond the Lens is the FlyRide that takes you soaring above 22 national landmarks. Feel the wind and mist in seats that dip, turn and soar!
New attractions and things to do at Mountain Mile
Mountain Mile & Tower Shops, a retail, dining and family entertainment complex in Pigeon Forge continues to add its already impressive collection of rides, restaurants and shops. Explore new shops such as REI, BAAK Boutique and Royal Bee. Sample wines from Currahee Vineyard & Winery.
The Listening Room, one of Nashville's most iconic music and dining experiences, is opening a second location in Pigeon Forge at Mountain Mile & Tower Shops this summer. Mountain Mile Adventures will also be opening soon with daily rentals of Polaris Slingshots.
Enjoy the great outdoors at the new Camp Margaritaville RV Resort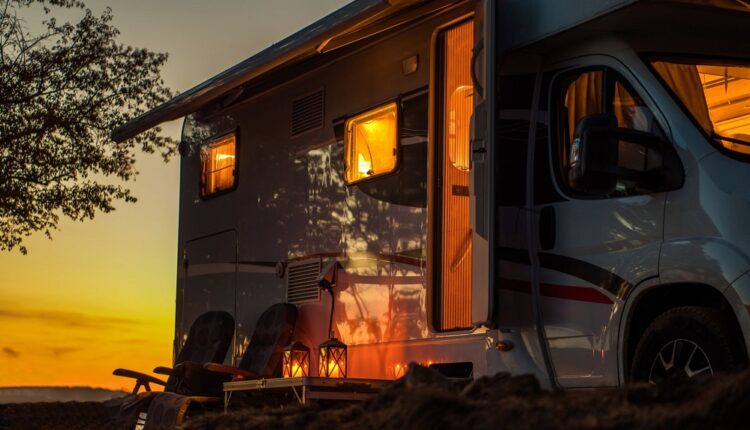 You're in for a treat when you book a stay at the Camp Margaritaville RV Resort. Find all the amenities and services you need for a fun and memorable camping trip with the family. Reservations open June 10th with a variety of RV sites to choose from. Located just three-miles from The Island in Pigeon Forge, Camp Margaritaville features an expansive pool recreation area with a double-loop water slide, full-service bar near the pool, breakfast restaurant, camp store and gathering area. Make the most out of your downtime with a stay at this fun new RV resort!
With so many new things to do this summer in Pigeon Forge, it's time to get packing for that vacation!!
You May Also Like:
New Restaurants in Pigeon Forge with Even More Great Food Options