Perfect Spots for Christmas Card Photos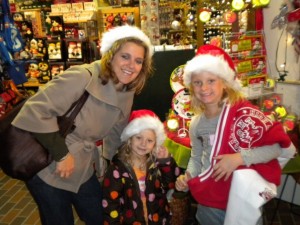 This mom loves a good family photo. It brings me such happiness to see my crew all together with smiles on their faces. I usually have great ideas and great plans for the perfect picture and even have it planned out as to where the picture will hang. However, we all know that as the kids get older, it can sometimes get difficult to get everyone to cooperate. With the holiday season upon us, it is time to make those Christmas cards to send out to family and friends and a good family photo or a good picture of our little divas together is a must. Pictures from our visits to Pigeon Forge are a perfect go to for this project!
Here are some great places for photos in Pigeon Forge:
Holiday Themed Pictures:
With Winterfest in full force, lights and décor adorn the city. There are so many options for great places to take holiday themed photos.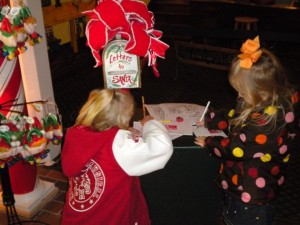 The Island, Dollywood, and Old Mill Square are sure bet landmarks in the city that will be decked out for the season and offer some beautiful photo backdrops. You can also find great seasonal themed spots at Patriot Park as well as The Incredible Christmas Place.
Funny Pictures:
If you are looking for a little humor to be captured in your photo, Hatfield and McCoy Dinner Show has some humorous country, mountain themed photo ops outside. Wonderworks is another fun place as it is such a unique building. You can always capture the fun as your family enjoys attractions like miniature golf or go-karts.
Nature/Outdoor Pictures:
For me, the natural beauty of the season is the best. The Great Smoky Mountains National Park exudes a different beauty each season of the year. While winter may seem dull or dreary, the gorgeous backdrops that the Smoky Mountains offer will light up any picture. Also, the Little Pigeon River offers a great path through the city with many different photo options. I think capturing a good picture in front of one of the many cabins in Pigeon Forge would be a good choice too.
Don't let making those Christmas cards be a difficult task this year. Go out and capture a memorable photo in Pigeon Forge!!