Shopping in Pigeon Forge on Black Friday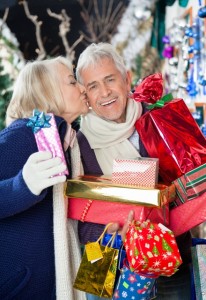 With more than 300 stores and outlets it's easy to see why the day after Thanksgiving, Black Friday, is one of the most popular times of the year to visit Pigeon Forge. This year Black Friday is November 29.
Clothing stores, home decorating stores, candy shops, jewelry stores, shoe stores, purse stores and everything in between is available. Many stores and outlet malls will open early and even extend their hours of operation on Black Friday because of the heavy interest from shoppers.
Perhaps the best part about shopping in Pigeon Forge on Black Friday is the amount of savings you get. Deals, deals and more deals abound at almost every stop of your shopping trip.
It's always good to plan ahead when you're going to be in town on one of the busiest days of the year. Traffic is often heavy on Black Friday so you'll want to make sure that you and your shopping companions have a route in mind to visit the stores you want in a timely fashion. Make a list and check things off throughout the day.
If you haven't made plans for Black Friday yet, go ahead and plan on coming to Pigeon Forge. We promise you'll be happy that you did!