Smoky Mountain Fall Color Report – September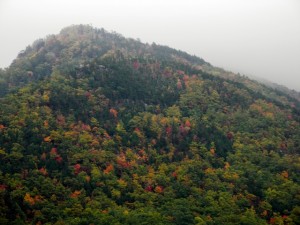 The fall season has officially begun and it's pretty obvious in the higher elevations of the Smokies.
The color-changing leaves that come with autumn have started their transformation high up in the mountains that surround Pigeon Forge. US Highway 441, which runs through Newfound Gap and connects to Clingmans Dome Road, is the best route right now for sight-seers wishing to catch an early glimpse of the beautiful natural color display.
Currently, the most evident color change can be seen in the lighter colored leaves of birch and beech trees near the peaks of the Great Smoky Mountains National Park. A little bit further down you might see walnut, sourwood and dogwood trees beginning to turn.
We're still at least a week or more away from the traditional "peak coloration" for trees that are above 4,000 feet in elevation. Colors at lower elevations likely won't reach their peak until late October or even November.
If you haven't made plans to check out this beautiful transformation of nature yet, be sure and mark it down on your calendars!