Spring Hiking in Pigeon Forge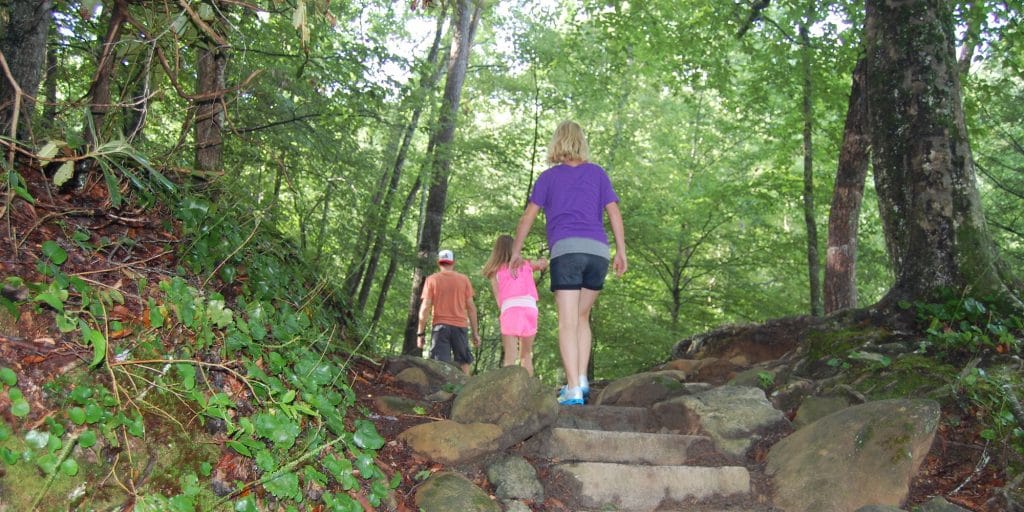 There is no better way to explore and see all the beauty that nature has to offer than to do it on foot and see it up close and personal! The Great Smoky Mountains National Park has over 800 hiking trails that cover all skill levels from kids to master hikers. Spring is the perfect time of year for hiking and exploring as the wildflowers are beginning to pop out and wildlife is beginning to emerge from the cold winter hibernation.
Before you set off on your adventure, make sure your family is prepared for your hike.  Proper hiking shoes are a must, and you may also want to carry along a backpack with a jacket, some water, and snacks depending on how long you plan to be out. If you are new to hiking, pace yourself. The change in elevation and the uneven terrain can be a challenge.
Some great trails to do with kids:
If you have small kids, there is a trail near the Sugarlands Visitors Center that is easy to negotiate. You will discover a fun bridge along the water and a stream with plenty of big rocks to climb on and even a little waterfall at the end.
There is also Porter's Creek Trail. This is one of the most family-friendly trails in the park.  It is 2 miles round trip. Along the route, you will get a glimpse of life in the pioneer days with an old farmstead, a cabin that was used for an overnight shelter, and once you reach the end of the hike, you will discover Fern Branch Falls. Make sure to take your camera as there will be plenty of picture taking opportunities along the way!
Kephart Prong Trails- This trail is 4 miles roundtrip. It is considered moderate difficulty.  This area dates back to the logging era and was a heavily logged area before becoming the part of the Great Smoky Mountains National Park. You will see remnants of an old fish hatchery, walk over several log bridges, and even see pieces of the campsite used by the Civilian Conservation Corps back in the early 1930's.
Laurel Falls– It is 2.6 miles round trip and considered easy to moderate in difficulty.  The trail is paved but still uneven in spots. Laurel Falls is 80 foot high and one of the most popular sites in the park. There is an upper and lower section with a walkway that crosses over the stream. This one is definitely a Christmas card photo front runner!!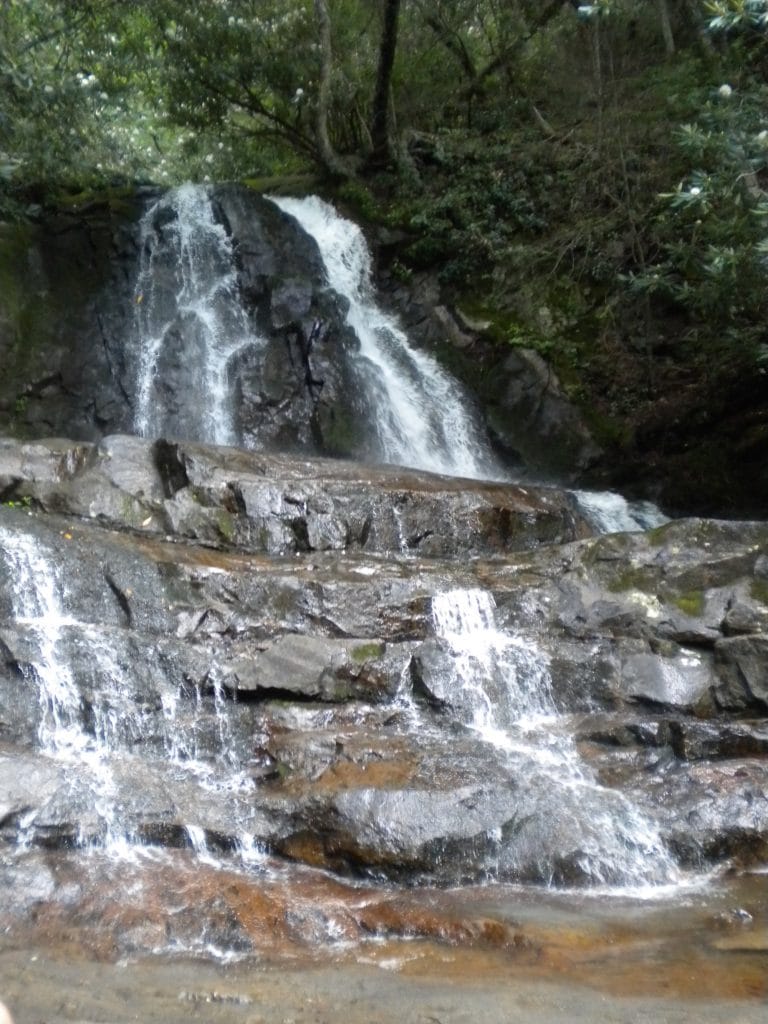 Some of the most popular trails in the park:
Get those hiking boots and backpacks ready and do some hiking in the Great Smoky Mountains National Park this Spring to see nature's beauty up close and personal!!
We love seeing Pigeon Forge through your lens. Make sure to connect with us on Facebook, Twitter & Instagram. Don't forget to tag your photos with #mypigeonforge for the chance to be featured on our website.