Top 10 Group Activities in Pigeon Forge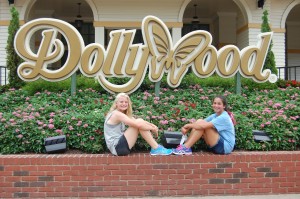 We recently made a long, but entertaining road trip to Pigeon Forge with 4 youth softball teams from Texas for a little work, a little play, and a whole lot of memories. Our teams played in the SEAA World Series softball tournament that was held at Wear Farm City Park on July 20-27. Rainy weather played a little havoc on our softball play throughout the week but definitely not on our fun time!! Our families spread out across the town to have fun and made lots of great memories together.
The top ten group activities from our week were:
With such a wide array of activities in Pigeon Forge, any group is sure to have a great time just like our families did!!