Best Group Activities in Pigeon Forge
There are plenty of fun group activities in Pigeon Forge and plenty of space to accommodate groups of any size. From award-winning shows and thrilling attractions to outdoor adventures and extensive group dining and lodging options, make your group trip a memorable one when you choose Pigeon Forge as your vacation destination.
Use this list of the best group activities in Pigeon Forge to start planning your next trip.
Recognized as one of the world's best theme parks, Dollywood features one-of-a-kind rides, award-winning entertainment and several of the South's largest festivals.
Make plans to see the newest addition to Dollywood, Wildwood Grove, a new land that allows families to explore, imagine and play together. Wildwood Grove features 11 thrilling experiences for guests, including six new ride attractions, outdoor and indoor areas for play, as well as the 55 ft. tall Wildwood Tree which glows each evening in a kaleidoscope of color.
During the summer months when you're trying to beat the heat, head over to Dollywood's Splash Country for a little water fun. The park has pools, slides, playgrounds and a lazy river that are sure to keep your group entertained for the day.
TIP: From church and school groups to groups of family and friends, for every 15 paid admissions, you get one free admission when you book at least two weeks in advance.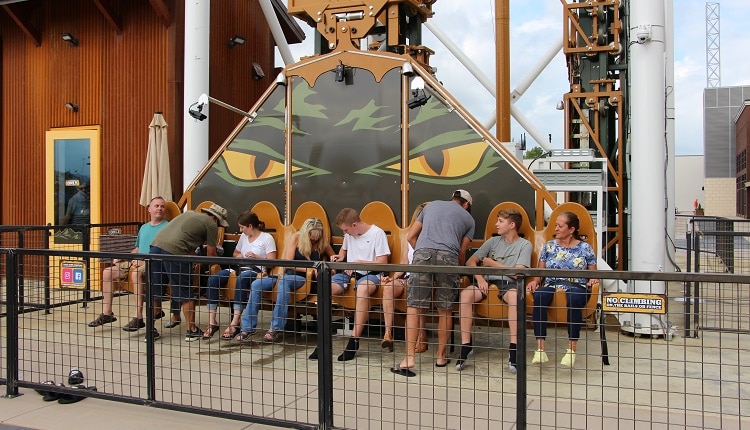 Mountain Monster is an amusement area within the Mountain Mile entertainment complex, which features over 1 million square feet of restaurant, retail and entertainment space. The Mountain Monster amusement area is home to three rides that are sure to get your adrenaline pumping.
Dive off a platform from 175 feet up in the air and swing at speeds of up to 65 miles per hour on the Mountain Monster ride. Take a slow ride up 190 feet in the air on the Mountain Fall ride for spectacular view of the Smokies, before dropping at speeds of up to 52 miles per hour. Then get launched into the air at 140 feet as if you were being shot out of a cannon on the Monster Launch, with an option to be flipped at the top…and flips are fun, so just go for it!
For those that prefer to keep their feet on the ground, check out the shops, delicious food and craft cocktails in the Tower Shops at Mountain Mile.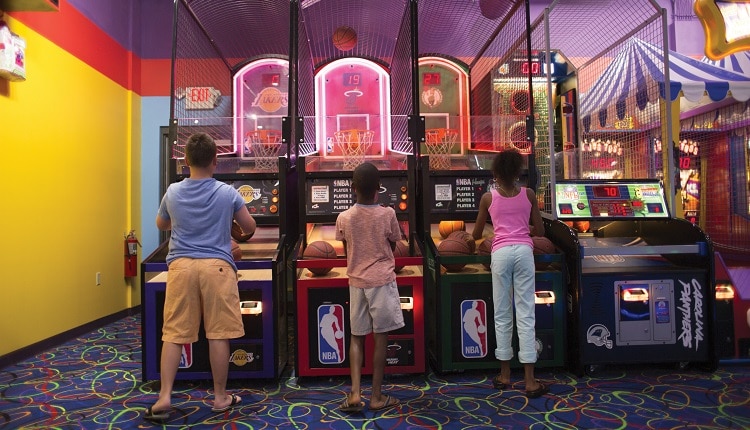 The Island in Pigeon Forge is a retail, dining and entertainment destination that offers an abundance of things for groups to do in Pigeon Forge.
From bungy jumping in the Thunderdome, to winding through the maze at Island Mirror Maze or having a little gaming fun at the 7D Dark Ride Adventure, there's never a dull moment.
For those that just want to relax, take in the spectacular, panoramic views of the Great Smoky Mountains from atop the Great Smoky Mountain Wheel or hang out in the rocking chairs listening to live music and watching the Island Fountains. The Island is #1 in group fun.
TIP: The Island has a wide variety of offerings for groups of all sizes and ages including convenient bus parking, group discounts and customized experiences.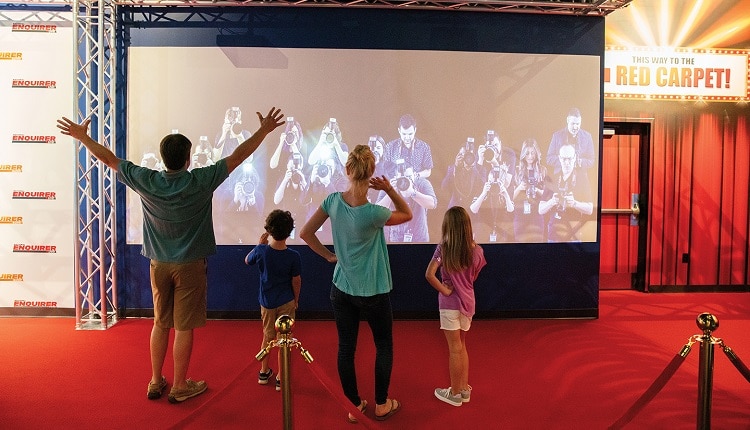 If you're looking for fun and entertainment with a lot of photo opportunities, you'll find it at Beyond the Lens!
This immersive and interactive family attraction features over 150 exhibits highlighting pop culture and trending topics. Guests can experience what it's like to walk the red carpet at a Hollywood movie premier, cast their handprints in virtual concrete on the Walk of Fame, and go behind the scenes with some of the world's most iconic celebrities throughout pop culture.
Digital and social media drive the self-guided experience with dozens of selfie staging areas and a free smartphone app that brings the galleries to life.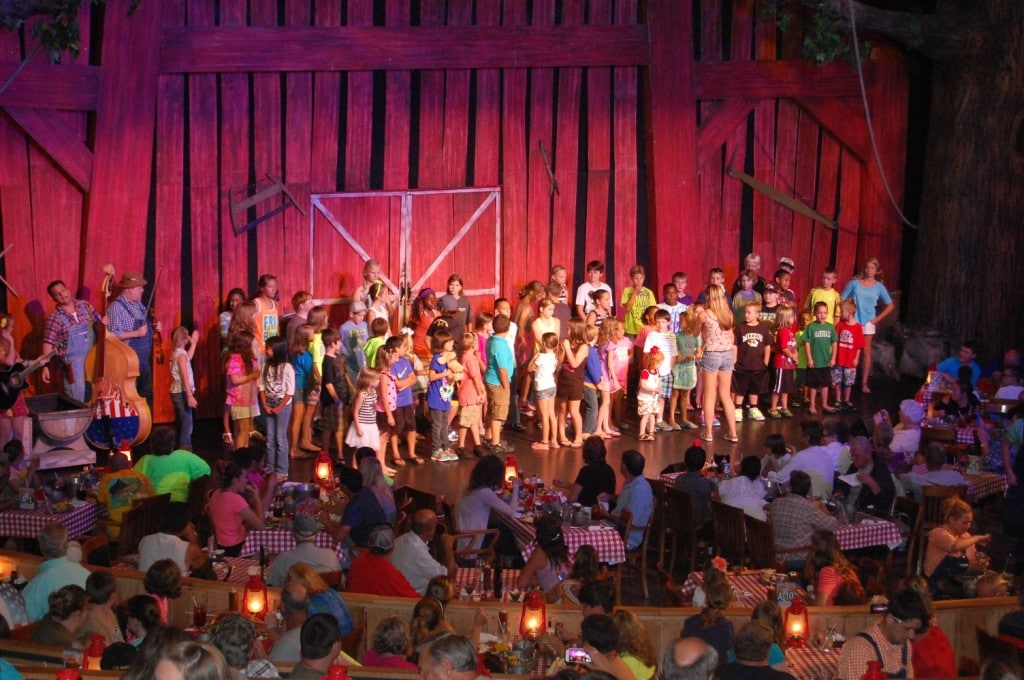 Get ready for some Feudin' Feastin' Family Fun at The Hatfield & McCoy Dinner Show! Help the Hatfield's and McCoy's try to settle their differences mountain-style. The whole group will delight in the singing and dancing, mighty feats of strength, jaw dropping stunts and side-splitting comedy. There's something here for everybody!
And come hungry! Granny's cookin' up a heap of fried chicken and country pulled pork shoulder barbecue with sides of smashed taters, creamy cole slaw, buttery corn on the cob, rolls, creamy vegetable soup and Granny's special dessert.
TIP: Hatfield & McCoy Dinner Feud offers great rates for groups of all sizes. Make sure to arrive with your group early to check out the barnyard critters outside and to be personally escorted into the excitement!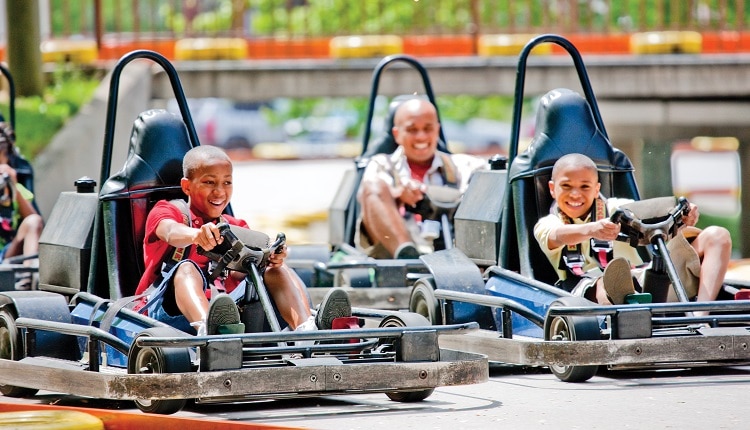 From racing on the three-story go-kart track to enjoying blaster boats, bumper cars, kids country, high flying thrill rides, miniature golf, Fat Daddy's Arcade and more, The Track Family Fun Parks are the place for families, sports groups, corporate team building events, convention groups, school field trips and youth groups of all sizes!
TIP: For the best deals with groups of 20 people or more, take advantage of The Track's 500 Point Cards, which offer a whopping 40% discount! Be sure to schedule your visit at least three days in advance.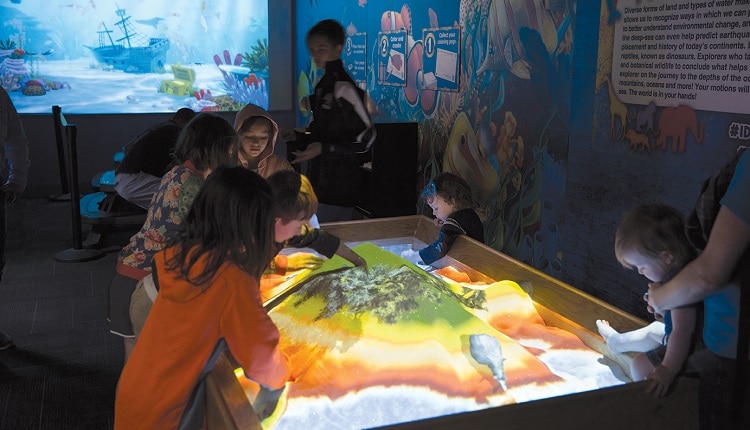 Looking for something unique, challenging and educational? WonderWorks, a science focused indoor amusement park, combines all three into one. With over 100 hands-on exhibits, you'll find something for everyone.
Feel the power of 71-mph, hurricane-force winds at The Hurricane Shack, make huge, life-sized bubbles at The Bubble Lab, get the NASA treatment and experience zero gravity at The Astronaut Training Gyro or nail it by lying on the death-defying Bed of Nails.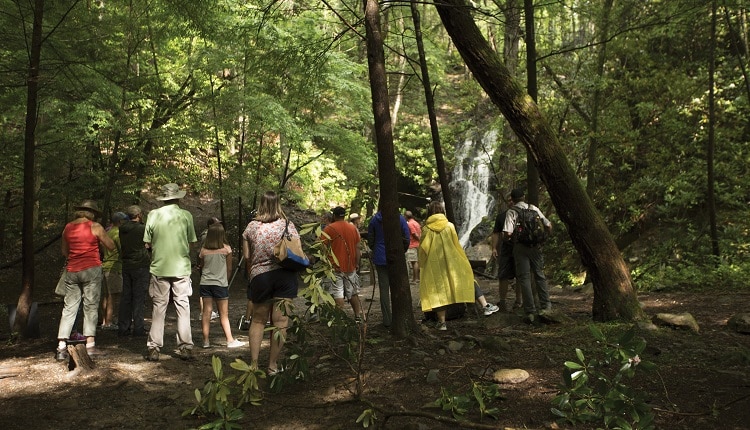 Great Smoky Mountains National Park is world renowned for its natural beauty, the quality of its historic Southern Appalachian culture and diversity of plant and animal life. Sugarlands Visitor Center is the primary point of information for visitors coming to the national park.
There are a number of historic sites and landmarks throughout the park, including Cades Cove, where visitors can explore the scenic beauty of the mountains, have a picnic and catch glimpses of some of the wildlife that call the park home. Another popular spot is Clingmans Dome, the highest point in Great Smoky Mountains National Park.
TIP: Fall is a great time to visit Smoky Mountains National Park. The magnificent fall colors can start as early as mid-September.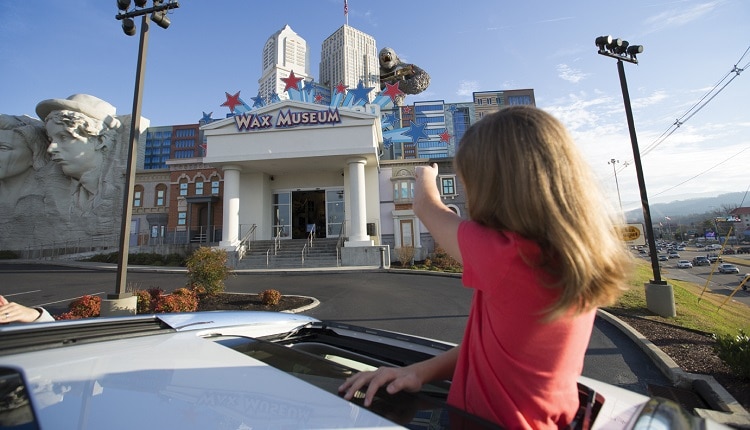 Enormous fun awaits you below the Great Ape of Pigeon Forge! But, the 40,000-pound primate isn't the only star you'll see at the world-famous Hollywood Wax Museum.
Take "selfies" with some of Hollywood's hottest celebrities, and learn about their pets, pet peeves, and accomplishments. Movie buffs, pop culture lovers, and everyone who wants to step into the spotlight with the stars will enjoy the fun and artistry.
TIP: Hollywood Wax Museum offers flexible and easy booking for groups with HUGE discounts at BookPigeonForgeWax.com.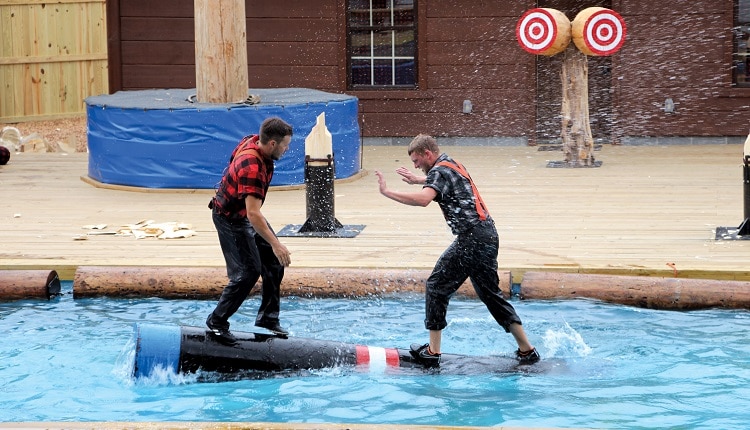 Groups of all sizes will enjoy watching this lumberjack competition where the two biggest, baddest logging families in the Smokies square off in a face to face battle to prove the best of the best. Watch exciting lumberjack events like chopping, sawing, speed climbing and log rolling.
The adventure continues at our Lumberjack Adventure Park where guests can test their skills at 28 different obstacles including log rolling and speed climbing. Defy gravity on The Flying Ox, a mixture of a roller coaster and zipline action. Then jump from the 80-foot high Timber Towers for a real thrill.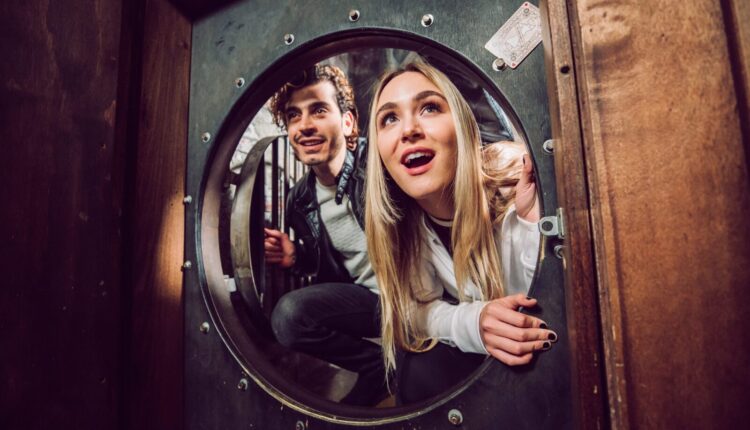 The Escape Game in Pigeon Forge is the perfect place to let your group learn and grow together, all while having a blast! These immersive escape room games allow your group to take on an adventure where they must communicate, solve problems and work as a team. With only 60 minutes to escape a room or complete a mission, this group activity creates a bonding experience like no other.
Is your team remote or partially remote? In addition to in-person experiences, The Escape Game in Pigeon Forge also offers virtual team building activities, making it easy and cost-effective to bring the entire group together for a great shared experience.
With such a wide array of group activities in Pigeon Forge, you're sure to have a memorable group vacation!