Holiday Shopping PF Winterfest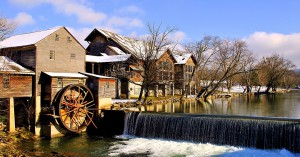 This time of year gets so busy with all of the hustle and bustle of Christmas shopping. Trying to find the perfect gift for everyone on our list is not always easy and causes lots of stress in our house. I want each gift to be meaningful as well as unique. Pigeon Forge has us covered once again!! There are so many shops that carry gifts that are perfect for our needs.
Old Mill Square has some great shops like Pigeon River Pottery. Each pottery piece is handmade in the store and is definitely a unique Smoky Mountain treasure. It is a perfect stop for those art lovers on our list. The Farmhouse Kitchen carries some unique Old Mill food products like dips and soup mixes and mountains jams and jellies.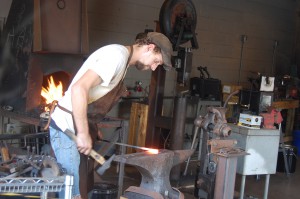 They have the cooks and bakers in our family covered. Iron Mountain Metal Craft is a blacksmith shop that also provides treasures that are made right on site. Their handmade knives are great for those hard to please men we have to buy for!
The Island is another good stop.  They have a variety of retailers ranging from unique candy stores, to puzzle shops, and boutique clothing stores. I know the kids on our list will love something from Puzzled or maybe even an old time treasure from Emery's 5 & 10. The fashion divas will be thrilled with a gift from The Boutique or a personalized item from The Monogram Boutique. The Pepper Palace is the "one stop shop" for everything spicy. What a perfect place to grab a gift for those "heat" lovers in our family!!
The Incredible Christmas Place is a fun place not only during this time of year but year round!! Their personalized ornaments are great gifts and they carry all the popular collectibles which helps us cross off all the collectors on our list. I love that my girls can visit Santa while we are shopping and finalize their lists too!!
Make your loved ones happy this year with a piece of the Smoky Mountains and Pigeon Forge this Christmas!!