Best Restaurants for Southern Comfort Foods in Pigeon Forge
Pigeon Forge is known not only for its world-class shows, fun family attractions and endless outdoor adventures, it's also one of the best places around to find all your favorite Southern comfort foods. From slow-cooked mouthwatering barbecue to crispy Southern fried chicken to short stacks of extra fluffy flapjacks and more, you'll find an endless array of savory eats served at these comfort food restaurants in Pigeon Forge.
Mac n' Cheese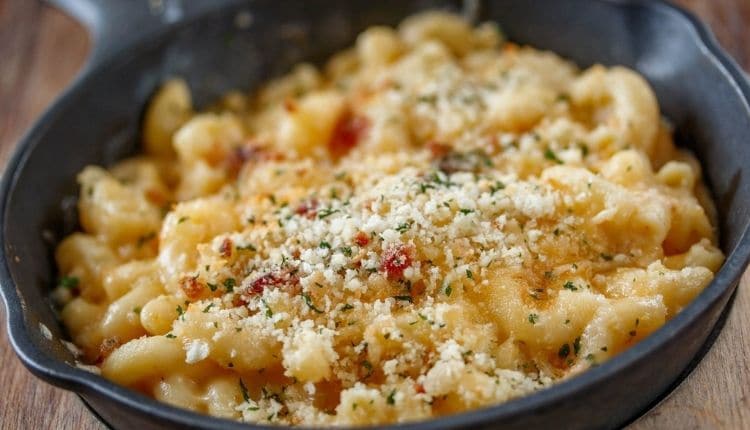 Puckett's Pigeon Forge serves up delicious Southern staples along with live, local musical acts. Kick off your meal with appetizers like fried green tomatoes, fried green beans or barbecue pimento-cheese bites. You can't go wrong with classics like meat-and-three combos or their slow-smoked BBQ. No matter which entrée you choose, you'll want to pair it with a side of Puckett's most popular dish, the Piggy Mac. Served in a piping hot iron skillet, you're sure to enjoy the blend of creamy macaroni, white cheddar cheese and cherry wood-smoked pulled pork, all topped with biscuit crumbs.
Fried Green Tomatoes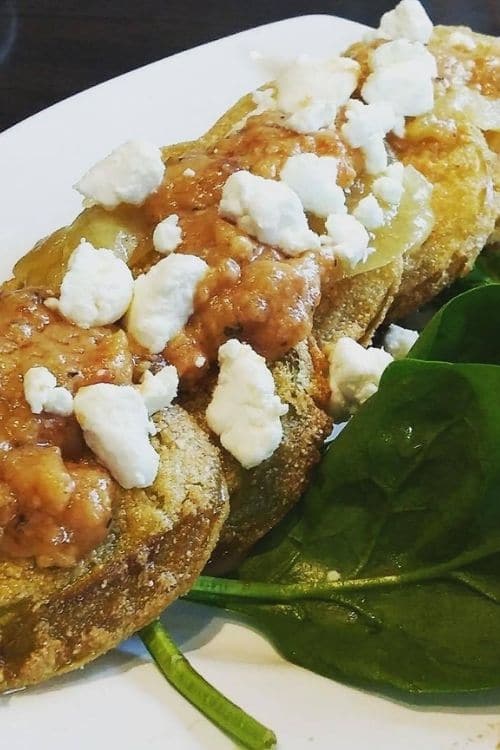 If you're looking for the perfect starter dish, look no further than a crispy order of fried green tomatoes. The Local Goat cooks them with a twist, adding goat cheese, bacon jam and carmelized onions. This is one appetizer everyone at your table will be pleased with. Everything from Local Goat is made from scratch daily, including their bread. Local Goat is also known for their gourmet burgers covered with fresh and delicious toppings that will comfort your stomach and soul. Make sure to leave room for dessert, too! They are open for lunch and dinner and have reservations available through their website.
Pottery House Cafe also serves fried green tomatoes. In their version, they use The Old Mill's fried green tomato breading and pair it with a side of their original Old Mill's avocado ranch dressing.
Buttermilk Biscuits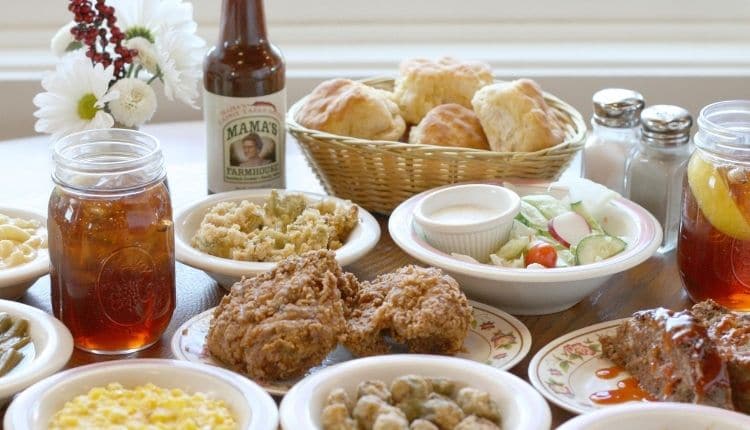 For a different approach to all-you-can-eat restaurants, Mama's Farmhouse offers their delicious country cooking family style for breakfast, lunch and dinner. Get a taste of everything on the menu and keep your favorite dishes coming. A must-try at Mama's Farmhouse is the award-winning buttermilk biscuits! Top them with chocolate gravy, sausage gravy or one of their homemade fruit butters for breakfast. For lunch and dinner, each meal starts off with homemade biscuits and your choice of veggie or chicken noodle soup. Then choose two entrees for lunch or three for dinner with options ranging from crispy fried chicken to the mother of all comfort foods, meatloaf topped with a sweet glaze.
You will also want to plan a visit to Frizzle Chicken Farmhouse Cafe to try their famous biscuits with gravy, all while being entertained by over 100 animatronic chickens.
Meatloaf
For comfort foods served in an upscale atmosphere, Bullfish Grill is a great option for lunch, dinner or Sunday brunch. The cozy lighting and large fireplaces make it a favorite restaurant for couples or families looking to enjoy a special meal with loved ones. While their staple entrees include Angus steaks and specialty seafood dishes, a popular comfort food dish that is only available on the lunch menu is the Meatloaf Stack. The meatloaf is covered in wild mushroom gravy on top of white cheddar mashed potatoes, all topped with crispy onion strings. For meat that practically melts in your mouth, this is one comfort food dish you won't regret trying!
Fried Catfish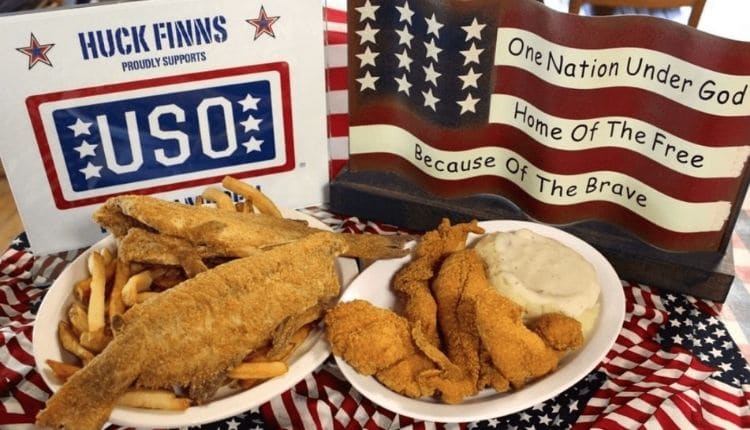 For delectable Southern comfort foods, Huck Finn's Catfish, Chicken, & Steaks in Pigeon Forge is a hands-down favorite of locals and visitors alike. Their signature dishes are all-you-can-eat fried catfish, fried chicken or a combination of the two. The restaurant uses only pond-raised, grain fed Mississippi catfish, so you know you're feasting on the freshest, healthiest catfish possible. These scrumptious dinners are served with all-you-can-eat vittles which include baked white beans and turkey ham, creamy coleslaw made with their secret dressing recipe, homemade mashed taters and gravy and made-from-scratch hushpuppies.
For even more delicious fried catfish dinners, make a stop at JT Hannah's Kitchen.
Barbecue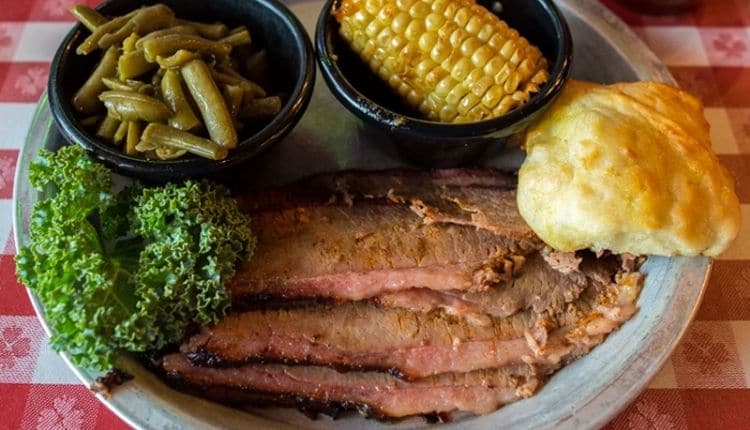 When you visit Pigeon Forge, or anywhere in Tennessee for that matter, indulging in slow-cooked, savory barbecue is a must! Bennett's Pit Bar-B-Que serves moist, tender meals packed with flavor. Choose from pork ribs, chicken, pulled pork or beef briskets, basted in Bennett's own special sauce, then smoked for up to 14 hours. Platters are served with bread and your choice of two sides. Sides include coleslaw, deep fried corn, French fries, green beans, potato salad, spicy mac and cheese or bbq beans.
Other great spots for savory smoked barbecue in Pigeon Forge are Calhoun's and Corky's Ribs & BBQ.
Fried Chicken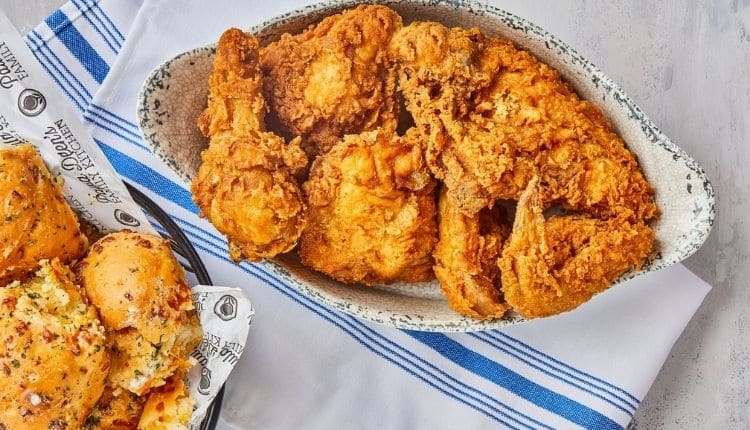 Paula Deen's Family Kitchen features a delicious array of Southern-style entrees, side dishes and desserts. Families can enjoy their favorite comfort foods while watching the stunning water and music performance of The Island Show Fountains. Paula's world-famous Southern fried chicken is specially seasoned, hand-breaded and fried to a crisp and golden finish. Here, food is served family style with your choice of Paula's famous sides such as creamed potatoes, baked mac and cheese, broccoli casserole, fresh candied yams and more. Make sure to leave room for some of Paula Deen's mouth wateringly delicious banana pudding!
Bojangles is another great spot for delicious fried chicken and other scrumptious comfort foods.
Corn Chowder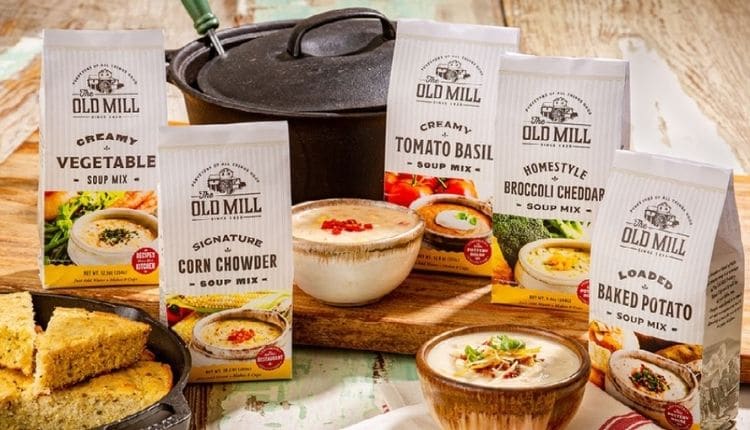 Located adjacent to the historic Old Mill in Pigeon Forge, Old Mill Restaurant offers a true Southern cuisine experience. Try Southern classics like country-fried steak, pot roast and gravy, chicken and dumplings and more. Dinner specialties are served with Old Mill's signature corn chowder – a staple that has been keeping customers coming back for more time and time again. For those that just can't get enough, you can purchase Old Mill's Signature Corn Chowder Soup Mix at the General Store to take home with you. The sweet, just-picked corn flavor is preserved in the mix, just like they make it at the restaurant. Make sure to leave room for dessert, Old Mill's pecan pie is another famous dish made from scratch daily that you're sure to love!
Pancakes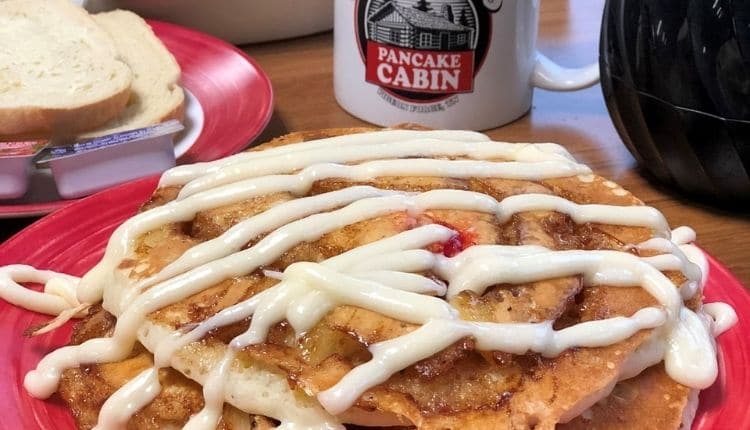 For all your favorite made-from-scratch breakfast items, you'll want to plan a stop at Smoky's Pancake Cabin. From their famous Pineapple Upside Down Pancakes to Lemon Berry and Banana Split, you'll find an extensive selection of delicious pancake options to choose from. They also have just about anything else you might want for breakfast or brunch including omelets, waffles, egg platters, biscuits and gravy and more.
You'll find plenty of other great pancake places up and down the Parkway to try as well such as Flapjack's Pancake Cabin and Smoky Mountain Pancake House.
Gather around the table for all your favorite mouthwatering comfort foods in Pigeon Forge. Check out even more great restaurants in Pigeon Forge to try on your next vacation!
You May Also Like:
8 Brunch Spots in Pigeon Forge to Fuel Your Day on the Parkway
New Restaurants in Pigeon Forge with Even More Great Food Options
Best Places to Eat in Pigeon Forge