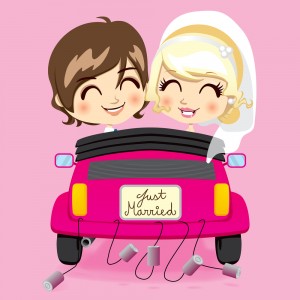 Wedding bells will be ringing for many as the spring and summer season approach. Pigeon Forge is the perfect place to celebrate a honeymoon whether it is for a week or for a couple of days. The beauty of the surrounding nature along with the plentiful realms of entertainment make it a great choice.
There are so many options for lodging….cabins, condos, and hotels.  Each of the options offers a different feel so whether you are looking for the romantic, cozy feel of a cabin; the welcoming, at-home feel of a condo; or the housekeeping and breakfast service of a hotel, you will not have to look far.
I think it would be fun to stay at The Inn at Christmas Place.  Christmas is such a happy season and since the Christmas season never ends there, it would be perfect for that continued wedding bliss/happiness.
One will never have to worry about going hungry while in Pigeon Forge either.  Becoming food connoisseurs and trying to check out all of the different dining options would be fun.  There's Bennett's BBQ, The Old Mill Restaurant, Mama's Farmhouse, Alamo Steakhouse, and Big Daddy's Pizzeria to name a few. View a complete list of restaurants here.
For fun, whether you are wanting to take on new adventures together, relax together, or just plain be tourists together, Pigeon Forge once again has you covered.  For the thrill seekers, there is indoor skydiving at Flyaway, a roll down the hill at the Zorb, or zip lining and roller coasters at Dollywood.  What fun any of those would be.  For those into the relaxing mode, there is taking a nice leisurely stroll down the Little Pigeon River, getting a couple's massage at RiverStone Resort & Spa, or just relaxing at The Comedy Barn or Hatfield and McCoy Dinner Feud for a little humor.  Relaxing and laughing together is a great start for any new marriage. Then for those that want to take on tourist mode, Great Smoky Mountains National Park is a great place to start.  This option could actually occupy several days as there are many trails, waterfalls, and of course, Cade's Cove.  Also, Dolly Parton is a hallmark icon for the area so a festival at Dollywood or dinner at her Dixie Stampede would be great choices.
Beginning a new life together is such an exciting and memorable time and Pigeon Forge is the perfect place to get it started!!