Must See Spots in Pigeon Forge
There is no place quite like Pigeon Forge, TN. It is a family friendly, affordable destination that is surrounded by the gorgeous Smoky Mountains and is visited and revisited by many each year. While the city continues to grow and bring in new things for its visitors, there are things that remain year after year and are loved by all that come. Here are 5 must see spots to check out in Pigeon Forge.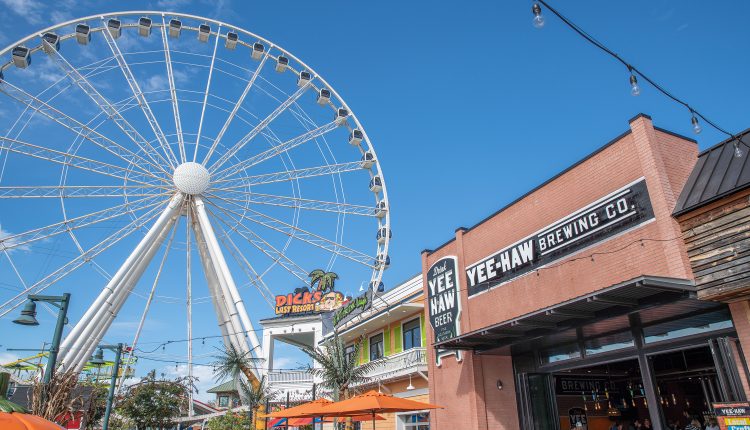 The Island is your one stop spot to eat, play, shop, and stay. The area opened in 2013 with the 200 ft high Great Smoky Mountain Wheel as the main focus but has grown to include 2 hotels, the Island Show Fountains, along with 35+ retail shops, 18 eateries, and 20 attractions to entertain your family. The Island is bordered by the Riverwalk Trail and the beautiful LeConte Event Center.  So much fun and memories to be made all in one location.

Cades Cove is located within Great Smoky Mountains National Park. This historic pioneer area is one of the most visited spots within the park and is definitely worth the drive. Along the 11 mile loop, you will find history dating back to the early 1800's. There are 3 churches, a working gristmill, log cabins, a barn and a great chance of seeing wildlife including white-tail deer, black bears, coyotes and more.  You will also find the hiking trail that leads to Abram's Falls within Cades Cove. Nature and history at its best!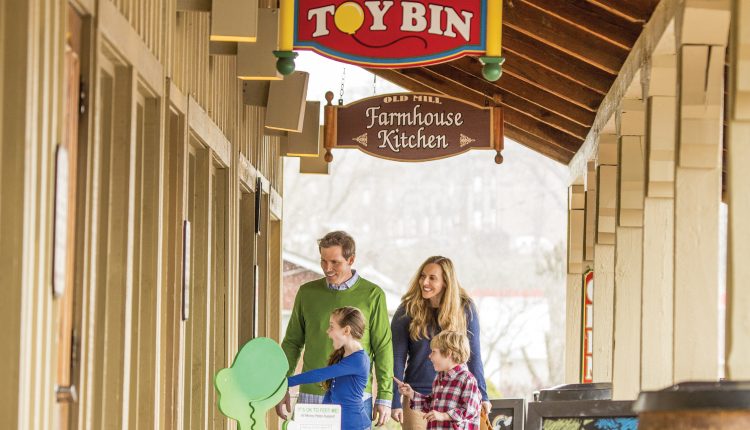 The gristmill was built in 1830 and is powered by the Little Pigeon River. It is still used to grind fresh grains used by the Old Mill restaurant and Pottery House Cafe and Grille as well as sold in the Old Mill General Store. The giant water wheel is one of the most visited spots in Pigeon Forge and frequently seen as a backdrop in photos by many visitors.

It is no secret that Dolly Parton loves Pigeon Forge and Pigeon Forge loves her right back.  This theme park spans 150 acres and wins awards yearly for its shows, food, roller coasters, and events. Unique stops within the park include the Dollywood Express steam engine that takes passengers for a 20 min ride within the park, Eagle Mountain sanctuary which houses America's largest presentation of non-releasable bald eagles, and Wildwood Grove which will open in the 2019 season and will be Dollywood's largest expansion ever.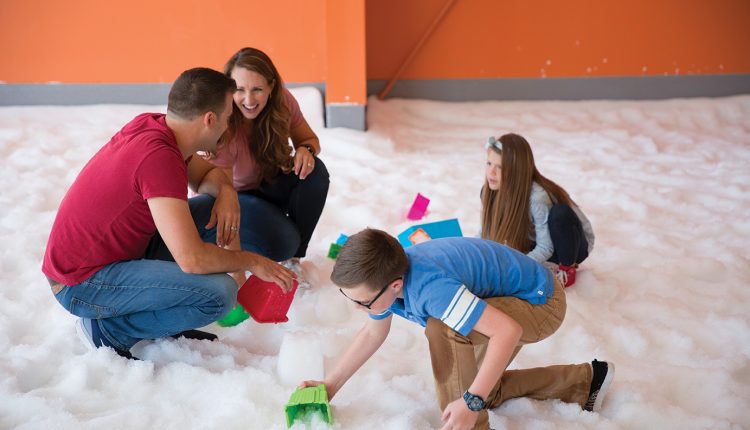 This attraction is unique to Pigeon Forge and is America's first indoor snow park. Inside you will find snow year round, the most fun snow tubing hills, and even a huge snow play area. The temperature inside remains 60-70 degrees so there is no need for a heavy coat while you are playing in the snow. Pigeon Forge Snow is a fun activity for the whole family to enjoy!
See for yourself what makes Pigeon Forge a loved destination by so many!