Top 10 Summer Activities in Pigeon Forge
To help get your vacation planning off to a good start, here's a list of some of the most popular Pigeon Forge summer activities that are sure to please kids of all ages.
1. Ride an alpine coaster
The Smoky Mountain Alpine Coaster, located just off the Parkway in Pigeon Forge, is more than a mile long and you control how fast you race down the tracks while taking in the breathtaking views! You can also take a 9-minute long ride on the Rocky Top Mountain Coaster, the first one in the world with four uplifts!
2. Roll down a 1,000-foot hill
Looking for an exhilarating, action-packed ride to try? Summer and water just go together, so riding down a 1,000-foot hill in an OGO (outdoor gravity orb) filled with water at the Outdoor Gravity Park sounds like a good activity for a hot summer day!
3. Eat a pancake-shaped like a bear
The many pancake houses in Pigeon Forge serve up some of the best and MOST FUN Southern-style breakfasts you've ever tasted! From gourmet pancakes to other signature breakfast dishes, there is something on these menus for everyone!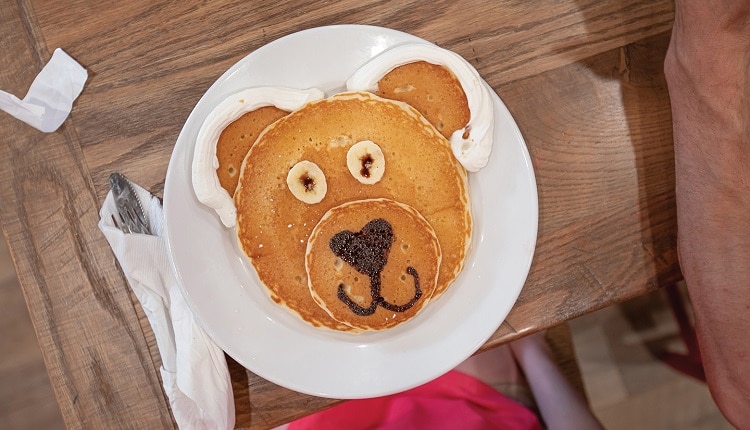 4. Float down a lazy river
Spend your summer days splashing and playing at one of our hotels with water parks or pools in Pigeon Forge. From splash pools and slides to floating down a lazy river, these hotels offer plenty of ways to keep the family cool during your stay this summer.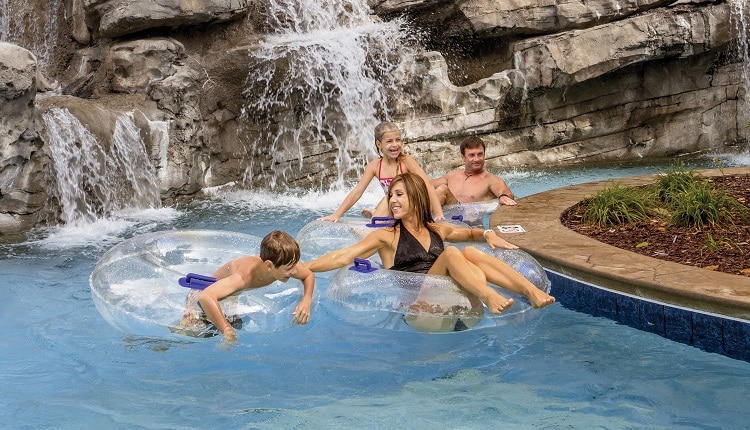 5. Race your friends to the finish line
Family fun at its finest! From go-karts and miniature golf to kids' rides and bungee jumping, The Track offers hours of fun and entertainment for visitors of all ages.
6. Parley with pirates
Watch as pandemonium breaks out in an epic battle filled with pirates swinging ship to ship, scaling masts and sword fighting. Enjoy a great show and a four-course feast fit for a pirate at Pirates Voyage Dinner and Show.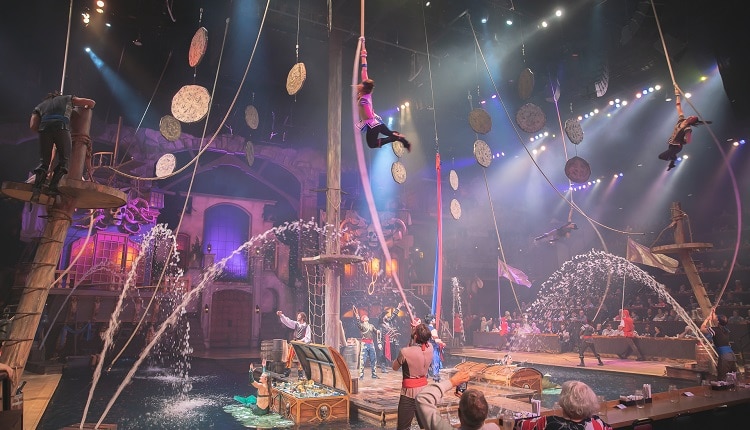 7. Hike a mountain trail to see a waterfall
Hikes in the cool mountain air are so refreshing and the waterfalls within Great Smoky Mountains National Park are definitely worth the hike. Make sure to bring your camera and grab a snapshot behind the falls!
8. Get your picture taken with a parrot
The Island in Pigeon Forge is packed full of fun and exciting things to do all summer long. One of our favorite shops is the Parrot Mountain gift shop where you can get your picture made with beautiful, tropical parrots and then browse for exotic gifts to take home with you.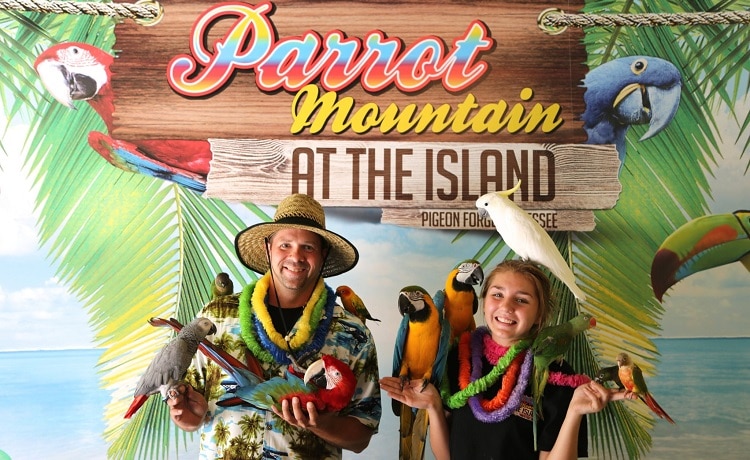 9. Compete in a lumberjack competition
See a lumberjack competition between the feuding Dawson and McGraw families at Paula Deen's Lumberjack Feud Show. Then try your hand at some of the same lumberjack events at the Lumberjack Adventure Park.
10. Cool off with a sweet treat
After spending the day exploring the city's many attractions, treat the kids to some ice cream. Old Mill Creamery offers the perfect way to cool off on a hot, summer afternoon!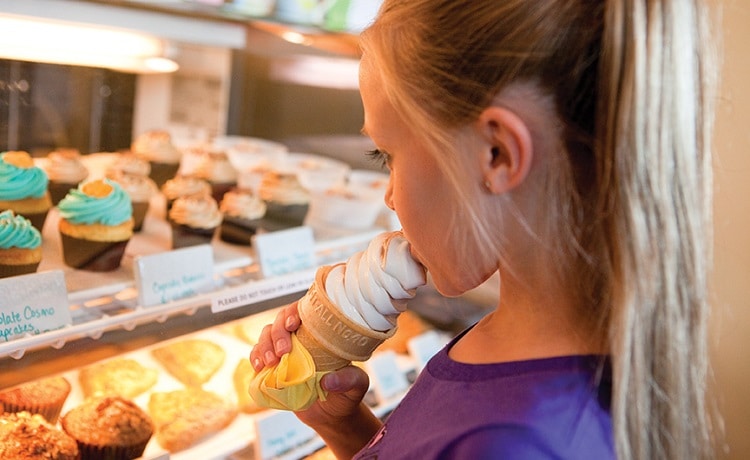 With more than 80 attractions and countless summer activities in Pigeon Forge, your choices are seemingly endless. Check out even more fun things to do this summer in Pigeon Forge.