Top 10 Summer Activities in Pigeon Forge
To help get your vacation planning off to a good start, here's a list of some of the most popular Pigeon Forge summer activities that are sure to please kids of all ages.
1. Ride an alpine coaster (or three!)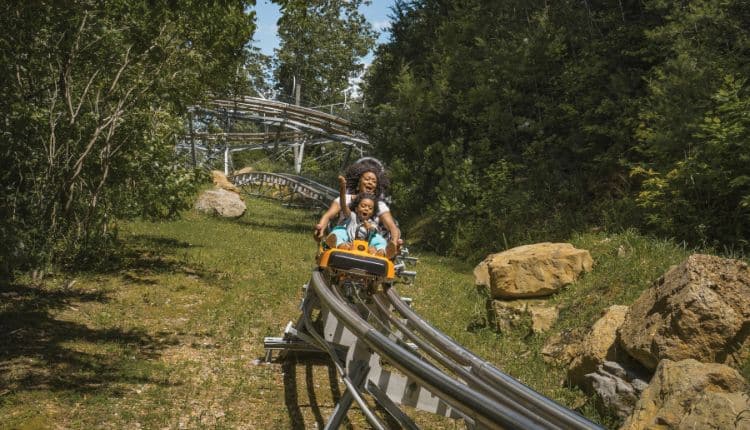 Experiencing the excitement of an alpine coaster is a must on your visit to the Smoky Mountains. With three different alpine coasters to choose from in Pigeon Forge, you can choose to ride one or try all three to find your favorite. A perfect way to end a fun day in Pigeon Forge is with a night alpine coaster ride, where the colorful lights guide you through tunnels, curves and hairpin turns.
2. Roll down a 1,000-foot hill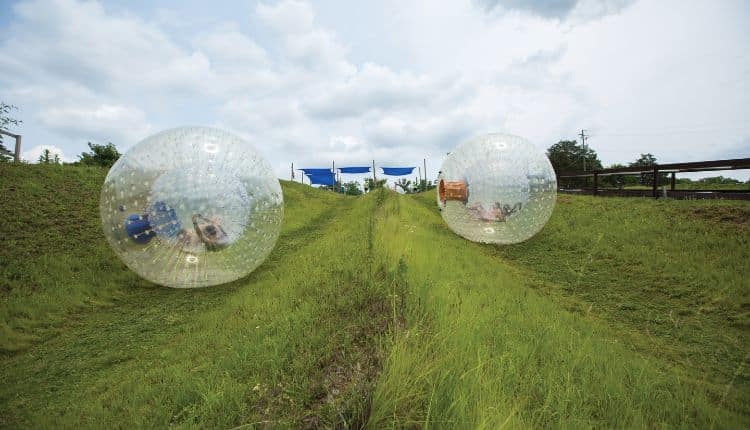 Looking for an exhilarating, action-packed ride to try? Summer and water just go together, so riding down a 1,000-foot hill in an OGO (outdoor gravity orb) filled with water at the Outdoor Gravity Park sounds like a good activity for a hot summer day! Discover even more extreme adventures to add to your summer bucket list.
3. Eat a pancake-shaped like a bear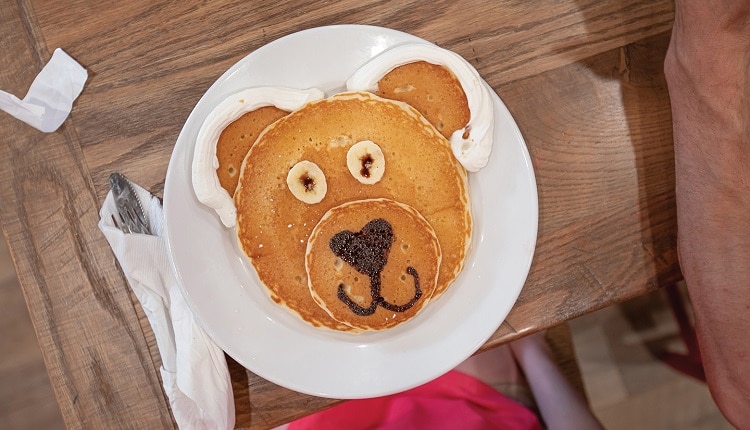 The many pancake houses in Pigeon Forge serve up some of the best and MOST FUN Southern-style breakfasts you've ever tasted! From gourmet pancakes to other signature breakfast dishes, there is something on these menus for everyone!
4. Float down a lazy river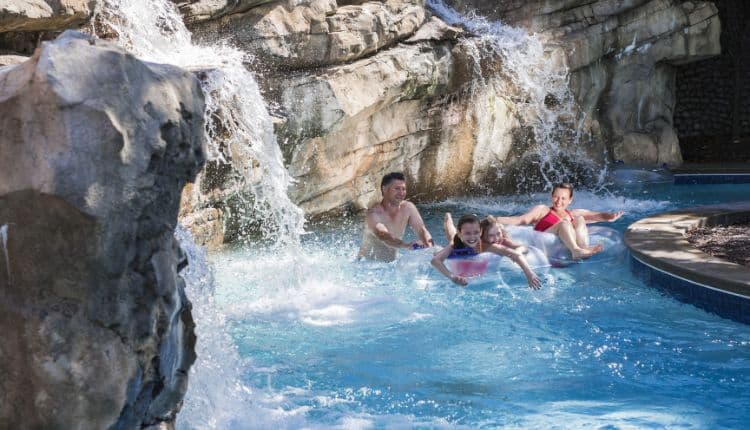 Spend your summer days splashing and playing at one of our hotels with water parks or pools in Pigeon Forge. From splash pools and slides to floating down a lazy river, these hotels offer plenty of ways to beat the Tennessee heat during your stay. Check out even more fun ways to stay cool this summer in Pigeon Forge.
5. Race your friends to the finish line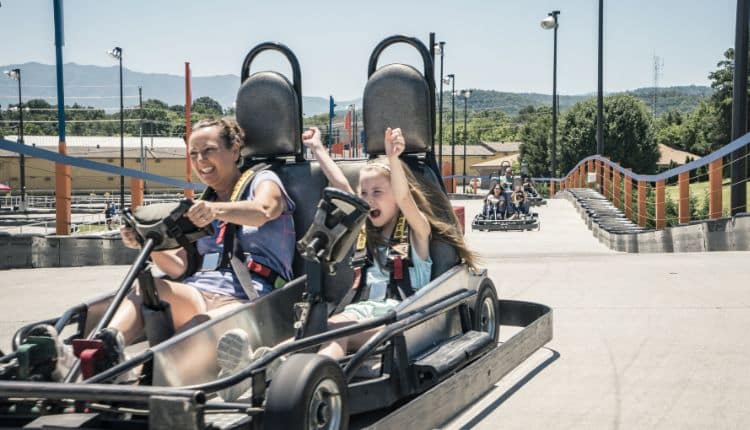 Family fun at its finest! From racing your friends around the track to challenging mom and dad to a game of putt-putt to countless arcade games, kids' rides and more, Pigeon Forge go-kart tracks and mini golf courses offers hours of fun and entertainment for visitors of all ages.
6. Parley with pirates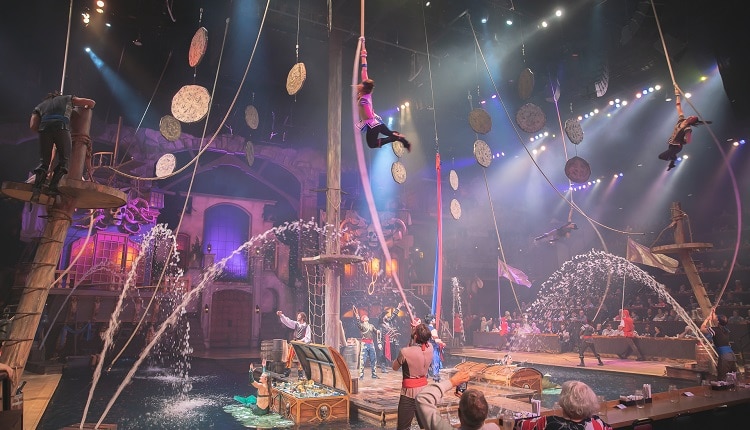 Watch as pandemonium breaks out in an epic battle filled with pirates swinging ship to ship, scaling masts and sword fighting. Enjoy a great show and a four-course feast fit for a pirate at Pirates Voyage Dinner and Show. Check out even more great kid-friendly shows in Pigeon Forge.
7. Hike a mountain trail to see a waterfall
Hikes in the cool mountain air are so refreshing and the waterfalls within Great Smoky Mountains National Park are definitely worth the hike. Make sure to bring your camera and grab a snapshot behind the falls!
8. Spend the day on island time

The Island in Pigeon Forge is packed full of fun and exciting things to do all summer long. Ride to the top of the 200-foot Smoky Mountain Wheel for amazing mountain views. Take a seat and watch the dancing fountains. Shop at one of the more than sixty retail and specialty shops. Let the kids run wild with a countless number of rides and games. The Island is your one-stop destination for affordable family fun.
9. Compete in a lumberjack competition
See a lumberjack competition between the feuding Dawson and McGraw families at Paula Deen's Lumberjack Feud Show. Then try your hand at some of the same lumberjack events at the Lumberjack Adventure Park.
10. Cool off with a sweet treat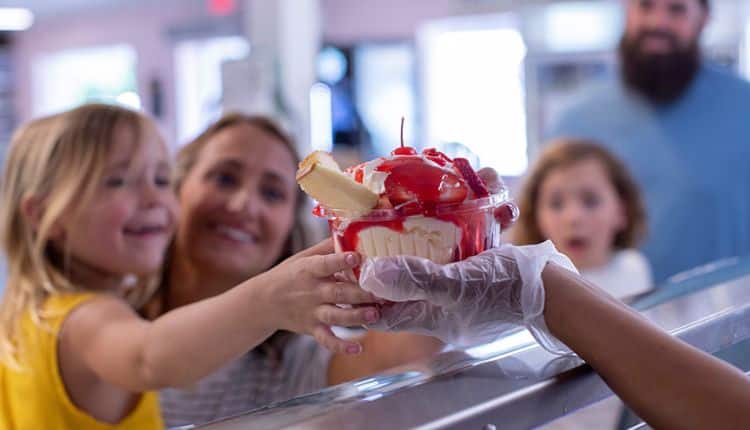 After spending the day exploring the city's many attractions, treat the kids to some ice cream. From ice cream cones and milkshakes to bubble teas and rolled ice cream, Pigeon Forge is loaded with ice cream shops that offer the perfect way to cool off on a hot, summer afternoon!
With more than 80 attractions and countless summer activities in Pigeon Forge, your choices are seemingly endless. Check out even more fun things to do this summer in Pigeon Forge.
You May Also Like
Family's Guide to a Summer Vacation in Pigeon Forge
5 Fun Things to Do on the Little Pigeon River this Summer
Thrilling Roller Coaster Rides You Must Try In Pigeon Forge