Family's Guide to a Summer Vacation in Pigeon Forge
It's officially summer in Pigeon Forge and that means it's time for fun family vacations! As a year-round family-friendly vacation destination, Pigeon Forge is filled with fun activities and things to do. And we're here to help you make the most out of every minute of your family vacation.
From fun attractions, outdoor adventures and world-class entertainment to the best family-friendly places to eat and stay, kick off the season in Pigeon Forge with this family's guide to a summer vacation.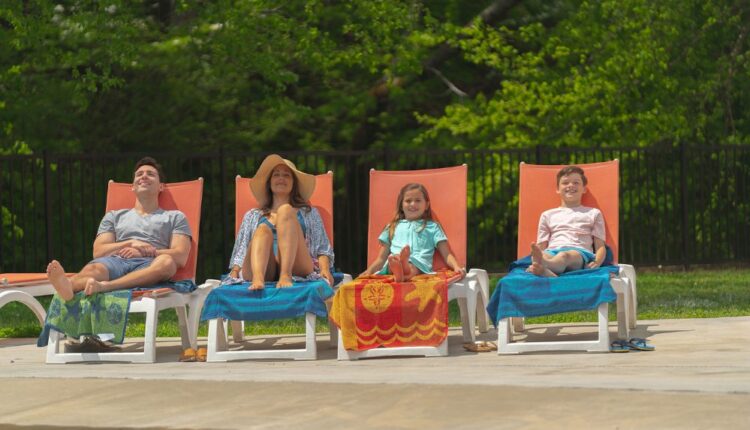 If you haven't started making your plans for the summer yet, it's time to get started! With so much variety and so many experiences, your best visit to Pigeon Forge is always your next visit!
Best summer family attractions in Pigeon Forge
Pigeon Forge is known as the Center of Fun in the Smokies for good reason. From the beginning of the Parkway, all the way down its five-mile stretch and beyond, Pigeon Forge is filled with fun family attractions to help make your summer vacation in the Smokies exactly what you want.
Soar above it all at Dollywood
Enjoy a host of new experiences, heart pounding thrill rides, incredible performances and tasty dining options with the family this summer at Dollywood. Soar high above the Smoky Mountains on the Wild Eagle roller coaster or ride on the wings of a dragonfly as it twists and turns on an unpredictable path in Wildwood Grove.
During Dollywood's Smoky Mountain Summer Celebration, families have the chance to ride Dollywood's world-class coasters all day and into the night. And you won't want to miss the Sweet Summer Nights drone light show that creates a magnificent symphony of light in the sky above the park.
Spend some time on an island
From the Island Show Fountains that light up and dance to the Great Smoky Mountain Wheel standing 200-foot-tall and offering some of the most amazing views of the Great Smoky Mountains, The Island in Pigeon Forge is your one-stop shop for family fun.
Let the kids climb on the Island's Rope Course or go for a spin on the family-friendly Spinning Parrots Coaster. Make sure to check out some of The Island's great dining options such as Mellow Mushroom and Margaritaville for cuisine that the whole family will love. It's a great place to stop during the day or night!
Play a round of mini golf
Challenge the family to a round of mini golf at your favorite themed course. Play a round of miniature golf at the sweetest place in town, Crave Golf Club. This candy-themed course features both an indoor and rooftop course. Or check out one of the newest courses in town, Toy Box Mini Golf, a toy-themed course where all your favorite childhood toys are scaled to epic proportions.
Race go-karts
Have a family-friendly racing competition at one of the numerous go-kart tracks that line the Parkway in Pigeon Forge.  The Track features go-karts, bumper boats, bungee jumping and skydiving for the older kids and a fun play area, Kid's Country, for the younger ones. Head for Lazerport Fun Center where you'll find plenty of excitement for the whole family. Boasting one of the tallest tracks in Pigeon Forge, the roller-coaster style track drops, twists and turns before plunging down a 40-foot hill. Whatever your age or skill level, there's a go-kart track for you in Pigeon Forge!
Take the kids to a museum
Get a little edu-tainment in this summer with a visit to Pigeon Forge museums. Go on an upside-down adventure at WonderWorks where the kids can design and ride their dream coaster or become a human lightning rod. Or head to TITANIC Museum Attraction and walk the Grand Staircase, touch an iceberg and even steer the ship, all while taking photos and learning about the iconic ship and its history.
Fun outdoor adventures for the whole family
You'll find plenty of things to do outdoors in Pigeon Forge for the nature lovers in the family. From adventures on and off the water to exploring the nation's most-visited national park, enjoy spending quality time with the family while enjoying the beautiful mountain weather.
Take in the breathtaking mountain views
Summertime in the Smokies is filled with some of the most incredible mountain views, green tree tops that go on for miles and the beautiful bright colors of summer wildflowers. Take the short walk to Clingmans Dome for some of the most spectacular views of the season. Make a stop at Sugarlands Visitor Center where park rangers are available to answer questions and point you in the right direction.
Have a picnic at Cades Cove
The beauty of the area truly shines during the summer. And a visit to Great Smoky Mountains National Park just wouldn't be complete without a trip to Cades Cove. Get a glimpse of the past on a scenic drive along Cades Cove Loop Road where you'll see historic churches, cabins and a gristmill. You never know what wildlife you may see or what fun awaits on the trails or the hike up to Abrams Falls. Just before the entrance to Cades Cove Loop Road, there is a picnic area that makes the perfect spot to stop and eat lunch with the family.
Go hiking
Great Smoky Mountains National Park offers more than 800 miles of hiking trails and more than 1,500 kinds of flowering plants. Some of the most popular hiking trails are home to amazing waterfalls and cascades that make for truly exceptional family photo ops. These stunning waterfall hikes are a must-see on any vacation! There's also several kid-friendly hiking trails that will turn your hike into a fun game or scavenger hunt to see who can find the most different plants or flowers along the way.
Do a little fishing
East Tennessee is home to some of the finest fishing in the country. You'll find numerous opportunities to drop a line in Great Smoky Mountains National Park, the Little Pigeon River and Douglas Lake, located only a few miles northeast of Pigeon Forge. Just make sure to get a fishing license before you head out!
Make a big splash
Dive into summer with fun rides and water slides at Dollywood's Splash Country. Splash and play around in the wave pool, Mountain Waves, or ride down the Raging River Rapids on a family raft. Plunge down towering slides like Firetower Falls or race the family down TailSpin Racer. Reserve a canopy or retreat and enjoy relaxing in the shade or enjoy the views out on the sun deck. You're sure to stay cool and enjoy time with the family on a visit to Splash Country!
Go on an off-road adventure
Add an action-packed tour of the Smokies to your summer family to-do list. Ride through the mountain terrain and cross streams to get to spectacular views of the Smoky Mountains and plenty of chances for photo opportunities on a guided tour of the Smokies with Pink® Jeep® Tours. Or go on your own family tour in a Slingshot, where you'll feel like you're driving around in the Batmobile as you maneuver your way around town. Wranglers and Razors offers a variety of Jeep and UTV rentals to choose from during your summer family vacation to the Smokies.
Enjoy a scenic family float
There's also plenty of fun to be had off the Parkway in Pigeon Forge. The Big Pigeon River is a great place to cool down and enjoy a relaxing float on the water. The lower portion of the river is perfect for a scenic family float to take in the beauty of the area and even stop for a swim along the way. For those that prefer a little more adventure, the upper portion of the river offers the perfect spot for an exciting whitewater rafting adventure.
Enjoy world-class family entertainment
See a show
Pigeon Forge shows offer unforgettable entertainment year-round. Take the family to experience an evening filled with singing, dancing, comedy and music at Country Tonite Theatre. In addition to shows, Country Tonite also hosts its annual celebrity concert series during the summer and fall months. See performances by Diamond Rio, Ronnie Milsap and The Oak Ridge Boys. Or enjoy a family-friendly comedy show featuring magicians, jugglers, live country, barnyard animals and more at Comedy Barn Theater.
Enjoy dinner and a show
The whole family is sure to enjoy a night of delicious food and great entertainment at one of Pigeon Forge's family-friendly dinner shows. For a fun-filled evening of horse tricks and stunts, comedy, singing and dancing and more, a visit to Dolly Parton's Stampede is a must-do! Or parley with the pirates at Pirates Voyage Dinner & Show, where Blackbeard and Calico Jack lead the pirate crews in an epic battle set in an indoor hideaway lagoon.
Watch spectacular fireworks
The annual Patriot Festival is held on July 4th at Patriot Park. This year's headliner will be country music superstar Josh Turner! There will be plenty of food, activities and of course, fireworks beginning around 9:50 pm. It's a great spot to spend the holiday surrounded by your family.
Have a lumberjack competition
Watch as real lumberjacks compete at Paula Deen's Lumberjack Feud show with skills like speed climbing, axe throwing, log rolling and more. Then compete with the rest of the family in your own lumberjack competition at the Adventure Park which offers a ropes course, log roll and more, in addition to a first of its kind zipline roller coaster.
Best family restaurants in Pigeon Forge
The Parkway in Pigeon Forge is lined with everything from grab-and-go quick bites to full-service family style dining.
Start the day with pancakes piled high
Start the day off right with plates piled high with fluffy pancakes. From pancakes in the shape of grizzly bears, complete with a chocolate sauce smile, to pineapple upside down pancakes, treat the kids to a breakfast like they've never seen before!
Find the best kid-friendly restaurants
Finding a place that serves food even your pickiest little eaters will like is not always an easy task. But Pigeon Forge is filled with kid-friendly restaurant options that the kids are sure to love. From burgers and pizza to barbecue and all your favorite Southern comfort foods, you're sure to find a place the whole family will enjoy.
Stop in for a scoop of your favorite ice cream
Stop in for a scoop of your favorite sweet treat at the best ice cream shops in Pigeon Forge. After a few hours exploring all the fun family attractions and activities that line the Parkway, you're sure to need a little break. Make the most of your downtime with a delicious stop for bubble teas, classic ice cream cones, banana splits, rolled ice cream and more!
Best places to stay in Pigeon Forge with family
When it comes to finding the perfect place to stay with family during your summer vacation, Pigeon Forge offers a wide selection of lodging options with a variety of amenities.
Enjoy the mountains in our family cabins
Pigeon Forge cabins and chalets are the perfect way to enjoy the mountains and spend quality time with the family without being too far from the fun.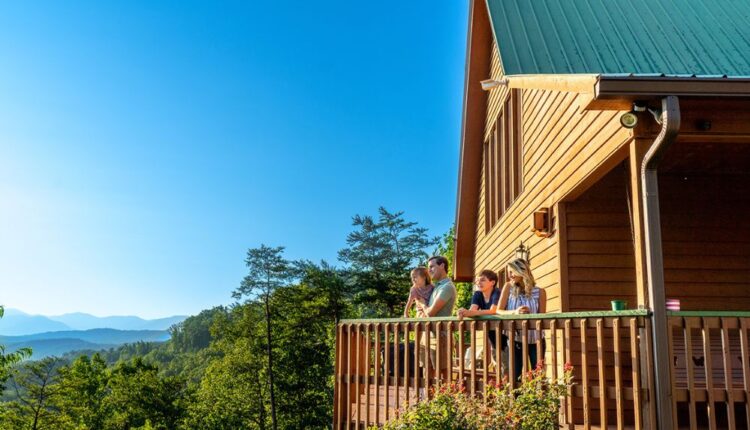 Find the best hotels for families that put you close to the action
If you'd like to stay close to the action along the Parkway, Pigeon Forge hotels and condos are a great choice. With tons of great amenities and plenty of room to stretch out, you'll find yourself right at home.
Have a splashing good time at hotels with pools and waterparks
There's also a great selection of Pigeon Forge hotels with water parks, pools and lazy rivers to choose from that the kids are sure to love!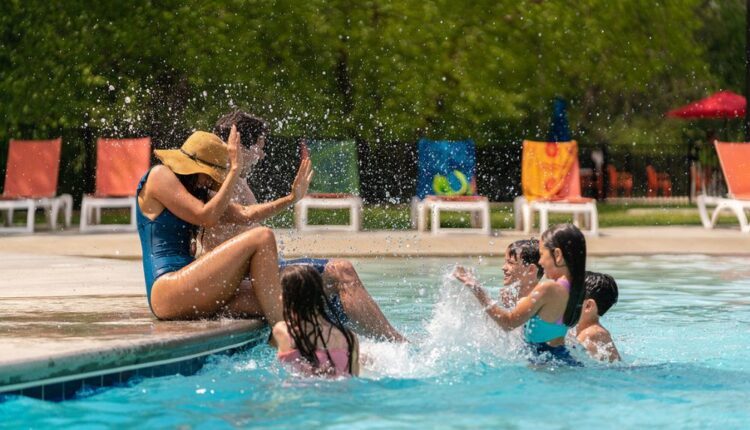 Explore pet-friendly places to stay
Traveling with pets? When we said Pigeon Forge had something for everyone, we even meant the furry ones too! Choose from a wide variety of pet-friendly places to stay.
Tips and ideas to make your summer vacation more fun and affordable
Capture incredible memories
Summer family vacations in Pigeon Forge are filled with unforgettable memories. Make it easy to remember and share those memories with friends and family with a few stops at some of the best family photo spots in Pigeon Forge. From picturesque locations in the national park to fun and quirky spots at Pigeon Forge attractions, you'll find countless opportunities for great photo ops!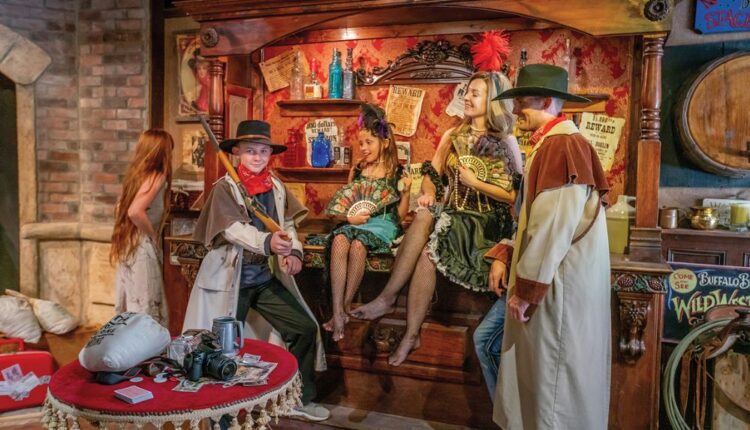 Take home a few souvenirs
Another great way to remember all the fun you had during vacation is by taking home a few souvenirs with you. We've pulled together a list of some of the best souvenir shops in Pigeon Forge you'll definitely want to check out during your visit.. You'll also find one-of-a-kind gifts for yourself and others throughout Pigeon Forge at local shops, outlets and name-brand stores.
Find free and cheap things to do
Looking for ways to spend quality time with the family without breaking the bank? From feeding the ducks at Patriot Park to meeting the horses that perform at Dolly Parton's Stampede to strolls through Old Mill Square and more, there are plenty of free and cheap things to do in Pigeon Forge during your summer vacation.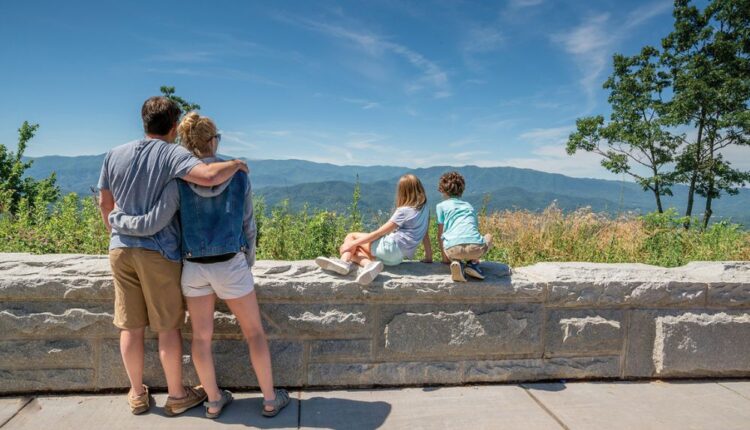 Make your trip as affordable as possible
Order a Pigeon Forge Travel Planner from MyPigeonForge.com prior to your travels, which offers money-saving coupons that you can print and take with you. Or visit fun.mypigeonforge.com to download coupons to your mobile device. You'll also find coupons to download and print on the mypigeonforge.com website. Check out even more ways to save on your summer family vacation and make your trip more affordable.
Keep the kids entertained during the road trip
Need ways to keep the kids entertained during your road trip? We've got you covered there too! We've pulled together a list of some of the best road trip games, activities and things to do on your road trip to Pigeon Forge this summer that will help keep the kids happy and entertained along the way.
From family attractions, outdoor adventures and show-stopping entertainment to the best family-friendly places to eat and stay, there's no better place to be this summer than in Pigeon Forge! Plan your summer vacation in Pigeon Forge where there's something for everyone!
You May Also Like:
Best Things to Do with Kids on Your Pigeon Forge Family Vacation
Top 10 Summer Activities in Pigeon Forge
Top 5 Things to Do with Kids in Pigeon Forge this Summer