Best Ways to Experience Summer in the Smoky Mountains
There's nothing quite like summer in the Smoky Mountains. The weather is getting warmer, the trees and flowers are in full bloom, and best of all, school is out! In short, it's the perfect time for the family to get away and have all the fun you can handle.
Attractions and entertainment abound in Pigeon Forge, and the best part, just down the Parkway is Great Smoky Mountains National Park. No visit to Pigeon Forge is complete without spending some time in America's most visited National Park. Check out our list of some of the best things to do during summer in the Smoky Mountains.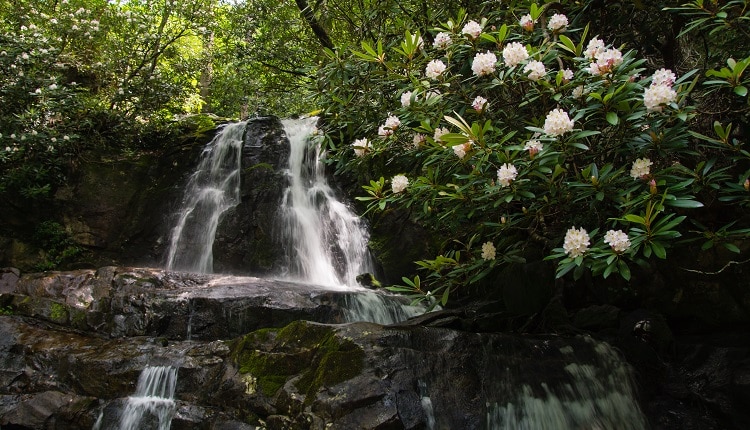 Look for summer wildflowers on a waterfall hike
With more than 800 miles of hiking trails in Great Smoky Mountains National Park and over 100 waterfalls scattered throughout, you're sure to find the perfect waterfall hike to suit your needs. From kid-friendly hikes such as Laurel Falls, considered to be one of the best waterfall hikes in the Great Smoky Mountains, to Abrams Falls, the most voluminous waterfall in the park, your choices are plentiful. Explore even more amazing waterfall hikes in the Smoky Mountains.
Whether you choose to take a quiet stroll or are outfitted for a day-long hike, make sure to keep your eye out for summer wildflowers that bloom during early summer such as rhododendron, mountain laurel and flame azalea.
Travel Tip: Make sure to stop at the Sugarlands Visitor Center for trail maps and other park information.
Get a lesson in Smoky Mountain history at Cades Cove
Cades Cove is a must-see within Great Smoky Mountains National Park. Home to a mix of scenery and a lesson in Smoky Mountain history, the cove is a great place to see via car, on foot or by bicycle. Visitors will see cabins, barns, a working grist mill, churches and other buildings constructed by early settlers. It's also one of the best places to see wildlife. Just make sure to keep a safe distance and don't disturb any of the animals. Discover even more historic sites and landmarks in the Great Smoky Mountains.
Travel Tip: For those who prefer to explore by bicycle, the 11-mile loop road circling Cades Cove is closed to motor traffic on Wednesdays through September, so take advantage of this time and rent a bike from the Cades Cove Campground store. 
Climb to the top of Clingmans Dome
Experience the view of a lifetime by climbing to the top of Clingmans Dome, the highest point in the park and in Tennessee. The observation tower is at the end of a steep half-mile trail, where those hiking to the top are rewarded with panoramic 360-degree views that go on for miles on a clear day. There are also several hiking trails that lead to Clingmans Dome, such as the Appalachian Trail, which is one of the more popular trails in the park to explore.
Travel Tip: Make sure to take a jacket with you, even during summer months. The temperatures in higher elevations are much cooler.
Test your angling skills with an afternoon of fishing
Maybe you're hoping for a more relaxing outdoor experience? The waters of East Tennessee offer some of the finest fishing in the country. Great Smoky Mountains National Park has an abundance of streams and fishing is permitted year-round. Other outstanding fishing opportunities include the Little Pigeon River and Douglas Lake, located just a few miles northeast of Pigeon Forge.
Travel Tip: A valid Tennessee fishing license is required. Purchase a license in Pigeon Forge at J&B Market (4250 Parkway) or online at https://gooutdoorstennessee.com/.
Go for a scenic drive on Roaring Fork Motor Nature Trail
Roaring Fork Motor Nature Trail is a 6-mile one-way loop road offering spectacular mountain views and scenery, as well as access to two of the area's most popular waterfalls, Rainbow Falls and Grotto Falls. Stop and explore historic sites along the way, such as the Roaring Fork Cemetery. The motor trail is also a great place to see a variety of wildlife including birds, deer and black bears.
Travel Tip: Plan your drive during the morning hours to avoid the midday rush of visitors on the trail during summer months.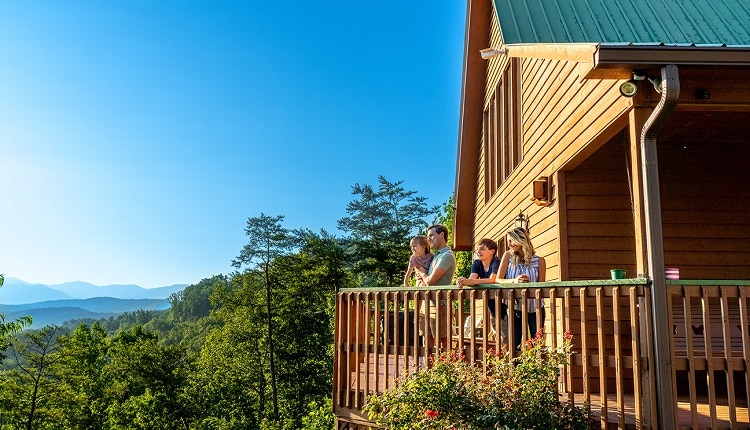 Enjoy amazing mountain views from your Pigeon Forge cabin
If spectacular mountain views are at the top of your vacation list, there's no better place to stay in Pigeon Forge than in one of our cabins. From cozy chalets for two to large group cabins, choose from an extensive selection of Pigeon Forge cabins with amenities ranging from fully-equipped kitchens to game rooms and hot tubs.
Travel Tip: Save on your stay in Pigeon Forge with money-saving coupons and vacation packages.
Whether you're into fishing, hiking or simply taking in the incredible mountain views, you'll find plenty to do this summer in the Smoky Mountains.