Pigeon Forge Attractions Make Virtual Learning Fun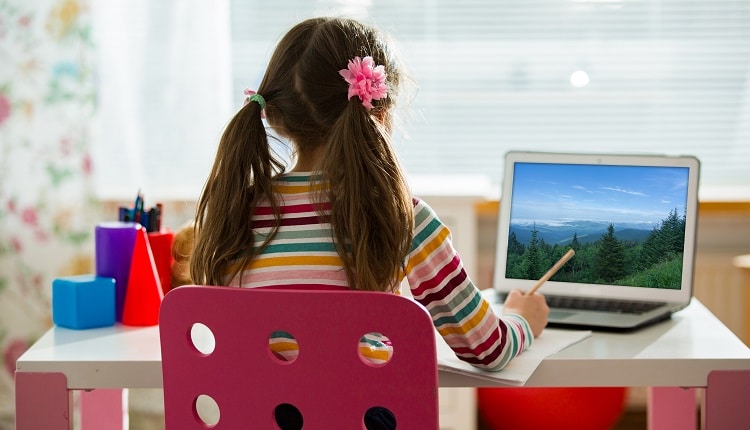 The end of summer is here, and kids are back in school. We know that this year is going to be a little different. Some students will return to classrooms while others will continue distance learning from home. So, no matter where your learning experiences take place this school year, we are here to help make learning as easy and as much fun for kids as possible.
Pigeon Forge attractions continue to offer more great ways to enhance your distance learning experiences. Here is an updated list of fun ways to keep students entertained and learning from the classroom or from home.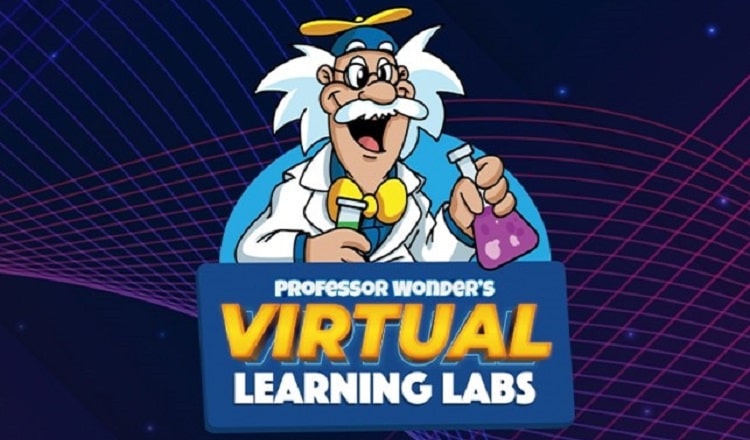 WonderWorks
Hang out with Professor Wonder in the lab
New this year, WonderWorks will offer Professor Wonder's Virtual Learning Labs which cover in-depth explorations of topics such as the principles of pressure, the states of matter, severe weather, the water cycle, adaptation and more. The virtual labs were designed for teachers and students looking to enhance their distance learning experience during these unprecedented times.
Submit artwork to be featured in the iconic upside-down house
September 8, 2020 – December 18, 2020
WonderWorks is launching an annual Smoky Mountain Youth Art Contest for local student artists. Beginning September 8th, WonderWorks will accept art submissions to be featured in the SM-ART: Smoky Mountain Youth Art Gallery located inside WonderWorks, as it expands the illusion art gallery with a special section for budding young artists.
This year's contest theme is "Time to Think." Submissions will open on September 8, 2020. Selected winners will receive four free tickets to WonderWorks to be able to see their artwork on display in the gallery.
Enjoy reduced ticket prices during WonderWorks Homeschool Days
September 1, 2020 – November 30, 2021 (Weekdays Only)
WonderWorks has expanded their Homeschool Days for the fall! This event will run every weekday in September through November, excluding holidays. Homeschool Days include reduced ticket prices of $12 per person for homeschool families, or $10 for groups that book ahead of time. Additional classroom activities, lesson plans, and scavenger hunts are available upon request.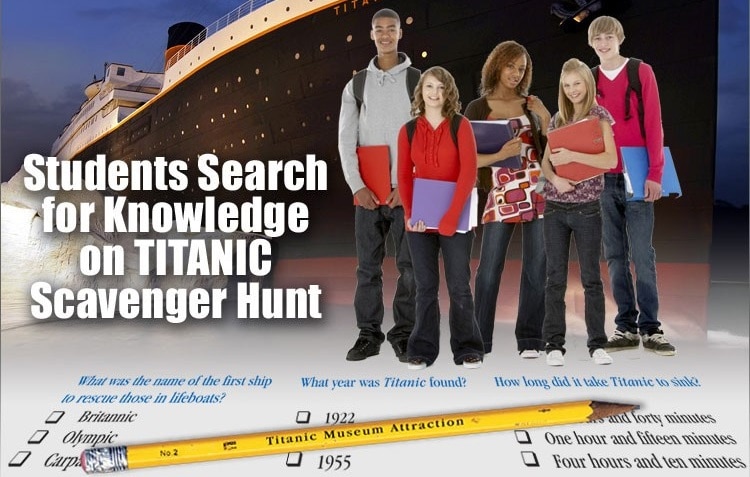 TITANIC Museum Attraction
TITANIC Museum Attraction in Pigeon Forge is offering a variety of ways for kids to learn virtually and experience Pigeon Forge from home.
Search for knowledge on the TITANIC Scavenger Hunt
The TITANIC Museum makes learning fun with the TITANIC Scavenger Hunt. Students must search for the answers to questions about the ship and its passengers. Additional lesson ideas are also available for math, geography, science, arts and social studies. And find more information on special rates that are available to all homeschool students.
Go inside the TITANIC Museum on a virtual tour
Students can watch and learn about the ship's history from home on the Virtual Tour Series presented on the TITANIC Museum Attraction's YouTube channel. Watch the 4-part virtual tour series.
Go behind-the-scene with TITANIC podcasts
If podcasts are more your speed, TITANIC Museum Attraction has you covered. Each week will bring new podcasts sharing TITANIC crew and passenger stories, behind-the-scenes crew experiences, as well as round table crew discussions. Check out all the TITANIC podcasts.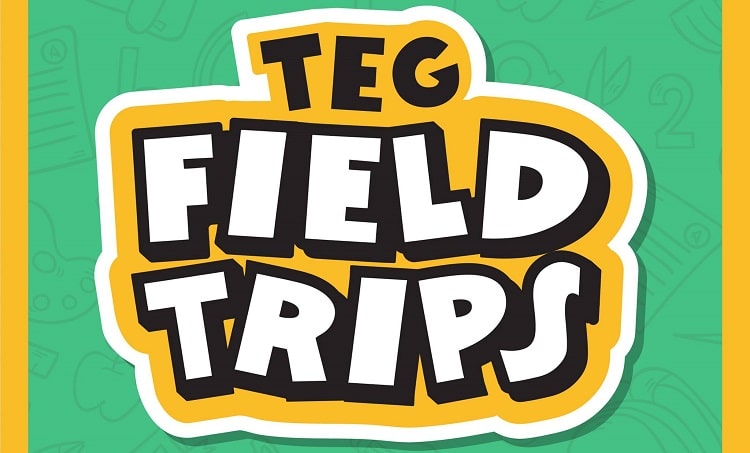 The Escape Game
Take a journey through time on Escape Game Field Trips
The Escape Game Field Trips are free online games designed to take students on engaging and educational journeys through famous museums, to historic landmarks and even back to major moments in time.
Much like real-life escape rooms, players progress through virtual field trips by uncovering clues and solving puzzles. To be successful, players must exercise their critical thinking and deductive reasoning! In one of the games, Lost at the Smithsonian, you will navigate a virtual tour of The Smithsonian to find your lost classmates. Don't get left behind by the bus!
Get started on this field trip and other virtual learning journeys.
Alcatraz East Crime Museum
Get discounted ticket rates during Alcatraz East Homeschool Days
Throughout September and October 2020, Alcatraz East welcomes homeschoolers. Homeschoolers and their parents get discounted rates on tickets to Alcatraz East Crime Museum during Homeschool Days. Explore the history of American Crime, Law Enforcement and Forensic Science. Make learning even more fun when you request a scavenger hunt.
Join the Alcatraz East Crime Museum Book Club
Calling all true crime fans! Now is your chance to join The Crime Museum Book Club, a monthly book club featuring American true crime history, law enforcement and survivor stories. You'll also find insightful discussions about cases, authors and individuals affected by particular crimes. Visit the Crime Museum Book Club Facebook group page for more information.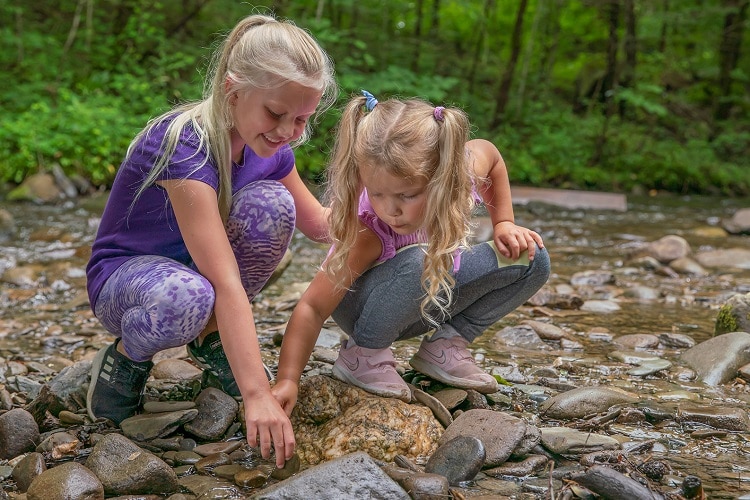 Great Smoky Mountains National Park
Great Smoky Mountains National Park offers plenty of learning experiences each time you visit. And when you can't be here in person, the National Park Service has plenty of ways for families to connect from a distance through virtual learning activities that you can do at home with your kids.
Try fun nature activities in your own backyard
Learn about nature from the comforts of your own home with Project Learning Tree. Family activities include learning about how plants grow, why leaves change colors in the fall, how plants and animals depend on trees to survive and much more. Kids of all ages can enjoy nature activities in their own backyards. There are even a few activities to try inside. Check out the full collection of fun easy-to-do family nature activities.
Learn online and outside with Park Ranger-led adventures
Great Smoky Mountains National Park brings videos and activities right to the homes of students of all ages! Park Rangers lead you through activities to explore, entertain, and escape through the Smokieee's @ Home project.
Learn about plants and animals with videos and activities that you can try out in your own backyard. See how you can contribute and help scientists by collecting valuable scientific information. Connect to the Smokies through fun activities including music, crafts, drawings and stories. Or take a virtual escape to Great Smoky Mountains National Park and enjoy the captivating moments caught in nature.
See breathtaking views of the mountains on Smokies Webcams
See Great Smoky Mountains National Park in real-time, from some of the most scenic spots in the entire park. Don't miss out on these breathtaking views, even while you can't be here in person. Check out the webcams below:
We hope everyone stays safe and enjoys the school year with these fun activities and virtual learning adventures! And we hope to see you soon!