Best Spots for Capturing the Fall Foliage – My Pigeon Forge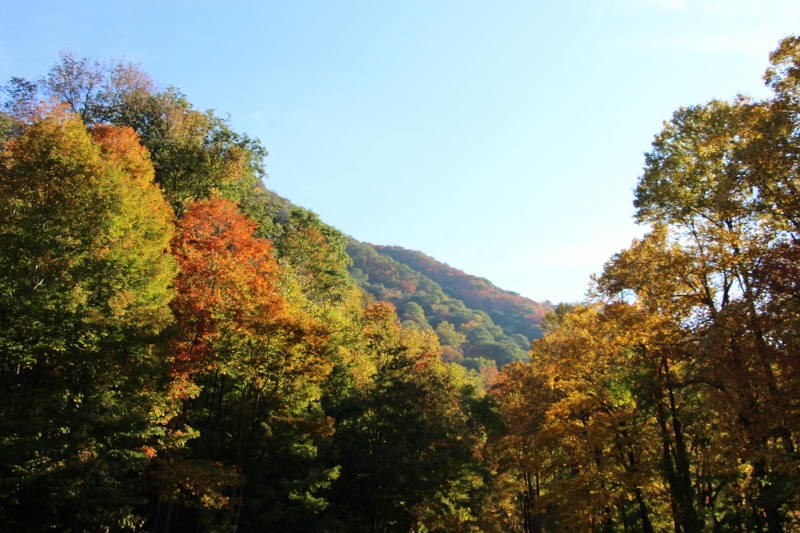 The fall colors in Pigeon Forge are truly breathtaking. It is magical as the leaves change from their summer green into the beautiful fall colors of red, yellow, and orange. Peak season usually occurs in mid-late October. These changes are evident all around but here are a few great spots for best capturing the fall foliage.
The Great Smoky Mountains National Park gets the #1 spot. This majestic national park is like no other in all seasons of the year but especially during the fall. Clingmans Dome is the highest point in the park and from the observation tower there, you will get a grand view of the fall foliage.  The Roaring Fork Motor Nature Trail is a great start for a scenic drive. There are many stops along the way that will allow you to see the fall foliage from many different realms…..from waterfalls and creeks to mountain farms and the treeline of the mountains. So much beauty surrounds!! If you are up for a good hike, drive up to Cades Cove and take a hike on one of the many trails that originate there like the Cades Cove Nature Trail or the trail up to Abrams Falls. This #1 spot will leave you in awe no matter where you look.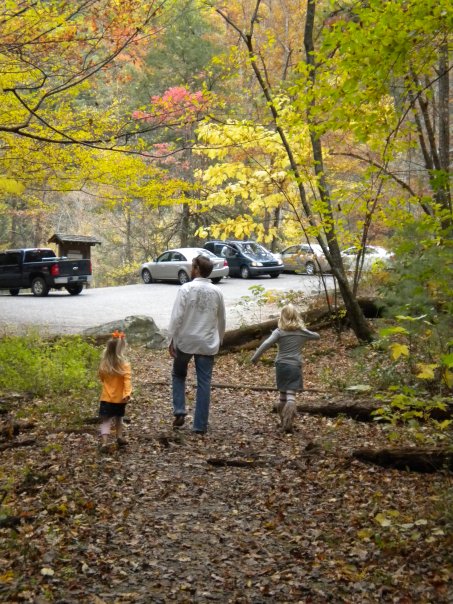 You can get a bird's eye view of the city from atop the Great Smoky Mountain Wheel at the Island.  This is a great spot to take in the fall foliage as well as the mountains. No driving or walking, just sit back and relax in the glass enclosed gondola. You will ooh and ahh as you reach the top and are able to see all of the beautiful fall colors.
Take the family for a leisure drive out Wears Valley Rd. There are spots where the trees overhang the road and almost form a tunnel so you get to be surrounded by the beauty. The kids can play car games like "I spy" and mom and dad can just enjoy the drive.
Don't forget to check out the last weekend of the National Southern Gospel and Harvest Celebration at Dollywood.  Fall is in the air at Dollywood. Whether you are just walking around the park or taking a ride on the new Lightning Rod wooden roller coaster or the Dollywood Express steam engine, you will see the fall colors and foliage all around.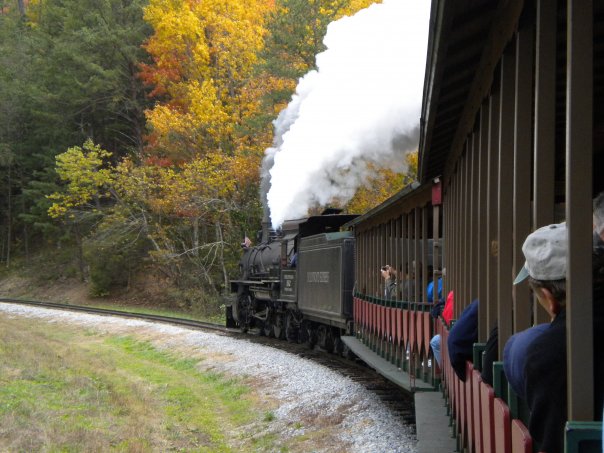 Don't miss out on seeing the beauty of fall in Pigeon Forge, the Center of Fun in the Smokies!
Share your pictures with us on social media using #PFfall!