Never Leave Pigeon Forge Without…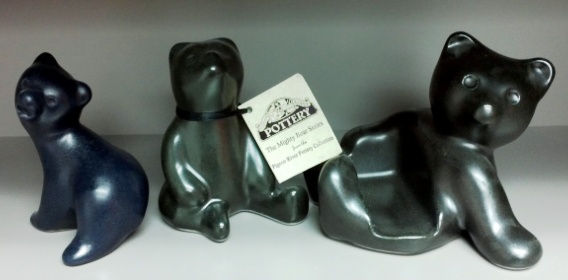 My family has learned that it is necessary for us to pack an extra tote bag when we travel to Pigeon Forge. That way we can bring home some of our favorite goodies to keep us going until our next trip. The whole family loves the town and we never stop thinking about the fun times we have there. So, I thought I'd make a list of a few things that we think are a must to bring home and share it…
First off, I would bring back tons of Tennessee pulled pork BBQ from Bennett's, chicken and dumplings and corn fritters from Old Mill, and the special cream cheese sauce from the Pancakes Royale at Log Cabin Pancake House. Unfortunately, I haven't been able to figure out a way to do this so that just means each time we visit that I eat way more than my share in these things!
There are a few things that we can bring back though and they definitely help us preserve our memories:
1. Taffy and fudge from the Old Mill Candy Kitchen. Yes, this stuff is good and packed with calories but it is so yummy. Our stash usually doesn't last long!
2. Pottery from the Pigeon River Pottery. Each piece is so unique! I love to have my morning coffee in one of the several mugs that I have from there. They also make some really cute black bears that are a great symbol of the beautiful Smoky Mountains.
3. Ornament from The Incredible Christmas Place. Their personalized ornaments are great. We have so much fun at Christmas time as we hang the ornaments on our tree and see the reminders of our Pigeon Forge vacations.
4. For the little divas, it is autographs from the performers in the shows that we see. Some of their favorites are the boot mug they had signed by the performers at Dolly Parton's Stampede and the wood "cookie" signed by the lumberjacks at Lumberjack Feud.
5. Last but the most important thing of all…lots of pictures! I think the last trip we came home with over 1,000 pictures. We love to sit down at the computer and scroll through old ones and new ones. It definitely puts a smile on all of our faces.
There are so many things that make Pigeon Forge a special place. I hope that each person that visits there has their own "Never Leave Pigeon Forge Without…" list!