We're Rolling into Winterfest!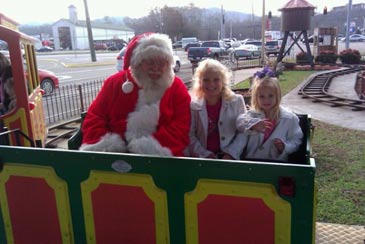 This is our family's favorite time of year. Thanksgiving and Christmas hold fond memories and traditions for our family and some of them include Pigeon Forge! The city holds nothing back in making the holidays merry and bright with their class act holiday shows and their five million shining lights on display throughout the town. Our little divas love to share the story of Santa finding them the year we spent Christmas in Pigeon Forge. We took in lots of holiday shows, spent a day at Dollywood marveling at the holiday productions on display there, and most of all spent lots of quality time together as a family, including a family walk along the Little Pigeon River on Christmas day. Our shopping was done and it was a week of living in the season!
Winterfest runs this year through February 26, 2012. Several special events are scheduled during this time. The Trolley Tour of Lights runs until mid January and makes viewing the seasonal lights very simple. It is as easy as hopping aboard the trolley and sitting back while the tour guide shares with you some of Pigeon Forge's history as well as the famous light displays. Wow…can't beat that! What a great way to enjoy some stress free family time during the holiday season.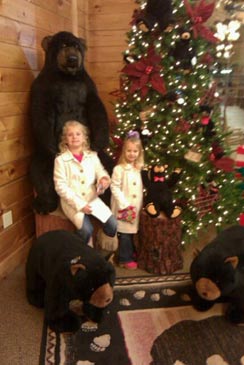 Wilderness Wildlife Week runs from January 7-14, 2012. It is a great event to help your family get close to nature…something that is beautiful and abundant in the Smoky Mountain area. Winterfest concludes with the Saddle Up! event in late February. This event pays tribute to the American West and the cowboy way of life. Fun times are plentiful during Winterfest.
I hope your family is able to make some of its own memories in Pigeon Forge during Winterfest this year!