Why August is the Best Time to Visit Pigeon Forge
It's hard to believe that summer will be coming to an end soon. If you haven't already visited, it is time to head to Pigeon Forge and make some fun summer memories with your family. As always, the month of August is filled with fun events and activities that are sure to make your summer unforgettable. Here is a list of things to do during August in Pigeon Forge that you will want to check out.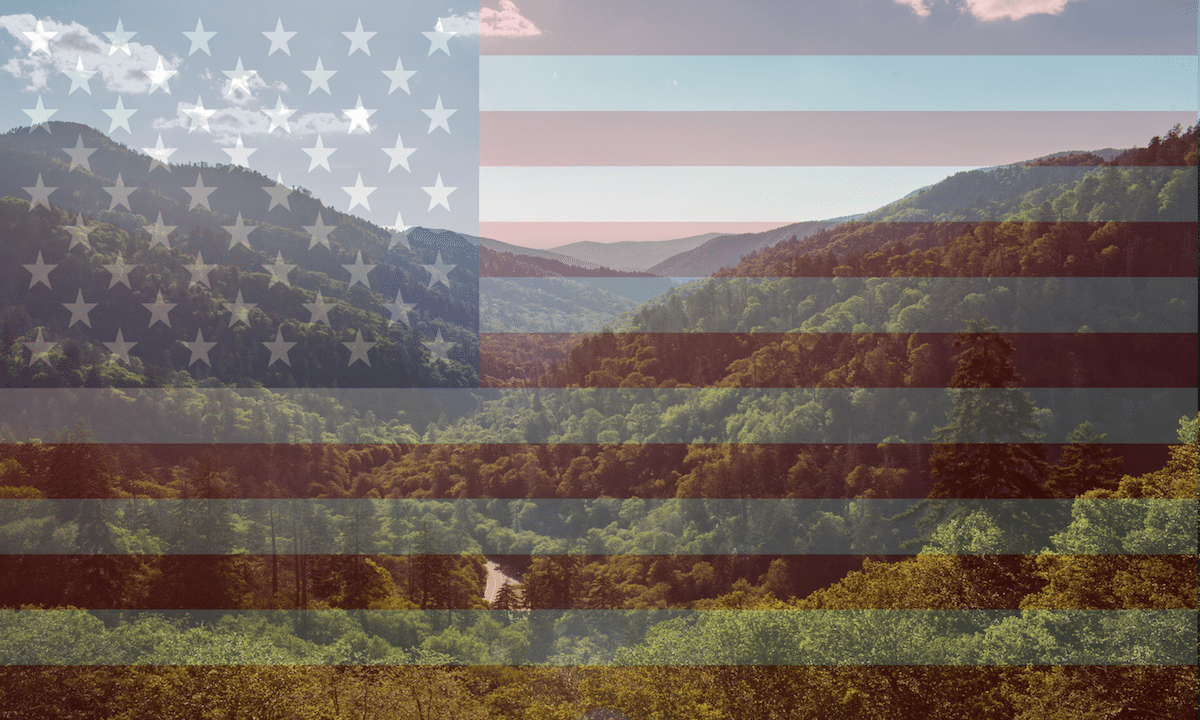 A time to recognize and honor past and present heroes
August is Celebrate Freedom month in Pigeon Forge. The city takes this opportunity to show its fine Southern hospitality by recognizing and honoring all the brave men and women who have fought and are still fighting for our freedom. Throughout the entire month of August, many of the local businesses and attractions in Pigeon Forge will be offering discounts for both active military personnel and veterans, and the first responders, including police officers, firefighters, paramedics and emergency medical technicians. It is a small way of saying "Thank You" for their service and sacrifices but a great big way to welcome these heroes to the Smokies!
A variety of businesses are showing their appreciation including lodging options, restaurants, attractions, entertainment shows, as well as many stores. The discounts are valid for the month of August only and eligible individuals must show a valid ID/proof of service. View and download military and first responder discounts for Celebrate Freedom.
Last chance for summer fun in the Smokies
Take advantage of nature's beauty with a visit to Great Smoky Mountains National Park before the summer comes to an end. With over 800 miles of trails to explore and some of the most beautiful and enchanting waterfalls to discover, there's definitely something for everyone.
Waterfall hikes, such as those to Rainbow Falls or Grotto Falls, are relatively easy hikes that offer some of the most amazing photo opportunities. Make sure to bring your camera to take pictures of the family standing behind one of the waterfalls.
Fishing is another fun activity within the national park. If you love to fish, grab your pole and cast a line in one of the many miles of fishable streams. Just make sure to purchase a fishing license before heading out on your adventure.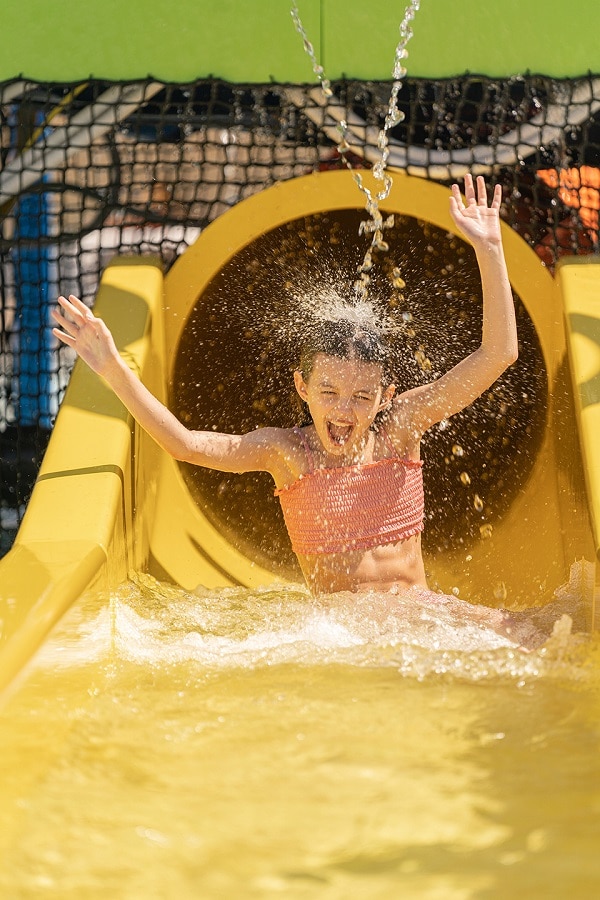 So many fun ways to cool off and take a break from the heat
While the temperatures are moderate most of the time, it's easy to work up a sweat after spending some time hiking through the Smokies. But Pigeon Forge has you covered! You'll find a nearly endless number of fun ways to cool off and beat the heat.
Race down slides, plunge down falls, ride a wave or just float down a lazy river at Dollywood's Splash Country. Or head to the river for a rafting trip. Whether you prefer to float down the river enjoying the scenery and taking dips in the swimming holes or racing through whitewater rapids, there's a trip to accommodate all skill levels and preferences. Plan your stay in one of our Pigeon Forge hotels with pools or water parks, where you can splash and play in the water any time of the day.
Cool off as you zip and soar through the trees on an alpine coaster or on a heart-pumping roller coaster ride at Dollywood or Paula Deen's Lumberjack Feud Show and Adventure Park. Have fun and get wet while zorbing down a 1,000-foot hill on the H2OGO at  Outdoor Gravity Park. Go play in the snow at Pigeon Forge Snow. From snow tubing to snowball fights, there's no better way to bring the temperatures down than with a visit to this winter wonderland!
There are plenty of other cool attractions throughout Pigeon Forge that you can duck into and soak up the air conditioning for a few hours. Or spend a few hours taking in one of our kid-friendly shows!
An even more satisfying way of cooling down on a hot day is with some cold, creamy and delicious ice cream. From ice cream made with liquid nitrogen to rolled ice cream to traditional ice cream cones with a scoop or two of your favorite flavors, you're in for a treat at these ice cream shops in Pigeon Forge!
Lots of can't-miss events taking place throughout August
In addition to celebrating our freedom throughout the month of August, you'll also find plenty of other fun and exciting events in Pigeon Forge.
Pigeon Forge hosts the annual Veteran's Homecoming Parade to salute America's military veterans. If you are in town, go out and show your support to these heroes!
Country Tonite Theatre is proud to bring the Oak Ridge Boys to the stage during August. Their four-part harmonies and upbeat songs have earned them countless awards and accolades. Don't miss out on hearing some of your favorite country hits! 
The annual Great Smoky Mountain Jeep Invasion takes place at the LeConte Center during August. If you are a Jeep lover, you will want to come out to meet and purchase products from your favorite Jeep merchandisers. Or even participate in the competition jeep show!
Make plans to visit Pigeon Forge before this summer comes to an end!!
We love seeing Pigeon Forge through your lens. Make sure to connect with us on Facebook, Twitter & Instagram. Don't forget to tag your photos with #mypigeonforge for the chance to be featured on our website.
You May Also Like:
6 Ways to Save on Your Summer Vacation in Pigeon Forge
10 Pigeon Forge Attractions in 3 Days!
10 Things to Do with Kids on Your Road Trip to Pigeon Forge