Winterfest Kicks Off the Holidays in Pigeon Forge
What: Annual Pigeon Forge Winterfest Celebration
When: November 10, 2021 – February 20, 2022
Where: Pigeon Forge Parkway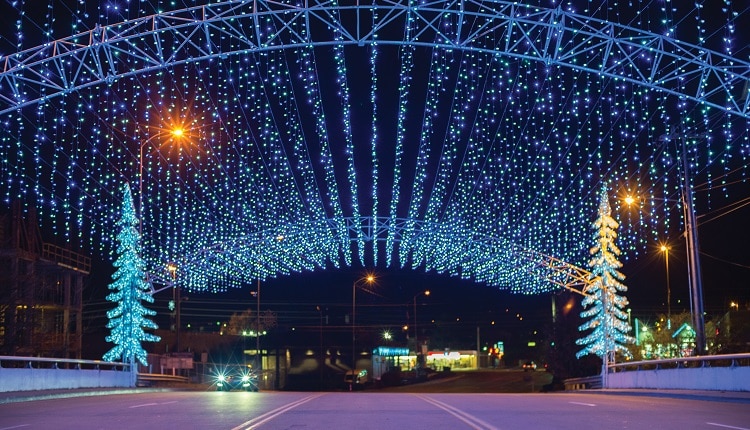 It's the most magical time of the year as Pigeon Forge is draped in more than 5 million lights. Plenty of places will be decking their halls, including Old Mill Square, TITANIC Museum Attraction and WonderWorks. Winterfest is truly a special time. Regardless of age, everyone will be in awe seeing the magnificent display of lights.
You can enjoy all the lights and holiday decorations by taking the Winterfest Driving Tour of Lights. Download the Winterfest Driving Tour guide so you'll get the most out of the driving tour. You can also pick up a free Driving Tour of Lights brochure and map at the Pigeon Forge Welcome Centers.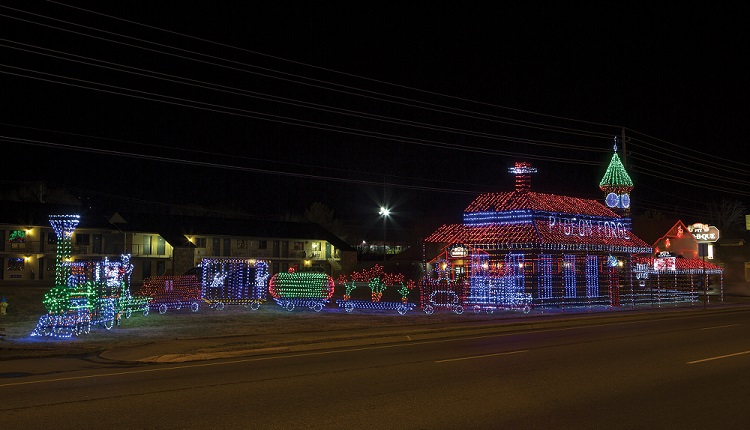 One of our favorite times of year to visit Pigeon Forge is in the winter. Believe it or not, winter hikes in the Smoky Mountains are the best, especially when there is a little snow on the ground. The snow-covered mountains are a must-see.
Winterfest is also one of the best times of the year to enjoy a cabin stay. Who doesn't love warming up by a fireplace after a day of exploring Pigeon Forge during Winterfest? And the views from your cabin are breath-taking.
Oh, and visiting during the winter is a great time to do all your holiday shopping, too. I make a trip to Pigeon Forge during the holiday season for some Christmas shopping every year.
Be sure to plan your visit during Winterfest in Pigeon Forge now and make a lifetime of family memories this holiday season.
About the Author: Donna Chaffins a Professional Marketer and Content Creator at BlogByDonna.com and lives in Knoxville, TN. She and her family loves visiting Pigeon Forge every chance they get. You can find Donna on Instagram.