Fun Things to Do in May in Pigeon Forge
Sunshine, spring flowers and the Smoky Mountains…what are you waiting for? From music to food to outdoor fun, and so much more, discover all the fun events and things to do in May in Pigeon Forge that await. Pigeon Forge is in full bloom and ready to make your spring vacation one that will be remembered for years to come!
Celebrate spring in full bloom at the Dollywood Flower & Food Festival
When: Apr 23, 2021 to Jun 07, 2021
Where: Dollywood
Join in the celebration of flowers, food and fun at the annual Flower & Food Festival taking place at Dollywood! Enjoy the beauty, color and flavors of spring with more than a half million blooming flowers, larger-than-life sculptures and tasty dishes being served up by Dollywood chefs. New this year is the Melodies of Spring Concert Series, bringing more than 25 artists to Dollywood stages to perform their top songs.
Make sure to purchase a Flower & Food Festival Dining Pass to enjoy this year's festival fare for one low price!
Enjoy the spectacular spring weather on a fun family picnic
A family picnic is a great way to spend quality time with the family while enjoying the spectacular scenery and beauty of the great outdoors. From well-loved picnic areas in our local parks to finding your own favorite picnic spot in the majestic Smoky Mountains, you'll find plenty of great family picnic spots in Pigeon Forge to choose from on your next visit. 
Sign up for quilting classes at the annual A Mountain Quiltfest™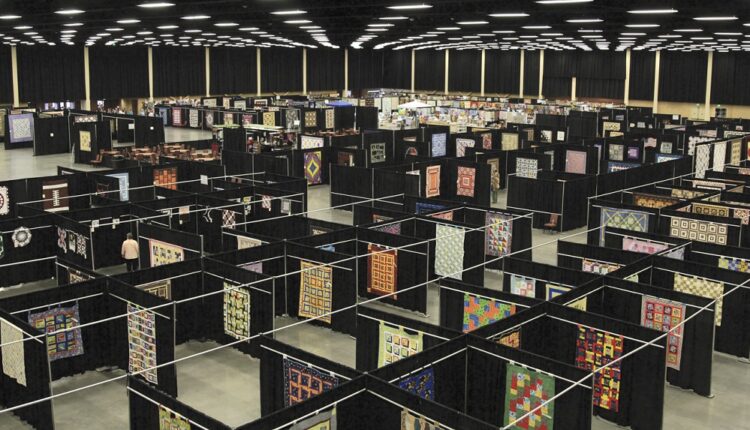 When: May 05, 2021 to May 08, 2021
Where: LeConte Center at Pigeon Forge
Celebrate the art and heritage of quilting at the annual A Mountain Quiltfest™, taking place at the LeConte Center in Pigeon Forge. This five-day quilting event features quilting classes that are based on skill level and technique. There will also be a quilt show with a variety of quilts on display. Prizes will be awarded to quilters across several different categories. And vendor booths will be on site with a variety of quilting necessities and unique accessories and gifts.
See the finest classic Ford trucks at the Grand National F-100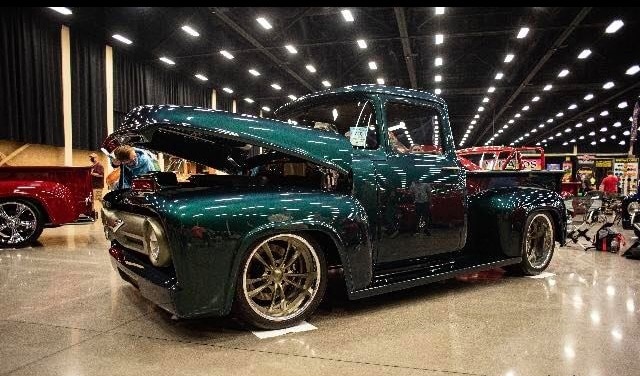 When: May 13, 2021 to May 15, 2021
Where: LeConte Center at Pigeon Forge
The Grand National F-100 Show is the world's largest classic Ford truck show. Shop the greatest selection of new and original F-100 parts ever! Vendors from all over the USA will be at the LeConte Center with those coveted, hard-to-find parts for your truck. Take the ultimate Parkway cruise through the Smokies from Pigeon Forge to Gatlinburg during the Grand National F-100. The cruise starts at 4 pm on Friday. The Awards Ceremony to recognize the finest classic Ford trucks will take place at 5 pm on Saturday.
Go catfish crazy at the CATAPALOOZA Catfishing Expo
When: May 21, 2021 to May 23, 2021
Where: LeConte Center at Pigeon Forge
Another fun event taking place this May in Pigeon Forge is the CATAPALOOZA Catfishing Expo at the LeConte Center. This family event showcases all the new fishing and hunting gear that is available today and a lineup of the absolute coolest seminars so you can learn just about everything you need to know about catfishing! There will also be a charity dunking booth, with all proceeds going to the Knoxville Children's Hospital, so make sure to stop and take a shot! One ticket will cover one person for each day of the event. And kids 12 and under are FREE with a paying adult!
Go on a spring adventure to see the new Pigeon Forge Planter People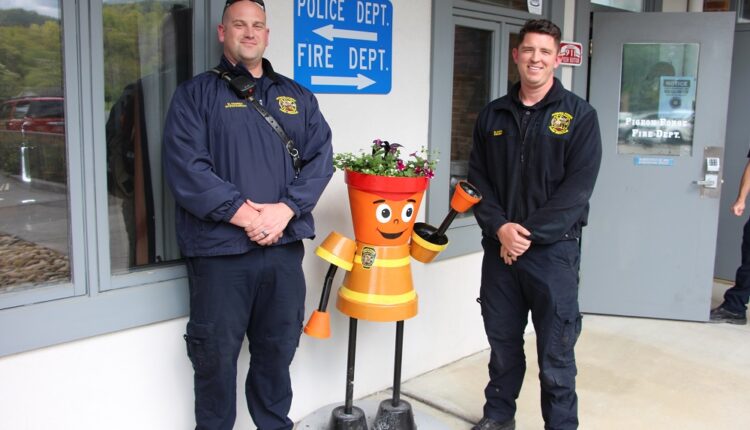 An all-new set of Planter People have arrived on the Pigeon Forge Parkway! As you take in the sights, be on the lookout for this new cast of characters honoring frontline workers for their hard work and dedication. Download a map or use our Google map to find Pigeon Forge's newest townsfolk for your next selfie or group photo. Make sure to share your special moments with us! Follow @mypigeonforge on Instagram and use #mypigeonforge when posting your spring photos.
Don't miss out on all these fun things to do in May in Pigeon Forge! Plan your trip today!