5 Fun Things to Do in June in Pigeon Forge
June brings the official start of summer fun in Pigeon Forge and the Smoky Mountains! As a year-round family vacation destination, Pigeon Forge is filled with lots of great activities, but somehow the summer months seem even more special. The weather is glorious, the luscious green foliage of the Smoky Mountains can be seen for miles and the town is hopping with summer vacationers eager to pack in as much fun as possible during their stay.
Summer is in full swing with lots of fun things to do in June in Pigeon Forge. From reliving some of your favorite memories to making many more new memories, Pigeon Forge is the place to be for action-packed family fun all summer long!
Have a splashing good time at Dollywood and Dollywood's Splash Country
Dollywood's Splash Country is now open in Pigeon Forge! Voted a Top 10 Outdoor Water Park by USA Today Readers, this fun family waterpark offers the perfect way to spend a summer day. Twist and turn as you race down the Raging River Rapids. Ride a wave in the massive wave pool, Mountain Waves. Take the plunge down Firetower Falls. Or go for a leisurely float down the lazy river on the Downbound Float Trip. Whether you prefer to spend the day relaxing and soaking up the sun or splashing, sliding and plunging on as many water rides as possible, there's something for everyone at Dollywood's Splash Country!
Splash for just a day or go Super and splash all season! Dollywood's Super Pass offers unlimited admission to Dollywood's Splash Country AND Dollywood. The Dollywood Flower and Food Festival runs through June 7th so make plans to visit the park before it ends. The fun continues later in the month when Dollywood's Summer Celebration kicks off on June 25th with an all-new aerial summer show, accented by a musically-choreographed fireworks show. This is one celebration you won't want to miss!
Enjoy all your favorite summer activities in Pigeon Forge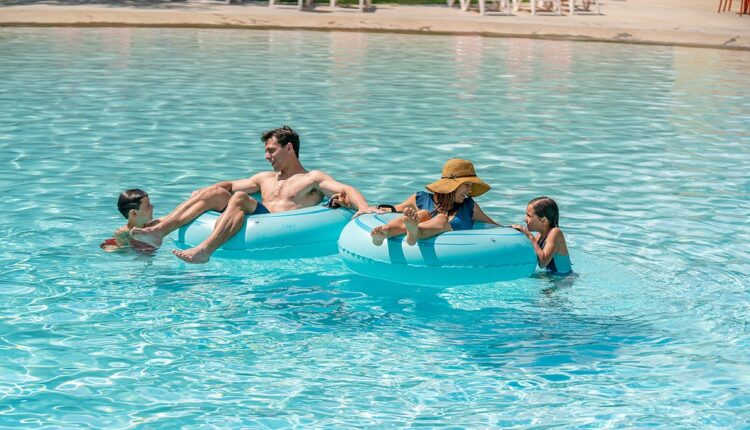 If you're one of our returning vacationers to the Pigeon Forge area, then you probably already have a list of all your favorite activities and things to do at the top of your vacation list. If not, we've got you covered!
Dive into an 11-foot giant inflatable ball and prepare to roll down a 1000-foot hill. Eat a pancake shaped like a bear. Spend an afternoon basking in the sun as you float down a lazy river. Discover some of our most popular summer activities in Pigeon Forge to try during your vacation and see which ones will become your new favorites.
Discover fun new things to do in Pigeon Forge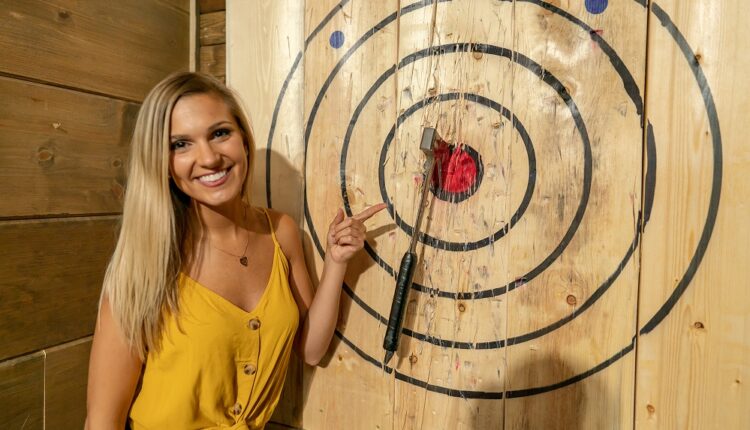 Along with all the fun things you already know and love in Pigeon Forge, there are also exciting new attractions and activities to add to your must-do vacation list. From-toy themed mini-golf courses to flying theater rides to exciting axe-throwing competitions, explore some of these new things to do in Pigeon Forge this summer!
In addition to all the great new attractions, you'll also find plenty of scrumptious new restaurants in Pigeon Forge to try during your visit. Find new themed dinner experiences, restaurants featuring live music nightly and new dessert options made with the help of liquid nitrogen.
Capture family photos at the most amazing photo spots
One of the most popular things to do in June in Pigeon Forge, and any month of the year for that matter, is visit Great Smoky Mountains National Park. The park is home to miles of hiking trails, several of which lead to beautiful waterfalls, such as Laurel Falls, which is also one of our most popular kid-friendly hiking trails. Waterfall hikes in the Smoky Mountains are a great way for the family to get outdoors and explore nature together. And the waterfalls offer the perfect backdrop for capturing some amazing family photos.
You'll also find plenty of great photo spots throughout Pigeon Forge for capturing those special moments during your vacation. Here are a few of our most Instagram-worthy spots to check out the next time you're in town!
Do a little horsing around for dinner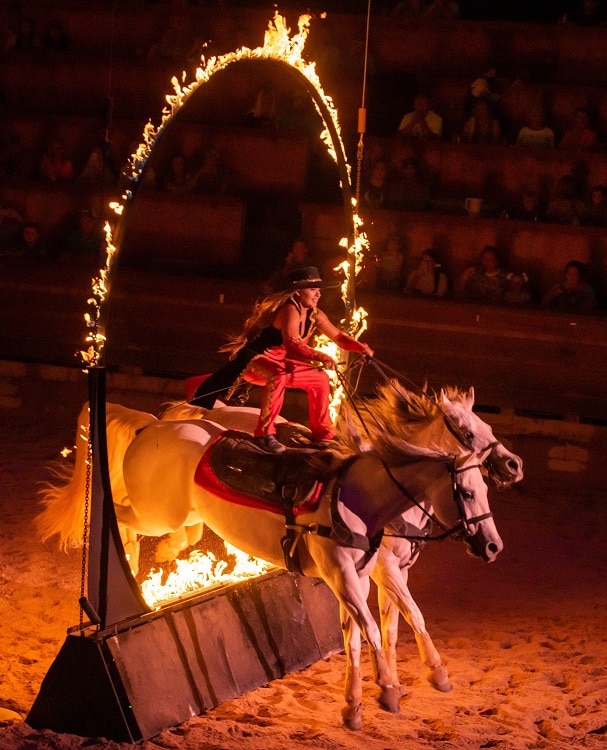 Photo credit: Dolly Parton's Stampede
In Pigeon Forge, even dinner time is fun time! Spend a fun night out with the family at one of our kid-friendly dinner shows, where a heapin' helpin' of entertainment is served alongside a hearty feast!
Watch as riders and the 32 magnificent horses thrill you with daring stunts and trick riding at Dolly's Parton's Stampede. Enjoy a night filled with riotous laughter, singing and dancing and jaw-dropping stunts as the Hatfields and McCoys try to settle their differences mountain-style at Hatfield and McCoy Dinner Feud. Grab a seat in the climate-controlled grandstands at Lumberjack Feud Show & Adventure Park and prepare to be amazed! Watch as world-class lumberjacks compete at axe throwing, speed climbing, log rolling and more.
If you are looking for a show without a meal, be sure to check out the amazing singers and dancers at Country Tonite Theatre or the fun times over at the Comedy Barn Theater.
Use this list of fun things to do in June in Pigeon Forge to fill your summer vacation days with action-packed family fun and adventure!