10 Pigeon Forge Attractions in 3 Days!
One of the best things about Pigeon Forge is the nearly endless list of fun and exciting attractions perfect for families and children of all ages. From amusement parks to quirky museums and more, this small mountain town offers enough attractions to keep the whole family busy for days. With so many things to see and do, it may be difficult to decide where to start. That's why we've pulled together this "10 Attractions in 3 Days" plan so you can squeeze in as much fun as possible during your stay.
Dollywood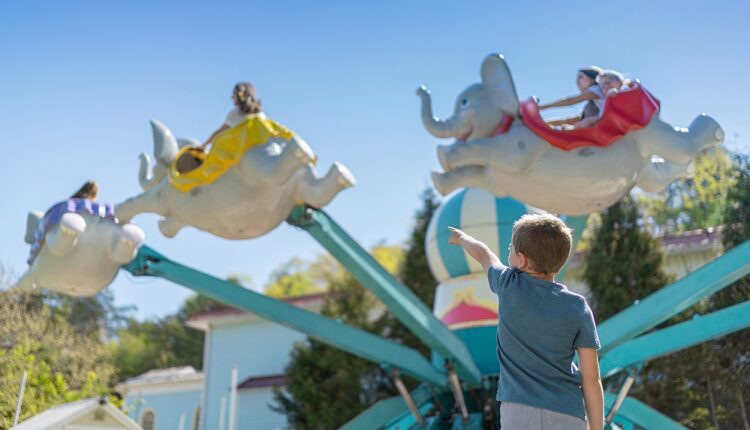 No trip to Pigeon Forge is ever complete without a visit to Dollywood. So, the first stop on your itinerary will be a visit to this world-famous theme park, a staple of fun in the Smokies that draws visitors back year after year. From thrilling roller coaster rides to award-winning shows to great food and more, you'll find plenty of ways to make memories with the family that will be cherished for years to come.
Get a one-day ticket for access to both Dollywood and Dollywood's Splash Country, which offers slides and splashes for all ages. From thrilling water rides to leisurely floats down the lazy river, you're sure to have the perfect summer day!
Exciting shows and dinner attractions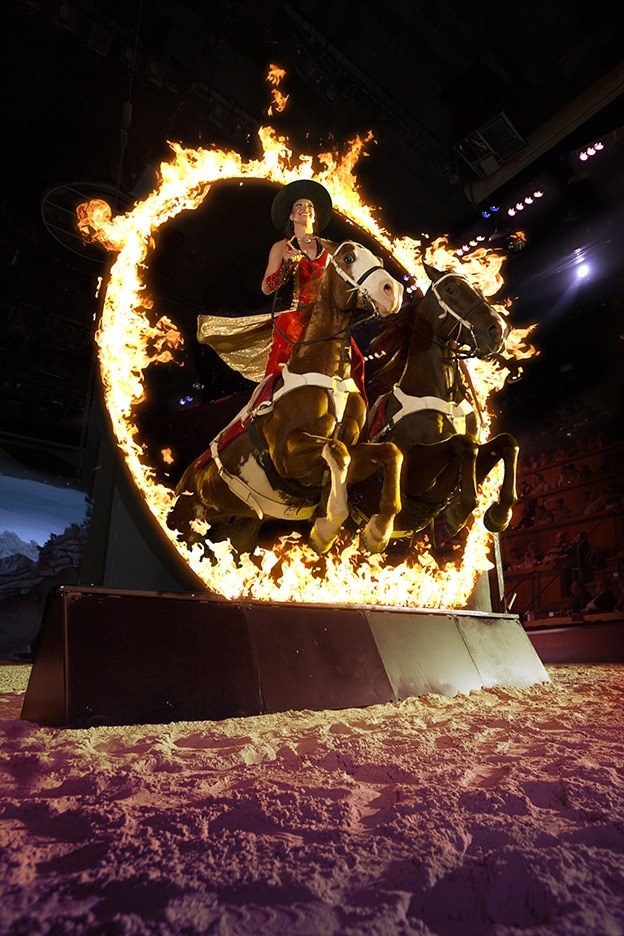 After an action-packed day at Dollywood, the whole family will have certainly worked up an appetite. That means a trip to one of Pigeon Forge's world-class shows is in order. You'll find a variety of theaters throughout town showcasing all genres of music alongside dancing, acrobatics and comedy, not to mention the all-star animal casts! And many of the shows also serve dinner!
Dolly Parton's Stampede features top-notch riders performing daring feats of trick riding and friendly competition atop 32 magnificent horses, while guests get to dine on their famous four-course Southern meal. Or watch as Captain Blackbeard and his quartermaster Calico Jack lead the Crimson and Sapphire crews in an epic battle for lost treasure at Pirates Voyage Dinner & Show.
It's hard to take a trip without visiting at least one, if not more, of the many award-winning shows you'll find in Pigeon Forge. Shows like Lumberjack Feud, Hatfield & McCoy, The Comedy Barn, and Country Tonite Theatre are all excellent choices that offer entertainment for all ages.
Scenic Drive in Great Smoky Mountains National Park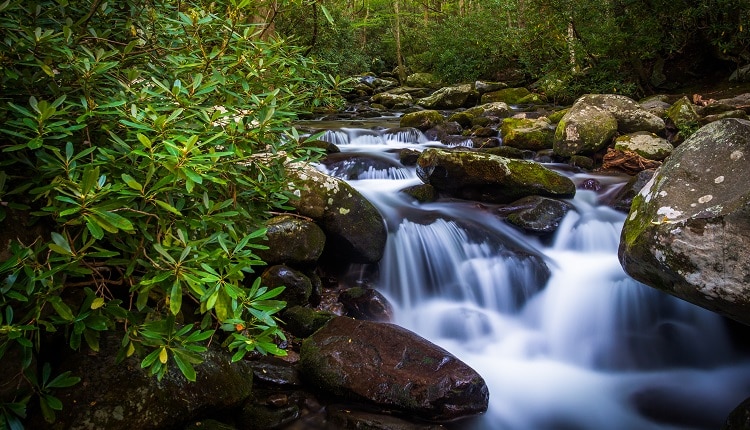 After an action-packed first day in the Smokies, you're probably a little worn out. A perfect way to relax and rejuvenate yourself for the rest of the trip is to take a scenic drive through Great Smoky Mountains National Park. Pigeon Forge is located at the foothills of the Great Smoky Mountains, which offer some of the most magnificent views you won't find anywhere else.
There's no charge to enter the national park so visitors can drive or hike anywhere they please. We recommend a drive along Cades Cove Loop Road for some great views of the mountains and an opportunity to spot wildlife. If you're lucky, you may get to see a deer, or even a bear, as you make your way along the 11-mile one-way scenic loop. Discover even more fun things to do during summer in the Smokies.
Mountain Mile & Tower Shops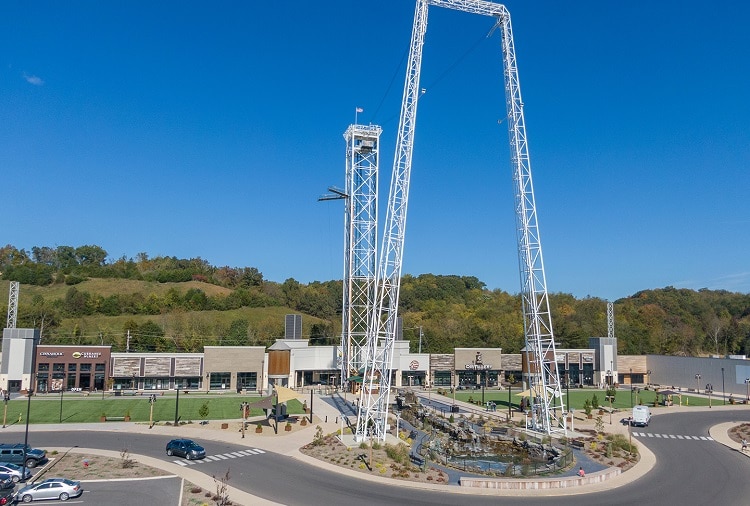 Now it's time to make your way back to Pigeon Forge to explore one of the area's newest shopping, dining and entertainment destinations, Mountain Mile & Tower Shops. Check out one of the three exciting thrill rides such as Mountain Monster, which drops riders from a 175-foot platform and swings them out over the complex at 65 miles per hour. Shop for the latest apparel at Appalachian Apparel Company or BAAK Boutique. Grab a bite to eat at Junction 35, a full-service restaurant and distillery set within a railroad-themed atmosphere. Or stop in at Cream & Sugar Sweet Shoppe for some rolled ice cream.
Go-Karts and Mini-Golf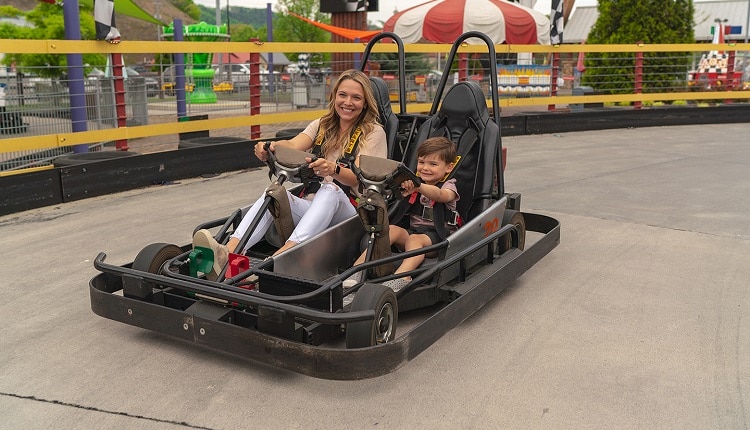 After spending some time at Mountain Mile, you'll definitely want to try one or both of these activities which have become synonymous with Pigeon Forge: go-karts and mini golf. And there is a seemingly endless list of places to choose from for a fun-filled family outing.
From multi-level tracks to tracks featuring thrilling turns and curves to family and kiddie tracks, there are go-kart tracks to accommodate all ages. In addition to go-kart tracks, some of the attractions have bumper boats, carnival-style rides, thrill rides and arcade games. The Track, Lazerport Fun Center and Xtreme Racing Center are just a few of the great places you'll find to ride go-karts.
If putting your way through candy-themed mini-golf courses or looking for lost treasure as you putt through caves, pirate ships and volcanoes sounds more like your style, Pigeon Forge has you covered there too! Lost Treasure Golf, Crave Golf Club and MagiQuest are just a few fun options, in addition to the newest mini-golf course in Pigeon Forge, Toy Box Mini Golf. You'll find something for everyone in the family and enjoy making fun new memories.
Old Mill Square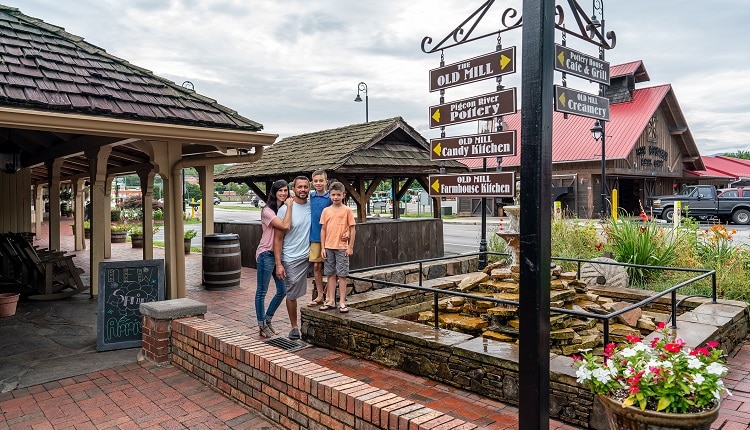 The next stop is Old Mill Square, one of the most historic areas in Pigeon Forge. Tour the Historic Old Mill, which is still full-functioning, grinding down the grains that are used in dishes served at both Old Mill restaurants and in the distillery. The mill is bordered by Patriot Park and the Little Pigeon River, which offers the perfect backdrop for some great family photos. Spend some time browsing the great shops within Old Mill Square for everything from handmade pottery to spices to handmade candies and more.
Continue your exploration into Smoky Mountain history with a driving tour to see each of the historical marker sites located throughout town. From some of the town's first businesses to the railroad and even some of the historic forts that were built in the area, it's a great way to learn more about this charming Smoky Mountain town.
The Island in Pigeon Forge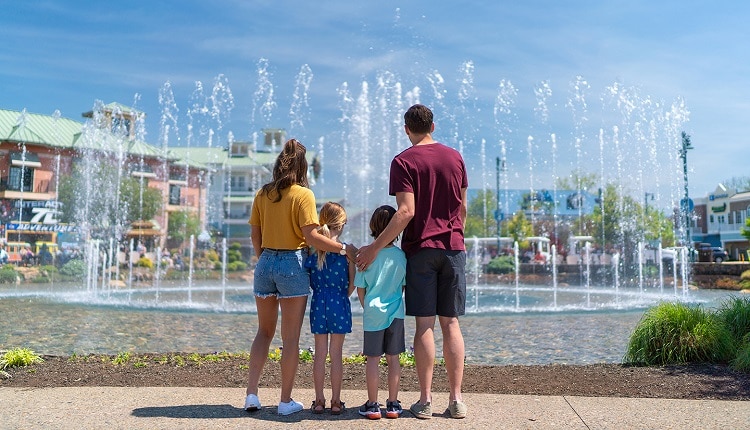 Wrap up the day with some island time! The Island in Pigeon Forge is a fun family entertainment complex packed with countless shopping, dining and entertainment options. Check out the amazing mountain views from atop The Great Smoky Mountain Wheel, a 200-foot-high observation wheel. Take photos with the family in front of The Island Show Fountain which features a spectacular presentation of water dance and light, perfectly choreographed to music. Go for a spin on the Spinning Parrots Coaster or soar over some of the most iconic locations in the U.S. on the new SkyFly: Soar America, a flying theater where guests will experience a feeling of flight and sights, sounds and smells like never before.
In addition to all the fun rides and attractions, The Island is also home to more than 40 unique retail shops and local boutiques. Shop for everything from gourmet eats to apparel to décor and gifts. So now that you have worked up an appetite, you'll definitely want to stop in at one of The Island's great restaurants and eateries. From Margaritaville to Paula Deen's Family Kitchen and everything in between, enjoy a fun family dining experience you're sure to remember.
After that we recommend getting a good night's sleep because day 3 is going to be your last opportunity to enjoy Pigeon Forge and there's still so much left to do!
WonderWorks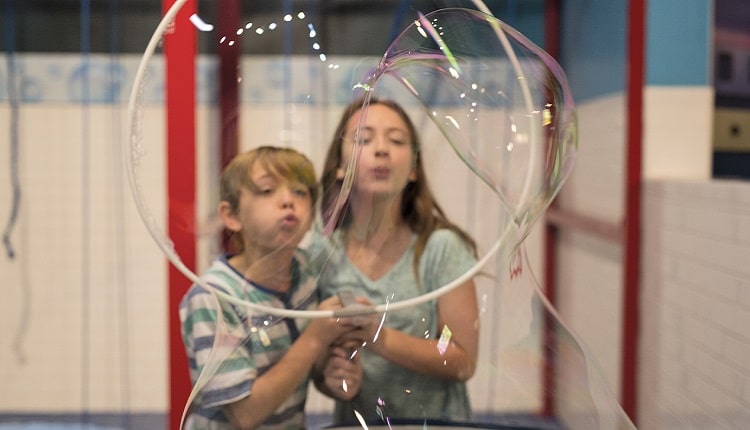 The morning of the last full day starts off in the crazy world of WonderWorks. The giant upside-down building in the middle of Pigeon Forge is described as an amusement park for the mind. The activities inside are too numerous and unique to detail completely but a few of the highlights include lying harmlessly on a bed of 3,500 nails, exploring outer space, distorting your reality with optical illusion, experiencing an earthquake, creating bubbles in the bubble lab and testing your physicality in the Challenge Zone. Seriously, WonderWorks is a crazy-fun place and kids absolutely love it!
TITANIC Museum Attraction
If you can ever get your family to leave WonderWorks, the next attraction on the list is just across the street. The TITANIC Museum Attraction is the largest of its kind in the world. And not only does it look like the iconic ship, it also houses over 400 educational Titanic exhibits. The minute you climb aboard the giant ship, you immediately feel like you've been transported back to 1912. Inside, visitors can experience what it was like to walk the hallways, parlors and even the Grand Staircase. Touch an iceberg and feel 28-degree water. Learn how to send an SOS distress signal. Sit in an actual size lifeboat and hear true passenger stories. A visit to the TITANIC is another experience the kids will be talking about for days after they get back home.
Lumberjack Square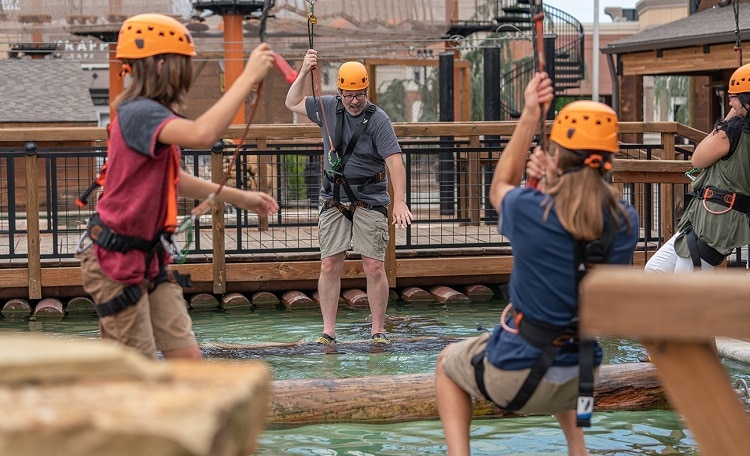 Our final Pigeon Forge attraction for day three will be a visit to Lumberjack Square. Located in downtown Pigeon Forge, this family-friendly shopping center is a great place to spend a few hours during your vacation. From a variety of clothing, specialty and gift shops to browse to plenty of great restaurants to stop for a bite to eat such as Smoky Mountain Brewery, Five Guys and Calhoun's. Stop in at the Forge Cinemas, grab some popcorn and see a movie.
Lumberjack Square is also home to Paula Deen's Lumberjack Feud Show and Adventure Park, which features two great attractions — watch a lumberjack show featuring real lumberjack competition, then try real lumberjack events at the adventure park. Not only will the kids enjoy the show, but they'll also love the zipline roller coaster, the obstacle courses and free fall jumps from up high.
Keep in mind that our '10 Attractions in 3 Days' plan includes only a few of the many things you'll find to see and do in and around Pigeon Forge. The truth is, there are so many great places to stay, play and eat, that it's virtually impossible to do everything in just one trip. That's why families keep coming back to Pigeon Forge time and time again!
You May Also Like:
Best Ice Cream Shops In Pigeon Forge
Thrilling Roller Coaster Rides You Must Try In Pigeon Forge
New Restaurants in Pigeon Forge with Even More Great Food Options