F-Family-friendly
A-Activities
L-for Learning
L– Leaves of Fall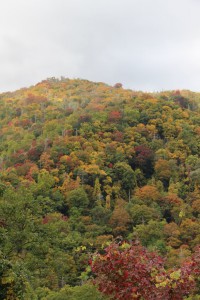 This fun little acronym for FALL spells out one of the many reasons that I love Pigeon Forge.  Not only is there plenty of family-friendly activities to do but they can also be fun and educational.  No matter how old or young your family may be, you are sure to find just the right activity to turn a fall day into special memories for your family.
Leaf hunt- This is the perfect fall activity for all ages.  Seeing the many different shades of colors the leaves turn as well as trying to name the different types of trees the leaves come from can turn into a day full of learning.  The Great Smoky Mountains National Park is the perfect place for doing this adventure.  With so many trails, the possibilities are endless.  You can also drive up to Cade's Cove for a little more education on what it was like living in a pioneer mountain area.
MagiQuest–  This great stop has 4 activities under one roof.  While it may seem like all fun, the MagiQuest part has been a great lesson in teamwork for our family.  We try to solve the quests and adventures together and honestly, it takes all of us to figure out and decipher some of the clues.  Being a Magi is much harder than it seems!!  The Vault laser challenge as well as the the Odyssey Mirror Maze are great lessons in strategy.  Whether the girls are trying to beat the clock and the lasers or trying to find their way out of the mirrors, those little brains are working.
WonderWorks– This interactive museum for the mind combines both education and fun in one crazy building.  It is a family favorite and hours of entertainment.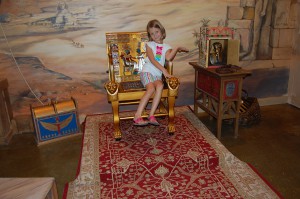 From areas on weather and space to areas on imagination, the fun goes on and on.
The Tomb– This is another great activity for a lesson in teamwork.  The Egyptian tomb and hieroglyphics are fun and working together to solve the challenges to make our way out of the Tomb keeps the girls' brains busy.  I love seeing their eyes light up when they realize they are successful in problem solving!!
The Titanic Museum– This great historic event is worth sharing with all generations.  The lessons in heroism and courage are powerful.  Since it is a self guided tour, we like to get the audio system to help us get the most out of our visit and we get the scavenger hunt for the girls to do along the way.  The staff is great at interacting with you and sharing their knowledge as well.
Embrace a little F-A-L-L on your next visit to Pigeon Forge!!