Plan the Perfect Fall Couple's Getaway in Pigeon Forge
School is back in session, schedules are in place, and that means it's time for a relaxing fall couple's getaway to Pigeon Forge. Family vacations are the best, but sometimes it's nice to just spend some alone time together. And fall is the perfect time of year for that!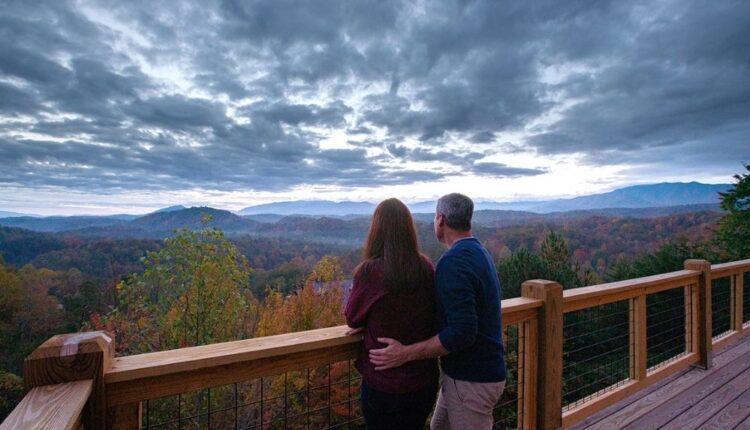 The changing leaves, cool air and sounds of mountain music are just a few ways you know it's fall in the Great Smoky Mountains. Whether you're celebrating an anniversary or suddenly decided it's time for a quick weekend getaway, you'll find just as many fun things to do for adults in Pigeon Forge as there are for the whole family! Get ready to plan your perfect escape to the mountains, where you'll leave feeling refreshed and ready to conquer that busy fall family schedule!
Find the perfect place to stay for a couple's getaway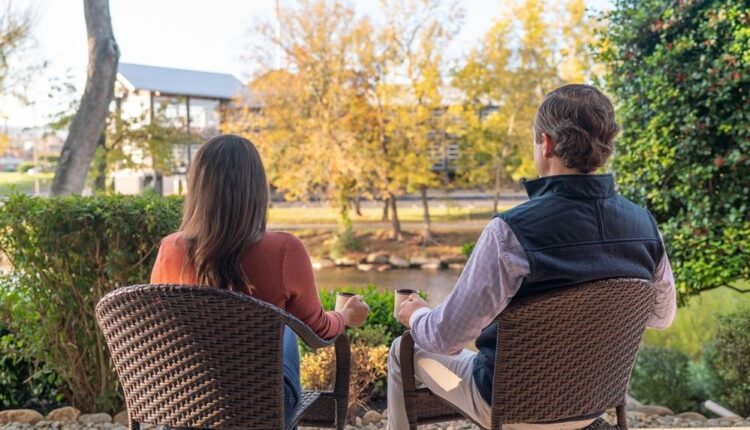 The first item on the agenda for a great getaway is lodging. With such a wide array of condos, cabins and hotels in Pigeon Forge to choose from, you're sure to find the perfect place to stay for your fall couple's getaway.
If you prefer to stay close to the action on the Parkway, a hotel will likely be your best option. Enjoy beautiful views of the mountains or the Little Pigeon River from private balconies. Or spend an evening under the stars at night as you sit around the outdoor fire pit.
If being a little more secluded is what you are looking for, Pigeon Forge cabins offer the perfect mountain getaway. Take in the amazing scenery and sounds of nature from rockers on the front porch. Pour a glass of your favorite wine and relax with a soak in the hot tub.
If you're looking to pamper yourself on a luxurious getaway, then a condo is an excellent choice. They are fully furnished and some even offer spa and massage options for the ultimate relaxation.
Adventurous things to do during your fall getaway
Test your throwing skills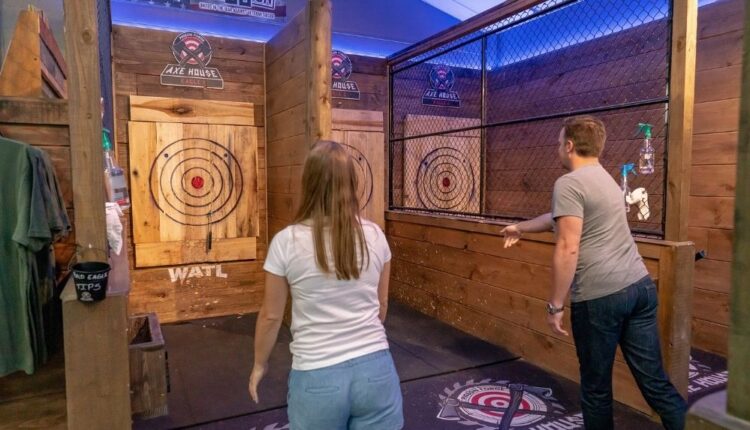 Craving some adventure? The Parkway in Pigeon Forge is lined with an abundance of attractions ranging from go-karts to indoor skydiving to interactive museums and more. Get out of your comfort zone and enjoy the ultimate adventure with some axe throwing! Pigeon Forge Axe House will have you throwing in the big leagues in no time. 
Take in the magnificent fall colors
Pigeon Forge allows couples a chance to unplug from home and work with the most beautiful attraction of them all, Great Smoky Mountain National Park. The breathtaking views of the surrounding fall foliage offer the perfect setting to enjoy one another and reconnect. From panoramic views at scenic overlooks to amazing fall colors along popular hiking trails, check out some of the best spots for capturing fall foliage in the Smoky Mountains.
Some of the hiking trails are also home to the most amazing waterfalls and cascades. Enjoy a unique and memorable experience on one of these waterfall hikes in Great Smoky Mountains National Park.
Soar above the mountains on a helicopter tour
If you thought the views of the fall foliage were incredible during your hiking adventure, then you're sure to enjoy the amazing aerial views of the mountains on a Scenic Helicopter Tour. Get a birds-eye view of the scenic beauty of the Smoky Mountains or enjoy amazing views of other local landmarks such as the French Broad River and Douglas Lake. Check out even more great ways to tour Pigeon Forge and the Great Smoky Mountains.
Plan a fun night out on the town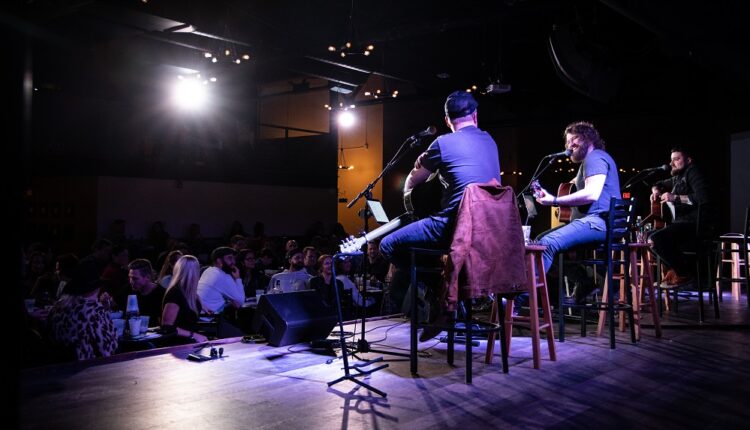 Enjoy an authentic Smoky Mountain experience on your fall couple's getaway with a fun night out at one of these restaurants with live music in Pigeon Forge! Enjoy a tasty menu and live music out on the deck that overlooks the Little Pigeon River at the Margaritaville Restaurant. Or plan a fun night out at the iconic Listening Room Café which features a full menu of American cuisine, two full-service bars and live music rounds on a large stage.
Relaxing things to do during your fall getaway
Explore historic Old Mill Square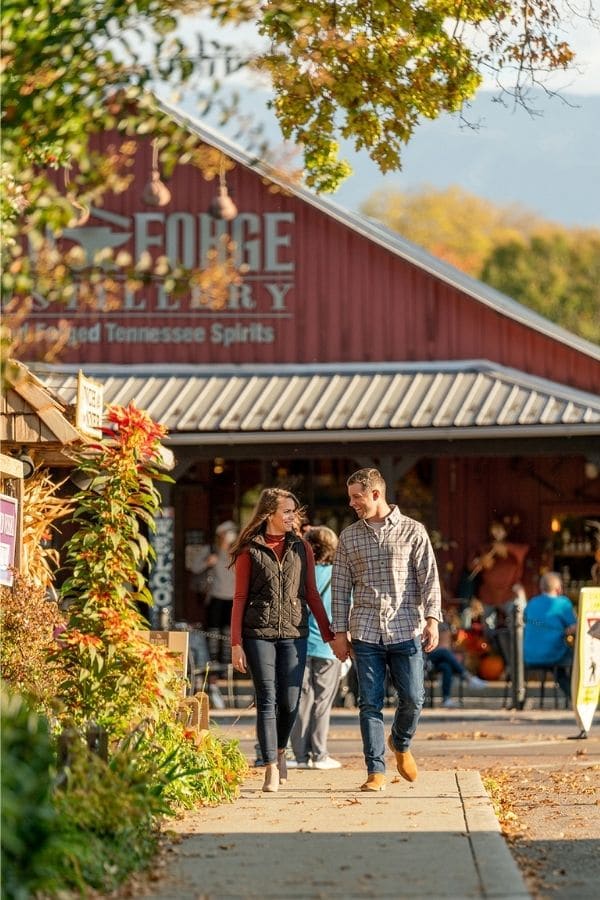 Every romantic retreat to Pigeon Forge should include a leisurely stroll through Old Mill Square, one of the most historic areas in Pigeon Forge. Nestled between Patriot Park and the Little Pigeon River, Old Mill Square features a variety of unique shops and top-notch restaurants.
Tour the Historic Old Mill, a fully-functional mill which uses original processes to grind down the grains that are used in many of the dishes served at the Pottery House Café and Grill, Old Mill Restaurant and in the distillery. After your tour, grab a quick lunch at one of the restaurants and then browse the many specialty shops around the square where you can find pottery, Old Mill souvenirs, homemade goods and more.
Go for a ride on the Great Smoky Mountain Wheel
Make a stop along the Parkway at The Island in Pigeon Forge where you can take in the surrounding views of the mountains and town with a ride on the Great Smoky Mountain Wheel. Then feel free to roam the many specialty shops including the Island Tiki General Store, Patriot Peddler, Pepper Palace, Bodacious Bags, along with many more.
Get pampered with a spa treatment for two
For those couples really looking to relax and unwind, a visit to one of the spas in Pigeon Forge is the perfect choice. Make the ultimate escape to St. Somewhere Spa, located at the Margaritaville Island Hotel, which offers custom treatments including an intimate couple's massage, rain showers, a calming room with custom water feature and other relaxing packages. Riverstone Resort & Spa also offers some great couple's packages that include massages and facials, and even manicures and pedicures for a true whole-relaxation experience.
Plan a romantic dinner for two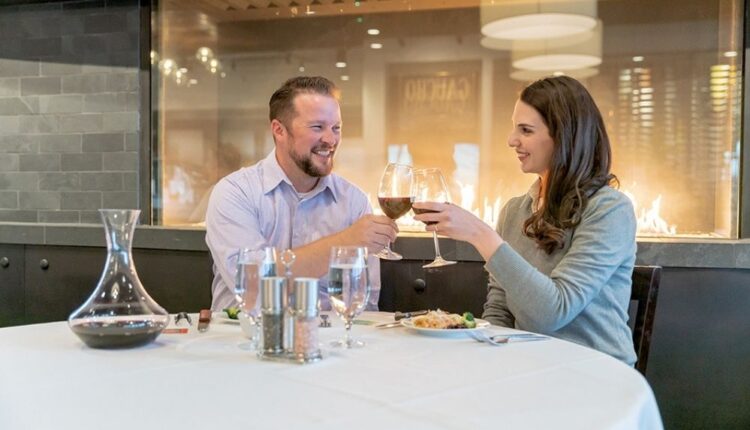 Mealtime should be effortless and peaceful, so enjoy the finest that Pigeon Forge has to offer. Indulge in premium grilled meats cooked on a Brazilian grill, alongside classic favorites like feijoada, a savory black bean stew, at Gaucho Urbano. Or savor some of the best craft food and drinks in town at Local Goat, which specializes in local sourced and sustainable foods. No matter which restaurant in Pigeon Forge you choose, you're sure to enjoy a quiet evening together with your special someone.
Enjoy world-class entertainment
If you're looking to catch some entertainment during your stay, then a visit to one of the many shows in town is a great option for capping off a full day of relaxation. If you're in the mood for some laughs, pay a visit to the Comedy Barn. Or check out Country Tonite Theatre for bits of comedy in between stunning country music sets provided by some of the best singers and talents from across the nation. The Grand Majestic Theater is another great place to check out a variety of performances presented weekly including Soul of Motown, the Hit Parade and more.
Whether you're looking for a relaxing getaway or an adventurous vacation, the fall season in Pigeon Forge offers countless ways for couples to enjoy spending time together. Don't let this fall slip away without planning a fun couple's getaway to Pigeon Forge!