Top 10 Things to Do this Winter in Pigeon Forge
It's winter and getting colder in the mountains of East Tennessee! If you prefer to stay warm inside, you're in luck because the indoor options in Pigeon Forge are endless. If you're up for some outdoor activities, we have you covered there too. Here are ten incredible things to do in Pigeon Forge on a cold winter day.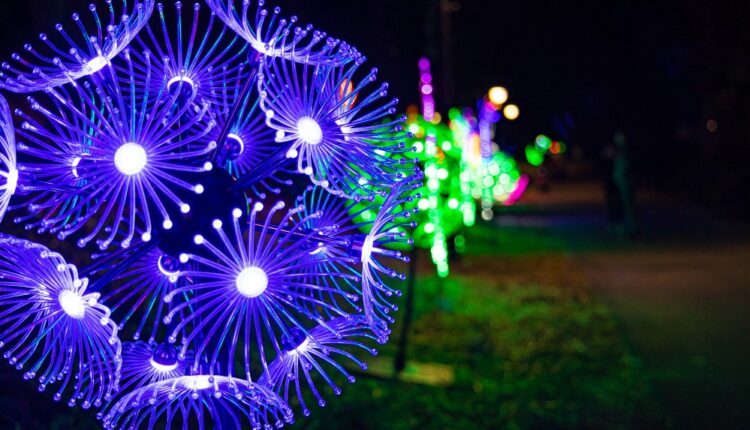 See the holiday lights
The holiday lights of Winterfest shine bright from early November to mid-February. Take in the magnificent holiday light displays along and near the Parkway on the Winterfest Driving Tour of Lights. For an even closer look at holiday lights, take a stroll down the all-new Winterfest Wonders of Light Walking Trail. The Riverwalk nature trail is adorned with beautiful nature-themed light displays, walk-thru arches, a 20-foot-tall ice fountain and much more! 
Find winter activities for kids of all ages
Cold or hot, rain or shine, Pigeon Forge is packed with fun things to do any time of year. And winter is no different. Keep the whole family entertained with a variety of fun winter activities and attractions perfect for all ages.
If you are looking for the perfect way to tire younger kids out, TopJump is the place to be. It's a trampoline park plus arcade, candy store and sweet place for parents to unwind while keeping a close eye on the kids. For those looking for something the whole family will enjoy, head for MagiQuest. Go on a daring quest using real magic wands, see who can make their way through the mirror maze first or challenge the family to a round of mini golf.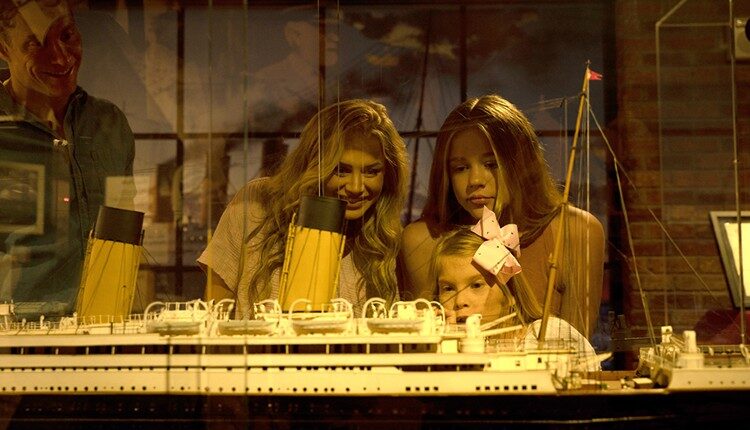 Visit a museum
Pigeon Forge offers a great assortment of museums that make it easy to have fun and learn something at the same time. If you are looking for something that kids of all ages will enjoy, look no further than WonderWorks. This fun upside-down attraction in Pigeon Forge has a bubble lab, a walk-on musical piano and plenty of other interactive exhibits that will keep the kids busy for hours.
If mingling with Hollywood stars sounds like your kind of thing, then a visit to the Hollywood Wax Museum is in order. If wax figures aren't your thing, try out the museum's exciting 5-D experience and a mirror maze. For a chance to see actual Titanic memorabilia, the TITANIC Museum Attraction is it. Discover over 400 genuine artifacts, experience 28- degree water for a sincere appreciation of the fate of the victims and even sit in an actual lifeboat.
Shop, dine and play at Mountain Mile
For shopping, dining and entertainment you can experience all in one place, Mountain Mile & The Tower Shops is the perfect choice. This family entertainment complex features great dining options like Junction 35 Spirits and Guy Fieri's Downtown Flavortown. There are also a number of great shops to find everything you need, from trendy clothing to home decor and more. Let the kids burn some energy off at Mountain Monster which offers three unique thrill rides.
Go for a winter hike
Winter is a beautiful time of year in the Smokies. Popular hiking trails during the winter are quieter with less congestion than during the summer months. Take in the breathtaking views of the mountain peaks that extend for miles or hike to see a spectacular waterfall. Your best chances of seeing snow are during January and February, where the snow capped mountain peaks and hanging icicles make for incredible winter photos. Check road and weather conditions before you go and make sure to bundle up!
Play mini-golf
Another fun activity for a cold winter day is mini golf. Choose from several mini golf courses that offer something for everyone. Crave Golf is not only the number one mini golf course in the U.S., but it also has several other options to choose from so there's sure to be something for every member in your group to do. Teens will enjoy the escape room, while the younger kids can enjoy a game of mini bowling. After playing, everyone can grab an ice cream cone or a bag of candy. From toy-themed to pirate-themed and everything in between, discover even more fun places to play mini golf in Pigeon Forge.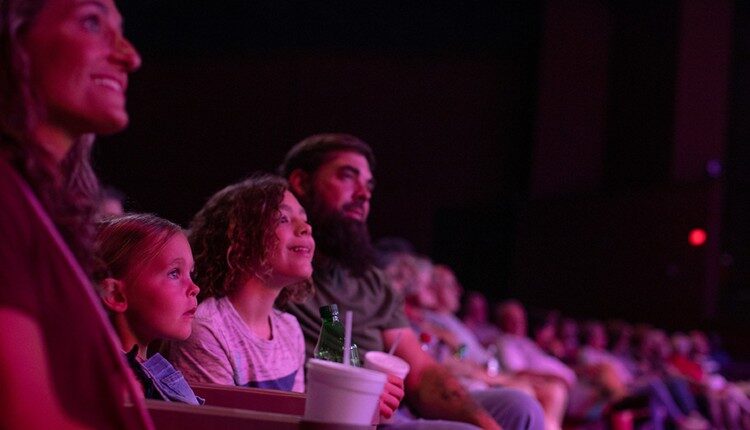 Catch a show
In addition to lots of great attractions, Pigeon Forge is known for its amazing shows and dinner shows that offer world-class family entertainment year-round. Comedy Barn features family-friendly humor that will have you laughing the whole way through. Even the kids will be thrilled with the magicians, animals, jugglers and so much more.
Join Blackbeard and his pirate crew at Pirates Voyage Dinner & Show as you journey through sword fights and cannon blasts. Not only can you enjoy the pirates, but you will also see Salty the sea lion and a few mermaids. They also have several dietary accommodations, which are pretty impressive.
Note: Pirates Voyage Dinner & Show is currently closed but opens February 10th. Please check with theaters directly for winter schedules.
Listen to live music
A foolproof plan for a cold winter night in Pigeon Forge is to hear live music. You will especially love The Listening Room Cafe, Puckett's Grocery and Smoky Mountain Brewery for both the live entertainment and food options. Enjoy an authentic Smoky Mountain experience with these live music restaurants in Pigeon Forge.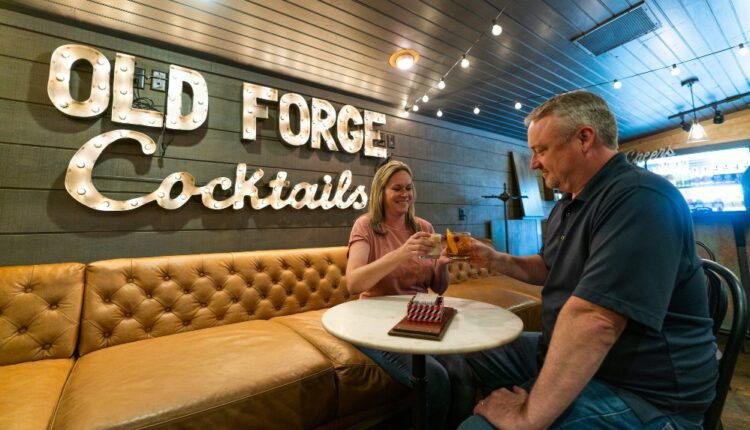 Find your sipping place
For those that prefer to build as much relaxation in on their vacation as possible, Pigeon Forge wineries and distilleries are just the place to do it. Pigeon Forge is home to some of the oldest distilleries on the Tennessee Whiskey Trail, as well as two wineries that are part of the Rocky Top Wine Trail. Sit back, relax and take in the beautiful mountain views, while sipping on your favorite libation.
Warm up with a cup of hot chocolate
While bundling up before heading out is a great start to staying warm, we've got a sure-fire way to keep those chills from setting in during your winter adventures in Pigeon Forge and the Smoky Mountains. There's no better way to warm up than with a piping hot cup of hot cocoa. Check out some of our favorite places to get the best hot chocolate in Pigeon Forge.
Stay warm in Pigeon Forge this winter and share your fun on social media using #MyPigeonForge.
View this post on Instagram